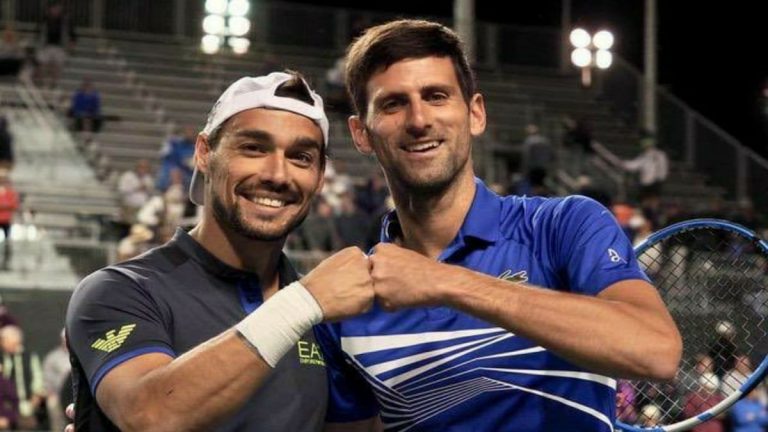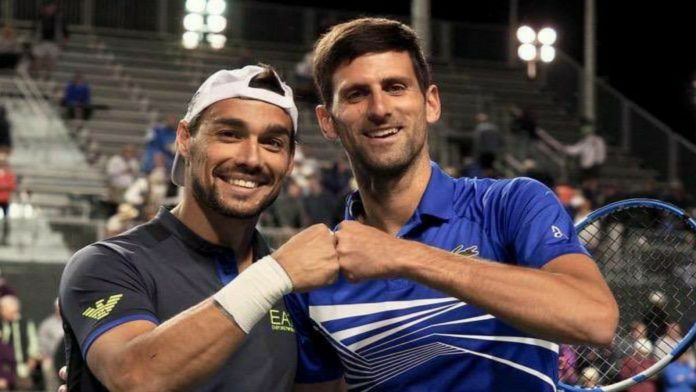 World No.1 Novak Djokovic had captured the headlines for a long time because of his prolonged visa saga. The player was eventually deported to his nation after many days of investigation and court appeals.
Alongside his visa and stand against vaccination rows, the World No.1 was also blighted by another controversy after it came to be known that he had attended public events despite testing positive for the virus. Some people had even questioned the legitimacy of his Covid positive report, accusing him of providing false information to find loopholes to enter the Australian Open 2022.
Fognini opens up about sad conversation with Djokovic
Former World No.9 Fabio Fognini recently opened up about having a conversation with Novak Djokovic after the Serb was deported from Australia. As shared by journalist Pablo Amalfitano, Fognini had a conversation with an emotional Djokovic.
According to Fognini, World No.1 fought back defiantly against the authorities because he knew that he could do it. Not revealing much about the conversation due to its private nature, but did revealed that Djokovic was distraught as it was not only about the Grand Slam for the Serb, but things beyond it. The Italian then admitted that he would have loved to see him play in the tournament.
"I spoke to Djokovic when they kicked him out of Australia. It was all very crazy. He fought it because he knew he could do it. Only he knows if he had covid. It's very private. It was sad: there was more talk about that than about a Grand Slam I don't want to say anything more. I would have liked to see him play,"– said Fognini as reported by Amalfitano.
After a tumultuous time, Djokovic would now hope to return to action and start winning to repair his damaged reputation. However, it won't be easy for him to take part in a tournament in the first place, with the 34-year-old being omitted in the poster of the Indian Wells despite being named in the draw, and many other major tournaments unwilling to let unvaccinated players participate.
READ NEXT: "One of the reasons why Novak Djokovic has been so successful is thanks to the Federer fans!" Richard Krajicek claims JEERS from fans motivated the Serb to win