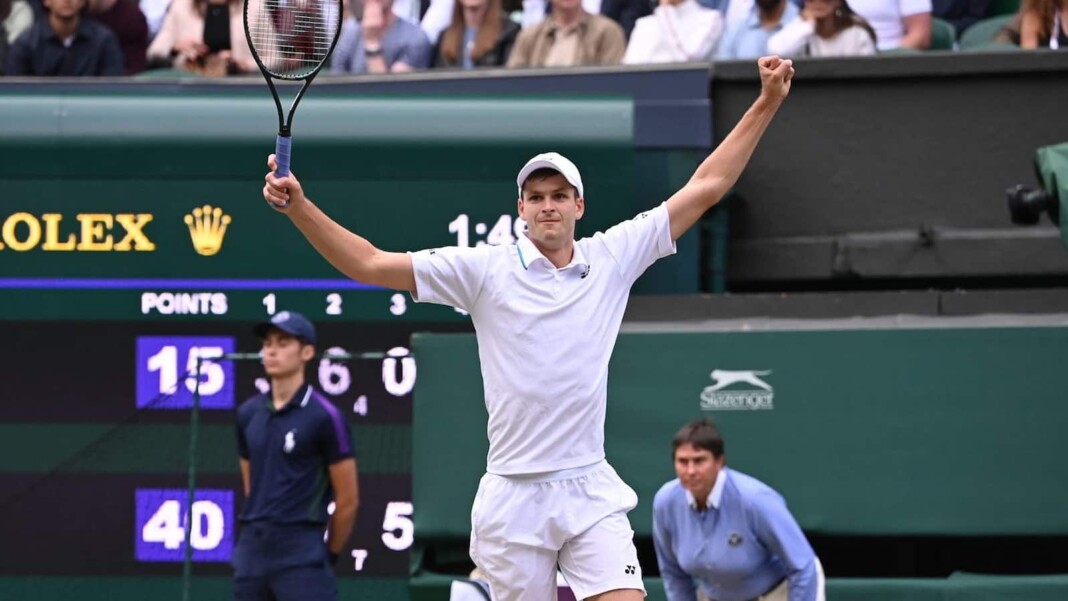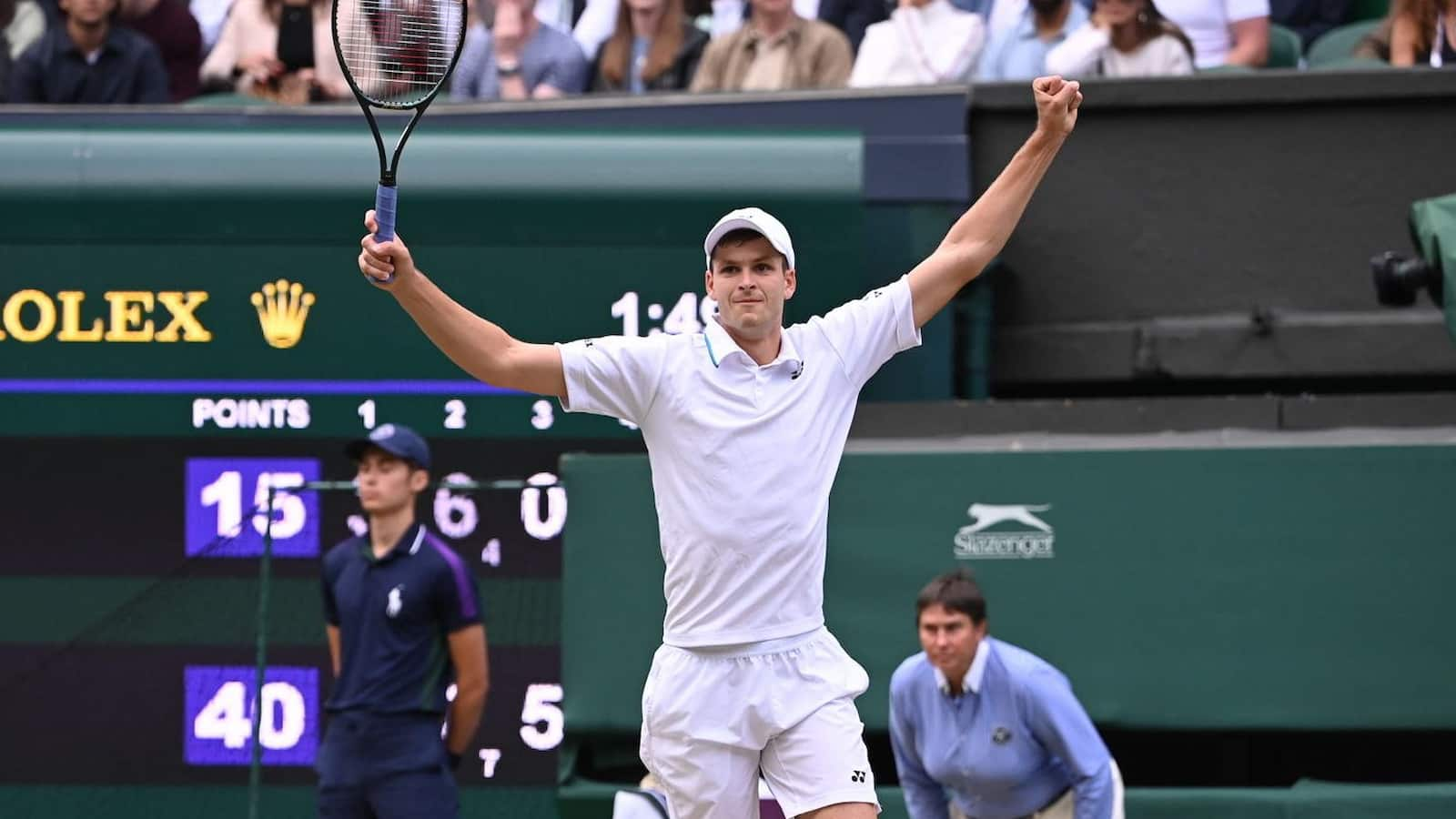 Hubert Hurkacz produced the ultimate shock at the Wimbledon Championships 2021 when he breezed past Swiss Maestro and 20-time Grand Slam champion Roger Federer in straight sets in the quarterfinals. In the process, the 24-year old hailing from Poland handed Federer arguably his most embarassing defeat at the hallowed grass courts of the Wimbledon.
Hurkacz, after his sensational display on SW19 is finally receiving all the deserved attention, particularly from the media. However, not long ago, Hurkacz, after winning his maiden ATP 1000 Masters Title in Miami, sat in probably the most absurd interviews of all time.
When Media asked 'Zero' Questions from Hubert Hurkacz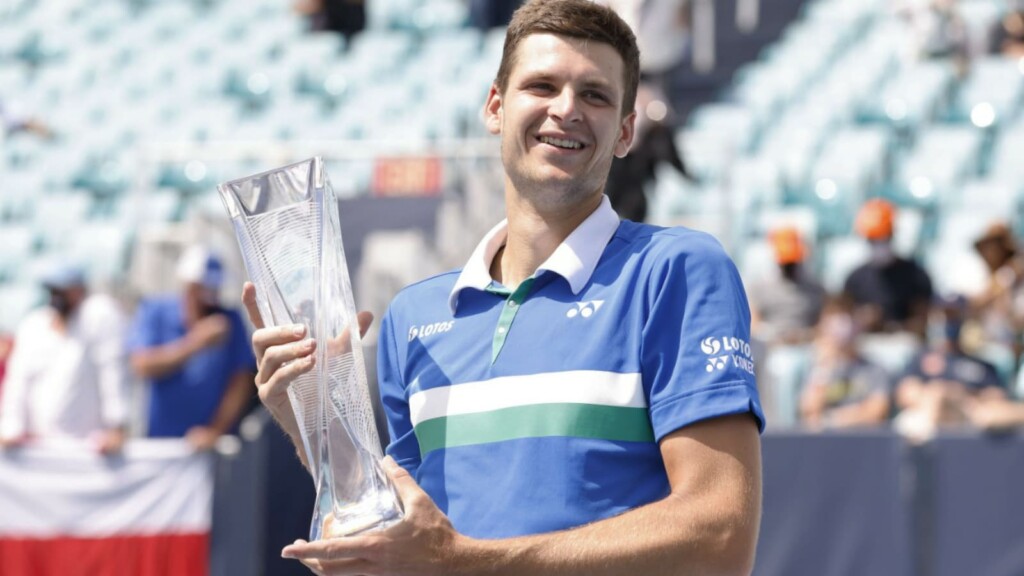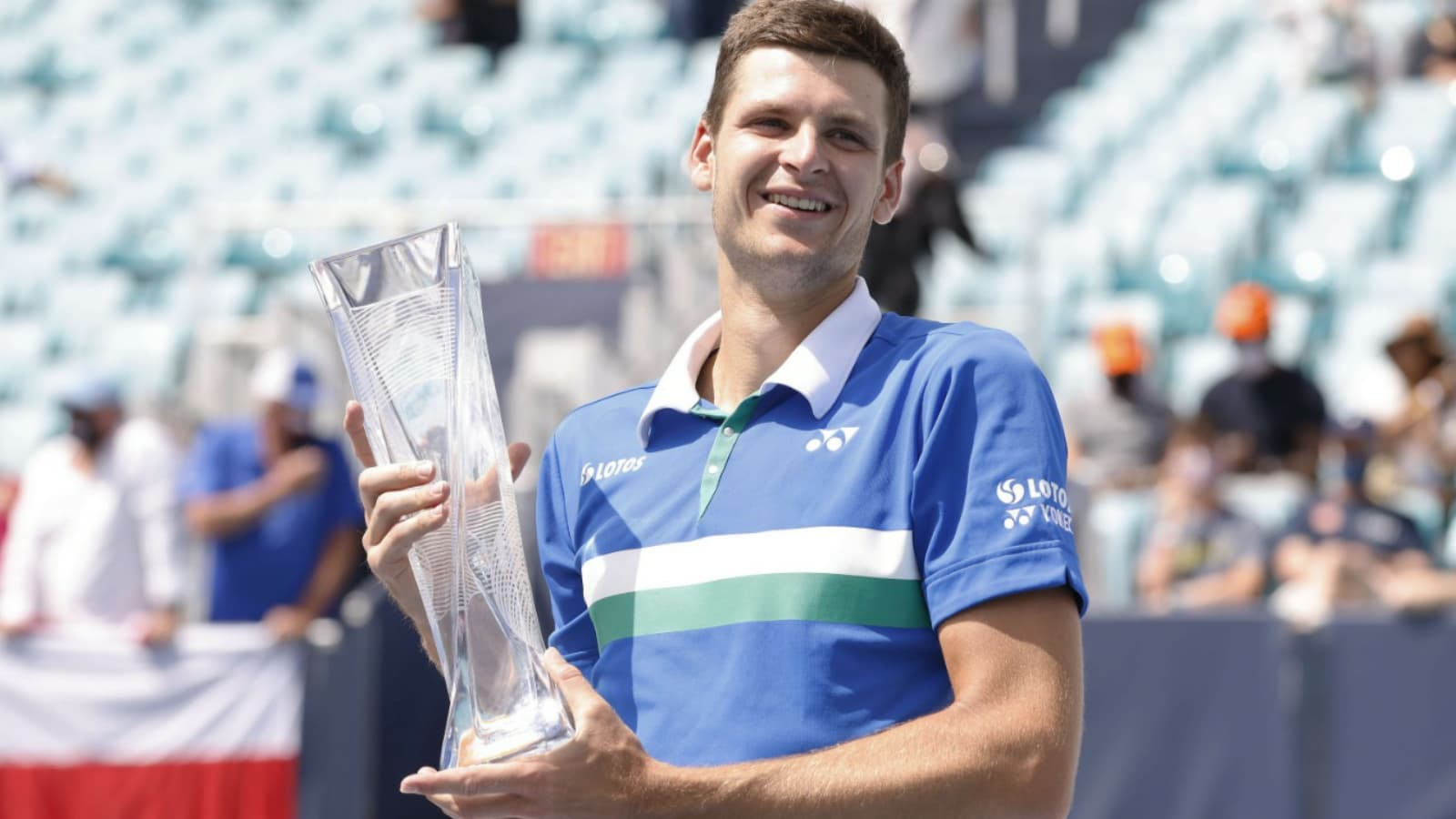 Winning an ATP Masters 1000 tournament it's no mean feat. It's tennis premiere tournament after the four Grand Slams and ATP Finals. Hurkacz, who in April 2021 clinched the prestigious trophy beating Jannik Sinner in straight sets, wasn't asked even a single question in his post match conference.
In another incident, Hurkacz was requested for an interview after defeating Italian Thomas Fabbiano at the Monte Carlo Masters. The Polish tennis star, currently ranked World No.18, was expecting a few questions after his 6-3, 3-6, 6-3 victory over Fabbiano. However, when prompted by a press officer for questions in English or his native Polish, nobody spoke up. Livid, Hurkacz awkwardly sat through the conference for a bit and can be heard saying, "A press conference with no questions, that's a new one," before walking out.
However, after doing the unthinkable at the Wimbledon 2021, Hurkacz has got his redemption. Media is going crazy and is calling Hurkacz as the 'Federer Slayer'. But it's unfortunate that media fails to recognise the talent and this can be a heart-wrenching moment for any upcoming talented player. Let's all hope that now media does not repeat it's mistakes.
Meanwhile, Hurkacz would be hoping to make his maiden finale of a Major when he takes on Italian Matteo Berrettini in the semifinals.
Also Read: Wimbledon 2021: Matteo Berrettini vs Hubert Hurkacz LIVE stream: When, Where, and How to Watch