Tennis players all around the globe face a lot of criticism. Even the legends have faced some flak for one reason or the other when the chips are down. Similarly, four-time Grand Slam winner Naomi Osaka has also been subject to criticism many times as tennis legend Chris Evert suggests the Japanese have a 'thick skin' as she deals with the weight of pressure and expectations.
Previously Evert shared her views when a fan shouted out negative comments at Osaka during her match at the Indian Wells. The Japanese was visibly sad after she lost to Veronika Kudermetova. However, she now has returned like a rejuvenated character as she recently reached the finals in Miami and was beaten by the newly crowned World No.1 Iga Swiatek. Evert also believes that Osaka should continue to block out all the nonsense.
"We are all fans of Naomi Osaka and we have seen the high level of tennis that she can play and we have seen her win Grand Slams," Evert told Eurosport in an extended interview ahead of the French Open.
"We recognise that she is a very sensitive person and this kind of life of winning tournaments, being No. 1, winning Grand Slams, this competition with everything that comes along with it, being sort of a target for anybody to talk about, being judged and social media, how your privacy is taken away from you," she added.
'She is sensitive and vulnerable," Chris Evert opens up on Naomi Osaka's traits to criticism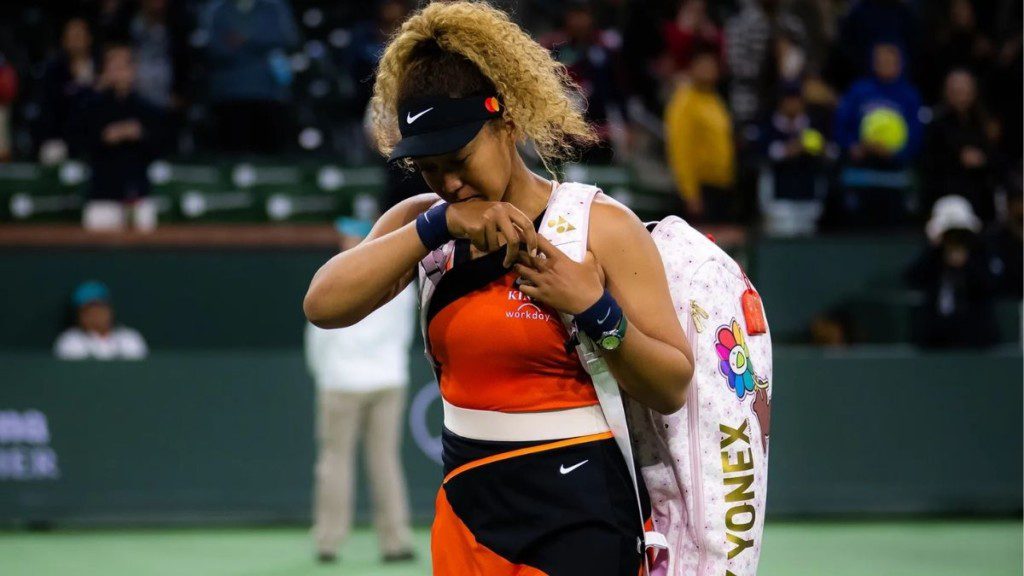 The 18-time Grand Slam winner recently supported Emma Raducanu as she slammed the English media and tabloids for piling up pressure on the youngster. So Evert is making use of her voice very nicely here as she often comes up in support of all the young and talented tennis players in the circuit.
She then reveals how being a superstar often leaves people out in the open and allows people to judge them. Hence she suggests everyone to develop a thick skin. She also opines how people are just on social to criticise others as they are not happy with their personal lives.
"It is not just playing a match on the court, it is everything that goes along with it. It has been a struggle for her and I think that she is just sensitive and she is just vulnerable," Evert opens up more on Osaka.
"You have to have thick skin, that's a reality and that's not a criticism. If you don't have thick skin, you can develop a thick skin because you've got to understand that if you are this successful, you are out in the open for anybody to judge and for anybody to talk about you.
"There are a lot of people out there who are not happy with their own lives. So they sort of interjecting into other people's lives their opinion and their negativity," Evert highlights.
Lastly, she sheds light on how a player's career cannot be a bed of roses as there will be thorns in the way and their graph will go down at some point in time. That allows the people to criticise hence Evert wants people to thick skinned and not be affected by mere criticism or name calling.
"You can't just go smooth, you can't avoid the pitfalls of success. You have to understand that and do the best you can, but you have to be thick-skinned and realise that if somebody takes a pot shot or somebody takes a shot at you, that is their problem. That is not your problem."
Osaka is yet to start her clay season as she is taking a break after a brilliant Miami Open. However, she will be aiming for her fifth Grand Slam at the Roland Garros.
Also Read: 'Can't catch a break' Covid-19 forces Dominic Thiem to withdraw from the upcoming Monte-Carlo Masters