The current world number 1, Iga Swiatek, faced the former US Open champion, Bianca Andreescu, in the quarterfinal of the Italian Open 2022. It was the first time in some games that she was pushed to a tiebreak. Swiatek got past Andreescu 7-6 (7-2), 6-0 .She has managed to push her win streak to 26 wins and is still going strong. Venus Williams's 35-win streak, the highest in the Open Era, is not far away for Swiatek if she continues on this magical tennis.
Andreescu matches Swiatek in the first set, but after the loss in the tiebreak, it seemed like Andreescu was out of gas. She tamely lost the second set and the game. On the other hand, Swiatek emerged more menacing than she was in the first set to clean up after a drained Andreescu. Swiatek will meet a familiar opponent in the semifinal in Rome. She will be joined by Aryna Sabalenka, who will look to get some revenge for her loss in the WTA Stuttgart Open final.
Also Read: Top 15 longest winning streaks in Women's Tennis
Iga Swiatek, as world number 1, is here to stay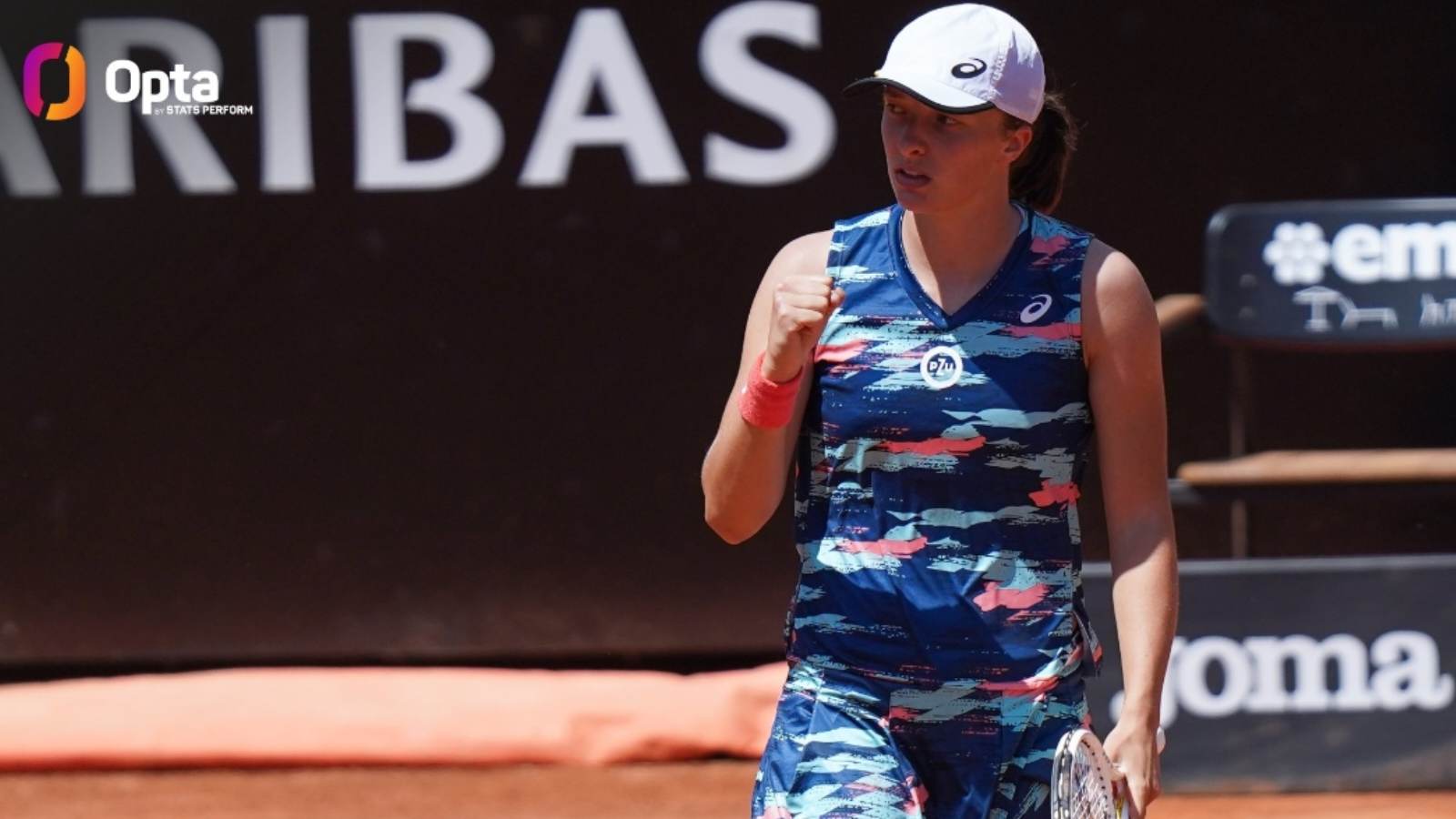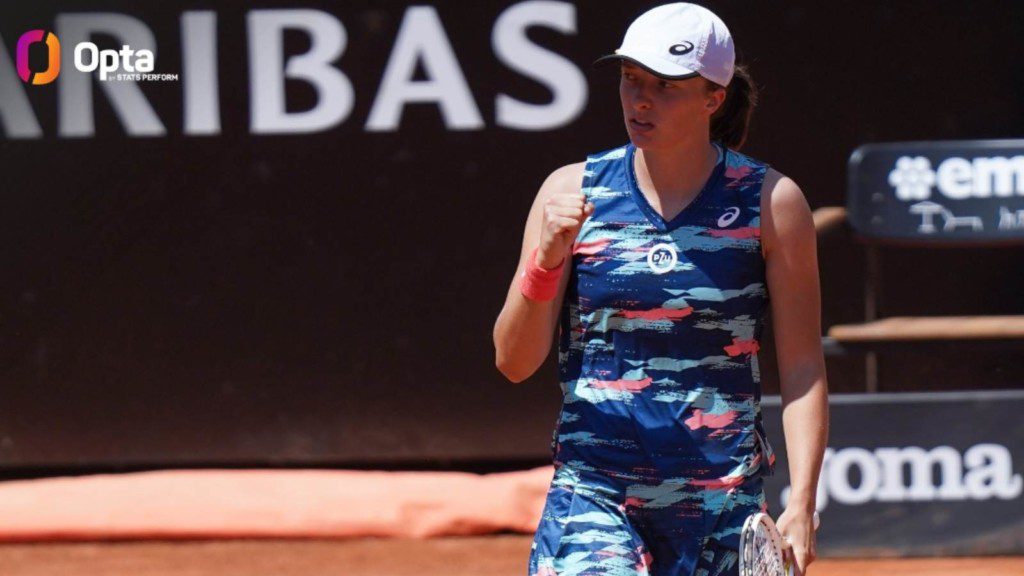 Not many people would have expected Iga just to start dominating women's tennis after becoming the world number 1 after Ashleigh Barty, the former world number 1, announced a surprise retirement at her peak. But, Iga has shown that she is not just a replacement; she is there to stay. Swiatek has won four tournaments in a row and has won a total of 26 matches in a row. She is easily the top pick and a strong favorite by miles to both defend her title in Rome and win the French Open 2022.
Her next opponent Aryna Sabalenka has played her three times, with Iga leading their head-to-head score 2-1. She is a heavy favorite going against Sabalenka in the Italian capital.
Also Read: "I'm just going to go for it" Ons Jabeur expects a tough match as she meets Maria Sakkari in the quarterfinals in Rome
Also Read: "It wasn't pretty tennis," Alexander Zverev sums up his win over Cristian Garin as he enters the semifinals in Rome