Rafael Nadal and Casper Ruud may be meeting for the first time in Sunday's French Open final match, but that doesn't mean they don't know one other. The eighth seed Ruud has been training at Nadal's Mallorca academy since September 2018, and the Spaniard is relishing the opportunity to win his 14th Roland Garros title and a record-extending 22nd Grand Slam trophy. In view of that, Toni Nadal told Eurosport that having his nephew, Rafael Nadal, reach the French Open final alongside Casper Ruud, a former student of his academy, brings him "double joy."
"Casper's evolution over these years has been extraordinary," he told Eurosport. "He reached his 150th and today he is one of the best players in the world. He has been in the top-10 for more than a year, he is one of the players who has progressed the most. He has done an impressive job with his father and I think we [the Academy] have collaborated. We are totally proud of this collaboration."
Also Read: Latest WTA rankings post French Open 2022: Iga Swiatek remains on top, Anett Kontaveitt and Coco Gauff reach career-high
"We are lucky to have worked with one of the most educated tennis players on the professional circuit. We cannot be more than happy to see a player from the Academy reach the Roland-Garros final."It is a great source of satisfaction that Rafa is in a new final, and it is a double joy because he is another player who has been trained here. I know it will be a difficult match for both of us, but if we have to lose with one… better to lose with Casper, " he added.
Toni Nadal concluded whilst saying, "And if Casper has to lose to someone, let it be Rafael. He already said at the time that he was his idol when he was a child. Now you have the chance to play the biggest game of the year on clay against him. We expect a great match and we'll see who manages to lift the trophy."
Rafael Nadal praises Casper Ruud ahead of French Open final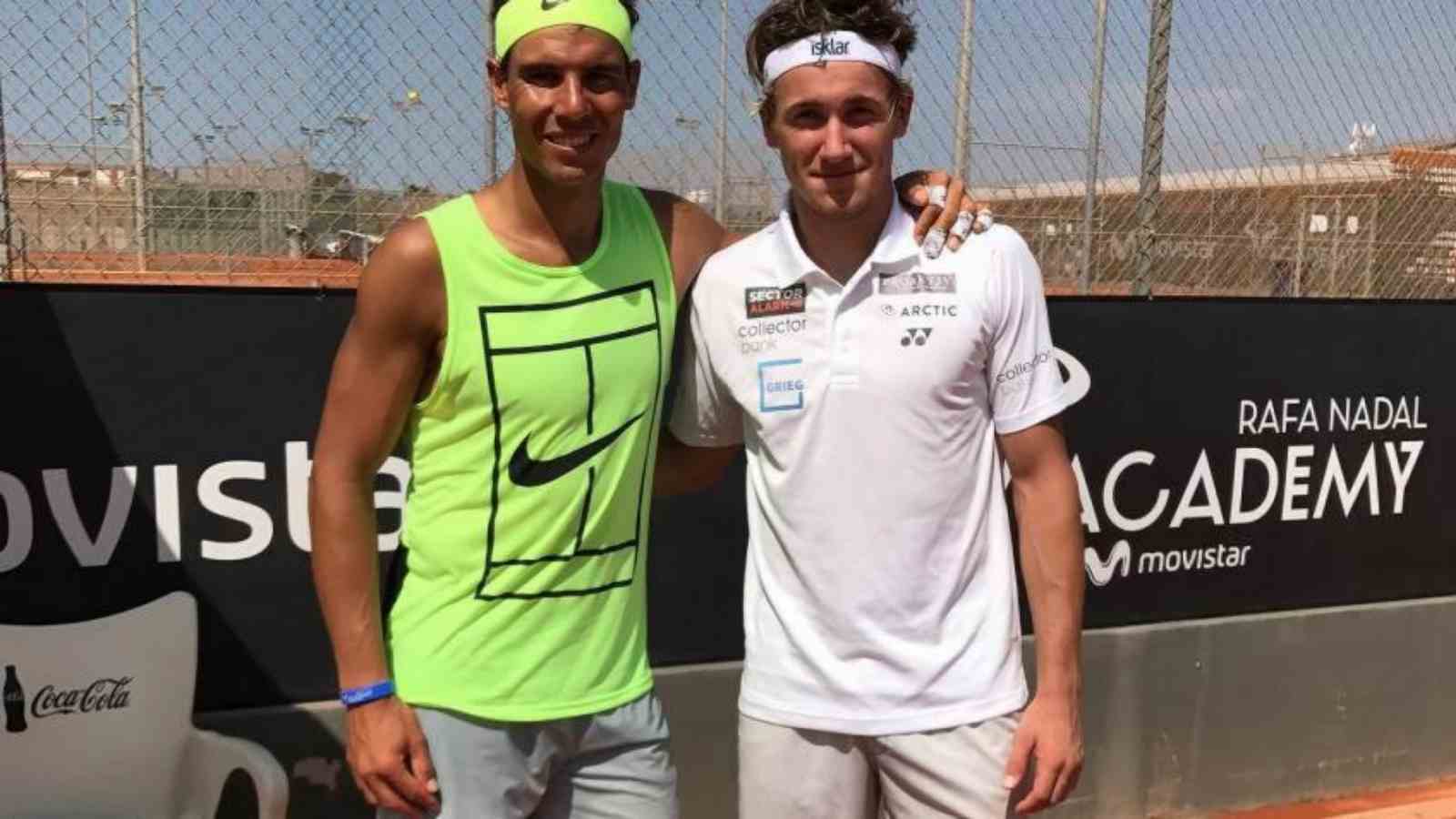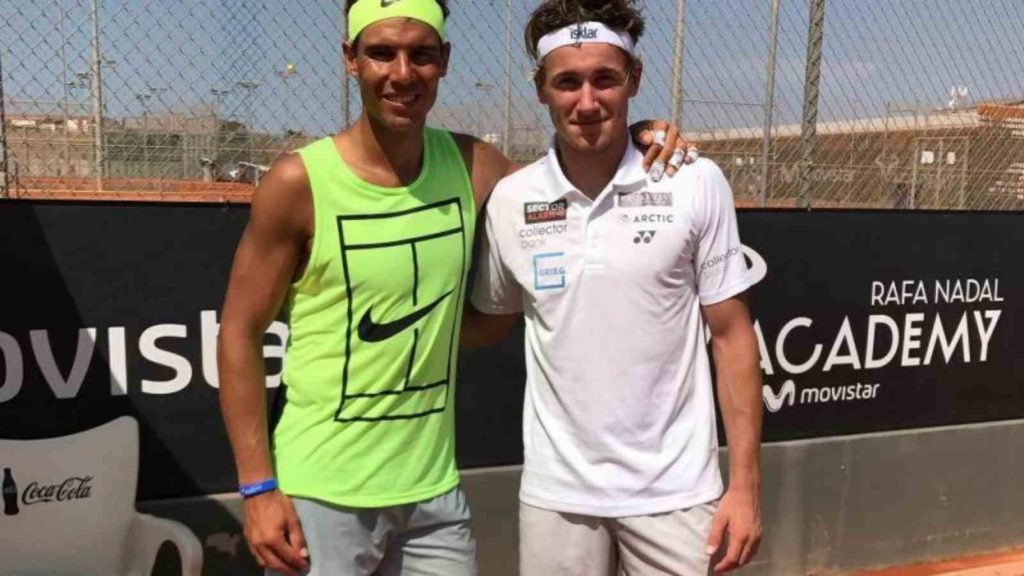 Record 13-time French Open champion Rafael Nadal dropped praise on Casper Ruud, describing the Norwegian as a title contender in every clay-court tournament he competes in. On Friday, Nadal was leading by a set when Alexander Zverev injured his ankle and had to withdraw from their French Open semifinal match. On the other side, Casper Ruud recovered from a set down to beat Marin Cilic and reach his maiden Grand Slam final.
"I'm not surprised by Casper Ruud's level. He's a contender for every clay-court tournament he plays," Nadal said, per Tennis Majors. "Winning is beautiful, it gives you adrenaline, it makes me happy. I'm doing the maximum to give me options whatever the physical shape. Win another title after the pain I had, it would be, wow," he added.
Also Read: "We knew that it was going to be like that" Goran Ivanisevic expresses his anger at Novak Djokovic getting booed against Rafael Nadal in the French Open
Also Read: List of records broken by Iga Swiatek after winning the 2022 French Open