A new tennis couple Jason Kubler and Maddison Inglis has made their way to the community, eliciting a plethora of interesting reactions online. This new couple is all set for the Australian Open starting 16th January. Australia has produced many tennis couples before.
The country has a history starting from Lleyton Hewitt dating Kim Clijsters, Nick Kyrgios dating Ajla Tomljanovic for a while, and Daria Gavrilova married Luke Saville. However, neither of them was interested in speaking out about it. They are keen on keeping their relationship private and hence not posting anything about each other on social media.
Maddison cheered for Jason in the ongoing United Cup. The Australian had a remarkable comeback from 0-5 to win the set against the Brit, Daniel Evans to win the match. She encouraged Jason throughout the match.
Speaking in the post-match presentation, Kubler said, "It's tough to give up when you've got Rusty (Hewitt) on the bench and Demon (de Minaur)," Kubler said in his on-court interview."
He also added, "They have that never-say-die attitude and I just hope that I can replicate that in my matches. Any time I'm down, especially in front of these guys, I've just got to give it my all. Luckily tonight I was able to turn it around. It's not very often you turn (around) a 5-0 down, so I'll definitely remember this one."
Related: Iga Swiatek earns Roger Federer's seal of approval for her magical shot at the United Cup
Jason Kubler and Maddison Inglis in United Cup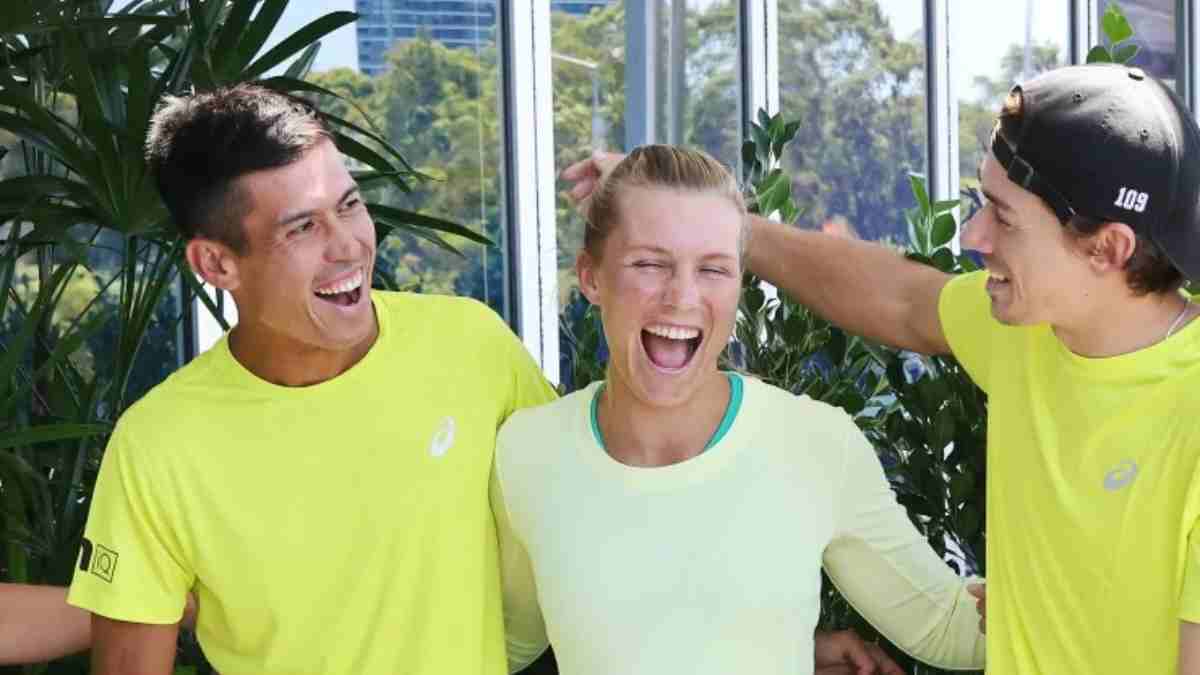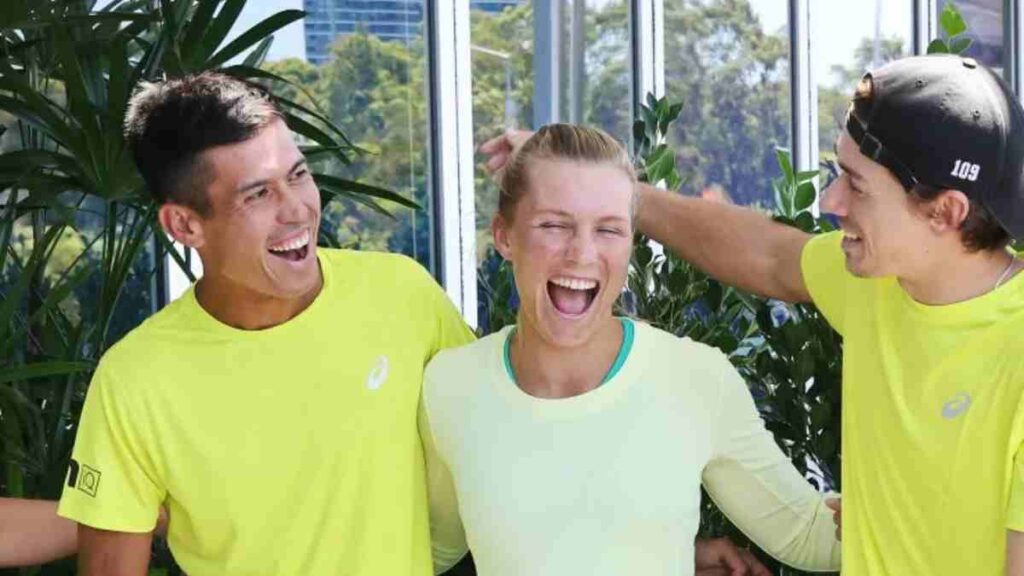 The Australian team is currently in 2nd position behind Great Britain. Harriet Dart wins against Maddison Inglis, however, Inglis was elated with Jason's win over Evans. He has a better record against Evans, having defeated him before at Wimbledon in the round of 128 Experts already rated Jason as a highly talented player, and now with this relationship news, he's catching the attention of the common people too.
Mark Petchey, former English tennis professional said in the commentary, "He showed the heart of a champion out there from 5-0 down in the second set".
With Great Britain's win over Spain, Australia is knocked out of the United Cup. Players like Nick Kyrgios's late withdrawal and injury to two-time quarterfinalist in Wimbledon, Tomljanović made the home team's campaign very difficult. Maddison Inglis took the top player spot in the absence of Ajla
Fans are excited to see them together in the upcoming Australian Open. Kubler is world No.107 while Inglis is ranked 177. He would have been ranked higher if the last year's Wimbledon points were not removed due to the ban on the Russian and the Belarusian players. However, Inglis has to play the qualifiers and qualify for the Australian Open.
Related: Sam Stosur backs Nick Kyrgios to flourish for Australia at the upcoming 2023 United Cup
Related: Daniil Medvedev considers the Russian team would have been favorites to win the United Cup and Davis Cup if not for the ban