After winning the French Open in 2017, this was Jelena Ostapenko's first Grand Slam performance of significance. A tough 4th Round battle loss has meant that she leaves the 2022 Wimbledon Championships- On a sour note. There's more to it.
Jelena Ostapenko won her opening couple of matches in straight sets that lasted just over 70 minutes. When dropped the opening set in her 3rd round match against Romanian player Irina-Camelia Begu, she came roaring back. She lost just 2 games in cleaning up the next couple of sets.
But it had all fallen apart in her 4th round loss against German player Tatjana Maria, who is featuring in her 35th Grand Slam. 34-year-old Maria, ranked outside the top 100, provided stiff competition for Ostapenko in a match that went on beyond 2 hours.
Also Read: "Inner fight is always the biggest" Novak Djokovic makes a ferocious comeback to defeat Jannik Sinner in the quarterfinal of Wimbledon 2022
Jelena Ostpenko's antics leave fans unhappy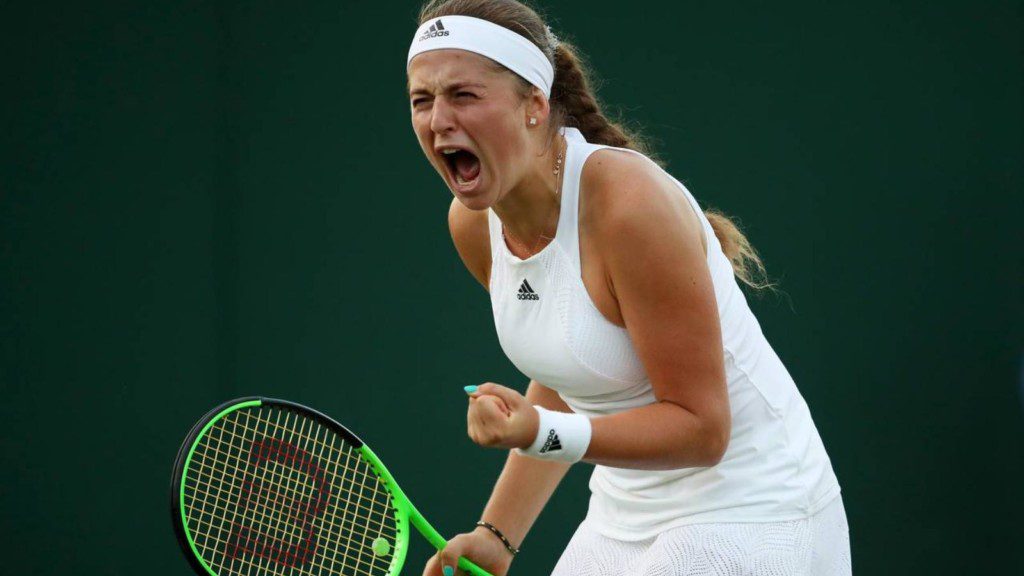 When the final point was done, with the 24-year-old losing, she did not take it well. Wimbledon is known to have a crowd that always maintains its mannerisms and etiquette in place. All the war and attrition on the court is celebrated but once the game is done, you cannot afford to be a sore loser.
Not going up to the opponent for a handshake immediately after the conclusion of the game, throwing around bottles, and executing a minor level of vandalism by unleashing your frustrations on a chair is completely unprofessional. No wonder so many people took to Twitter after the crowd booed her off.
Reading the autobiography of any tennis player will reveal how physically demanding and mentally strenuous can this sport get. But that also doesn't mean that you lose composure when things go south, especially when you're under the public eye.
Sporting audiences don't forget behavioral aberrations easily. This act has tainted her image and it might take a bit more than what all of us think is enough for her to make others believe that she didn't really mean doing all this, or that her emotions took over. It's a scar that she will wear for a while. Maybe someday, she explains to us that she confesses on this not being one of the finest moments in her career.
Also Read: "People love Kyrgios," Mats Wilander compares Nick Kyrgios' popularity with Roger Federer and Andy Murray's at Wimbledon
Also Read: In a bizarre incident, Wimbledon forces a Romanian player to change her bra after entering the court