In a rare display of appreciation for basketball, Andy Murray was left in awe of NBA superstar Steph Curry's clutch performance in a do-or-die game at Sacramento. The Scottish tennis champion took to Twitter to share his admiration, posting a tweet with the caption "Steph Curry is different."
Curry, a two-time NBA MVP, and three-time NBA champion, led his Golden State Warriors team to a critical victory over the Sacramento Kings with a spectacular display of shooting accuracy and creative ball-handling. His performance was crucial in securing the Warriors' spot in the upcoming playoffs.
Murray, known for his own clutch performances on the tennis court, was clearly impressed by Curry's incredible skills and the impact he had on the game. It's not the first time the tennis star has shown an interest in basketball, having previously attended several NBA games and expressed admiration for various players in the league.
Curry's performance was undoubtedly a special one, leaving fans of basketball and sports in general in awe. And with Murray's tweet, it's clear that his impressive display did not go unnoticed by athletes across different sports.
Also Read: "Every match is tricky," Iga Swiatek HUMBLES the interviewer down for terming her victory against Bernarda Pera in Madrid as 'easy'
Two-time champion Andy Murray suffers shock loss in Madrid Open opener after heartbreaking net cord incident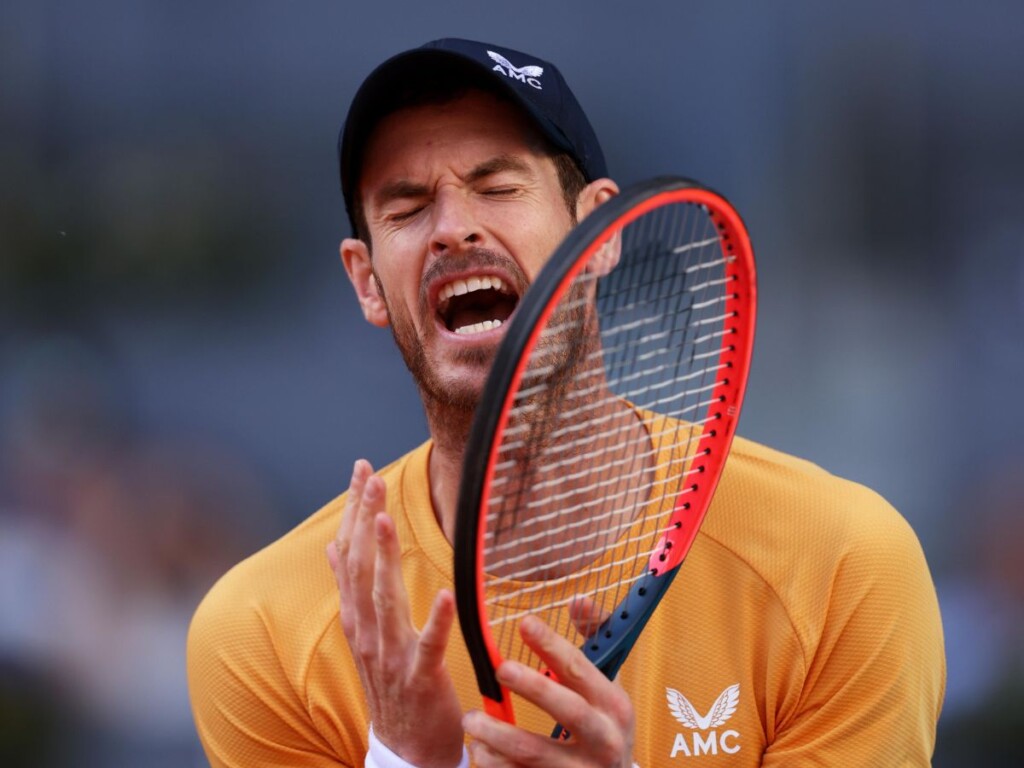 Andy Murray's hopes of progressing at the Madrid Open have been dashed after a shocking loss in his opening match against Italian qualifier Andrea Vavassori. The two-time champion was heavily favored to win against World No. 164 but found himself struggling against his opponent from the start.
Murray expressed his frustration with his level of play during the match and attempted to rally in the second set, taking it all the way to a tiebreak. However, in a crucial moment, Murray missed a simple volley and watched in despair as the ball bounced back towards him after clipping the tape on the net.
Despite his disappointment, Murray showed his trademark fighting spirit and continued to battle on, but ultimately failed to overcome Vavassori. It was the first time that Murray had lost his opening match at the Madrid Open, leaving the Scottish champion shattered.
In case you missed it: