Former world No.1, Andy Murray's fantastic run in the Qatar Open comes to an end as he loses to Daniil Medvedev in the finals. After a marathon week for the 35-year-old, he ends the tournament as the runner-up. He lost in straight sets 6-4, 6-4 to the Russian. In both sets, Medvedev got off to a strong start, establishing a 4-1 lead in the first set and a 3-1 lead in the second.
He held on to his advantage throughout the match, securing the win in just under one hour and 47 minutes. Despite Murray managing to break Medvedev's serve in each set, the Russian player prevented the 35-year-old from staging a comeback and clinched his 17th tour-level title. Medvedev's victory in Doha, following his triumph in Rotterdam the previous week, makes him the first player to win back-to-back singles titles in the 2023 ATP Tour season.
Speaking in the post-match interview, Murray said "It was an incredible week, didn't finish how I wanted but had some amazing matches, created great memories and it was fantastic to be back in the final against an incredible player. Daniil is one of my favourite players to watch and one of the best on the tour, great for me to play a player like that again in the final."
Despite a busy week for the former world No. 1, he is gearing up for the upcoming Dubai Tennis Championship, which begins tomorrow. Murray will be entering the tournament unseeded and is set to face off against the fifth-seeded Hubert Hurkacz in his first-round match.
Related: Novak Djokovic claims he would be unbothered if Rafael Nadal wins 10 Majors more than him
Andy Murray lauds Daniil Medvedev's game after losing to him in the finals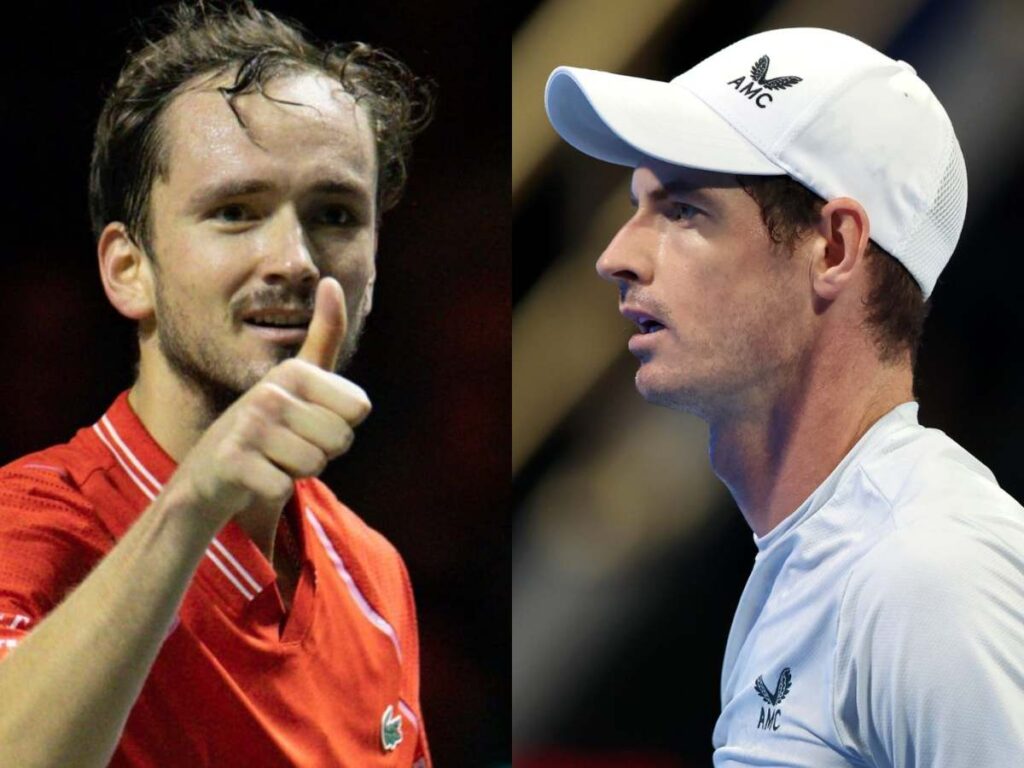 Medvedev's recent form has been characterized by his unwavering resilience from the baseline, and his impressive retrieving skills enabled him to break Murray's serve once again in the opening game of the second set.
Although he narrowly missed out on securing his first ATP Tour title since 2019, Murray's impressive string of hard-fought victories in Doha enabled him to climb up 18 places in the ATP Live Rankings, now ranked at No. 52. The British player will aim to maintain his form in the upcoming week, as he and Medvedev both prepare to compete in the ATP 500 event in Dubai.
Although Murray put up a strong fight, managing to level the score at 3-3 with some brilliant defensive play on break point, Medvedev's crucial break in the ninth game helped him extend his winning streak to nine consecutive tour-level matches.
Continue Reading:
ATP Rio Open 2023: Carlos Alcaraz vs Cameron Norrie; Live Stream, Match Timing, Prediction, and Preview
Iga Swiatek gets into an argument with the chair umpire in Dubai finals over time violation