Just two weeks after her sole defeat of the year, Aryna Sabalenka smoothly returned to her championship-winning form. The recently crowned Australian Open champion and second-seeded player secured a comfortable 6-2, 6-0 victory over Evgeniya Rodina on Friday at the BNP Paribas Open, completing the match in just 65 minutes. This win marks Sabalenka's third consecutive victory over Rodina.
Notably, Rodina has yet to secure a win against any Top 10 players, having lost all 11 of her matches against them throughout her career. Sabalenka has displayed excellent control during crucial moments of her matches, as evidenced by her 14-1 record this season. In her recent match against Rodina, she impressively saved all four break points against her opponent, further increasing her tour-leading percentage of 74 prior to the match.
Speaking after her match, Sabalenka said, "Sounds c*azy, yeah. Just super-happy to be a Grand Slam champion. It's something different, something special. To be honest, not really. I feel like the same player, just with a Grand Slam title."
Speaking about the winning feeling she said, "I still have to go on court, I still have to play my best tennis to win it, so nothing really changed. After this huge win, it's easier to go on court, more than after a tough loss. I feel more motivated. I feel like I want to get more wins. It wasn't that tough for me. Better, much better. I want to feel it again — it was so good."
Related: Nike gifts new shoes to Carlos Alcaraz engraving his grandfather's famous mantra on it
Aryna Sabalenka starts well in the Indian Wells Open 2023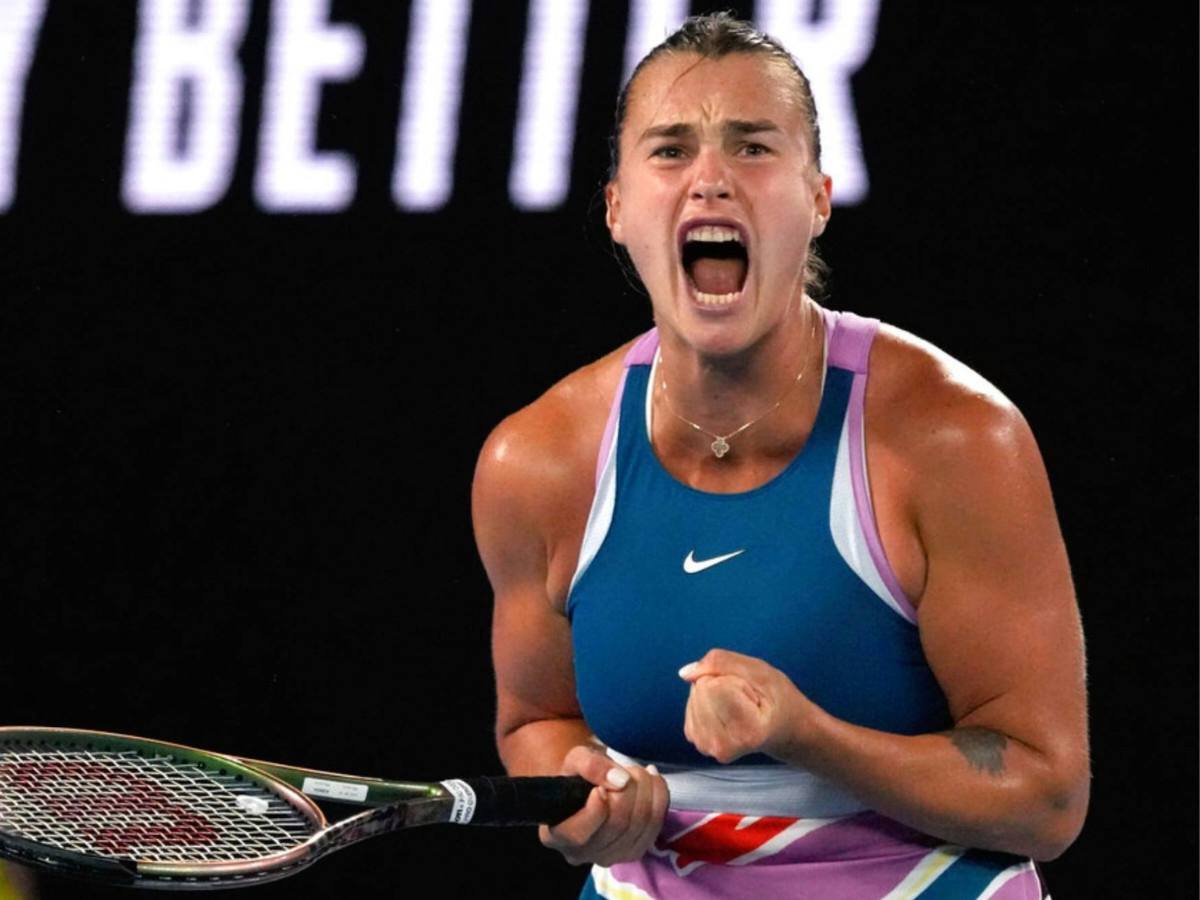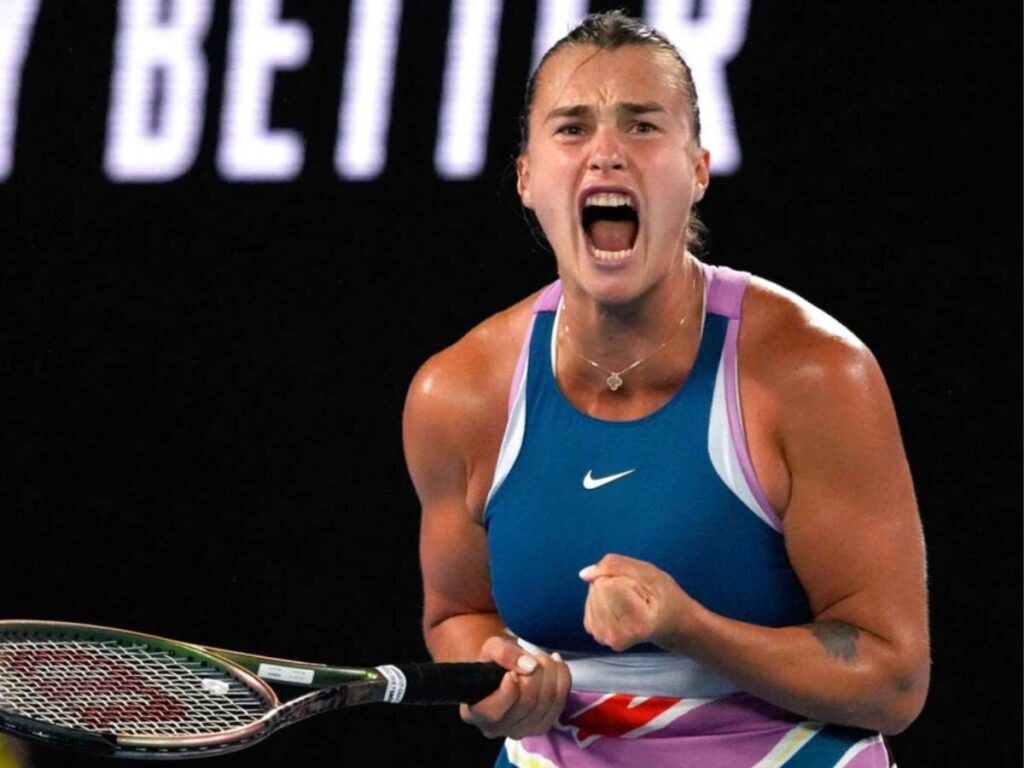 In her first match at Indian Wells, Aryna Sabalenka dominated Evgeniya Rodina, conceding only two games. Sabalenka has now accumulated a 14-1 record this season. Notably, her second serve, which was once a source of concern and an indicator of her confidence, has transformed into a powerful weapon. She currently ranks among the Top 10 players for winning more than half of her points on her second serve.
Sabalenka has also tallied an impressive 107 aces, with only 62 double faults, marking a significant improvement from last year when she recorded the highest number of double faults on tour at 428, despite hitting 249 aces. Having secured a victory at the Adelaide 500 and claimed her first major singles title at the Australian Open in Melbourne, Sabalenka progressed to the quarterfinals in Dubai, bringing her record to an impressive 13-0.
However, she experienced a significant setback in the tournament, suffering a loss to eventual champion Barbora Krejcikova in a highly dramatic match that concluded with a score line of 0-6, 7-6(2), 6-1. Sabalenka will be facing Lesia Tsurenko in her next match.
Continue Reading:
Casper Ruud suggests major change rule prompting authorities to bring the 'One serve' rule
Casper Ruud picks Rafael Nadal on Clay as toughest opponent over Novak Djokovic on hardcourts