The former world No.1 Ash Barty returns to Melbourne Park to launch First Nations Day at the Australian Open. Fans and children especially were delighted to see their favorite player return to the court after her shocking retirement last year. She returned to the Margaret Court Arena for the event earlier today.
She was accompanied by her idol and mentor, Evonne Goolagong Cawley, to the event. Barty is currently pregnant with her golfer-husband, Garry Kissick. She is also currently mentoring Gold Coast prodigy Olivia Gadecki in the ongoing Australian Open. Fans loved seeing her at the MCA for the first time since last year's major.
It looks like she never left the sport as she keeps herself involved with a variety of activities and events throughout. Last week she along with other stars like Victoria Azarenka, Nick Kyrgios, Iga Swiatek, etc participated in the Kids Tennis Day event. This week she is back again for the First Nations Day event.
Speaking on her return to MCA, she said "It's so nice to be back here again. To see plenty of good kids coming out, kids from all over the country. A day like today brings people together and I am happy to be here back on court hitting with yellow fluffy balls. It is few and far between these days."
Related: WATCH: "I am going to call the referee," Maria Sakkari boils in anger over the loud celebration of Diana Shnaider in the second round of the Australian Open
Ash Barty continues to contribute to Tennis Australia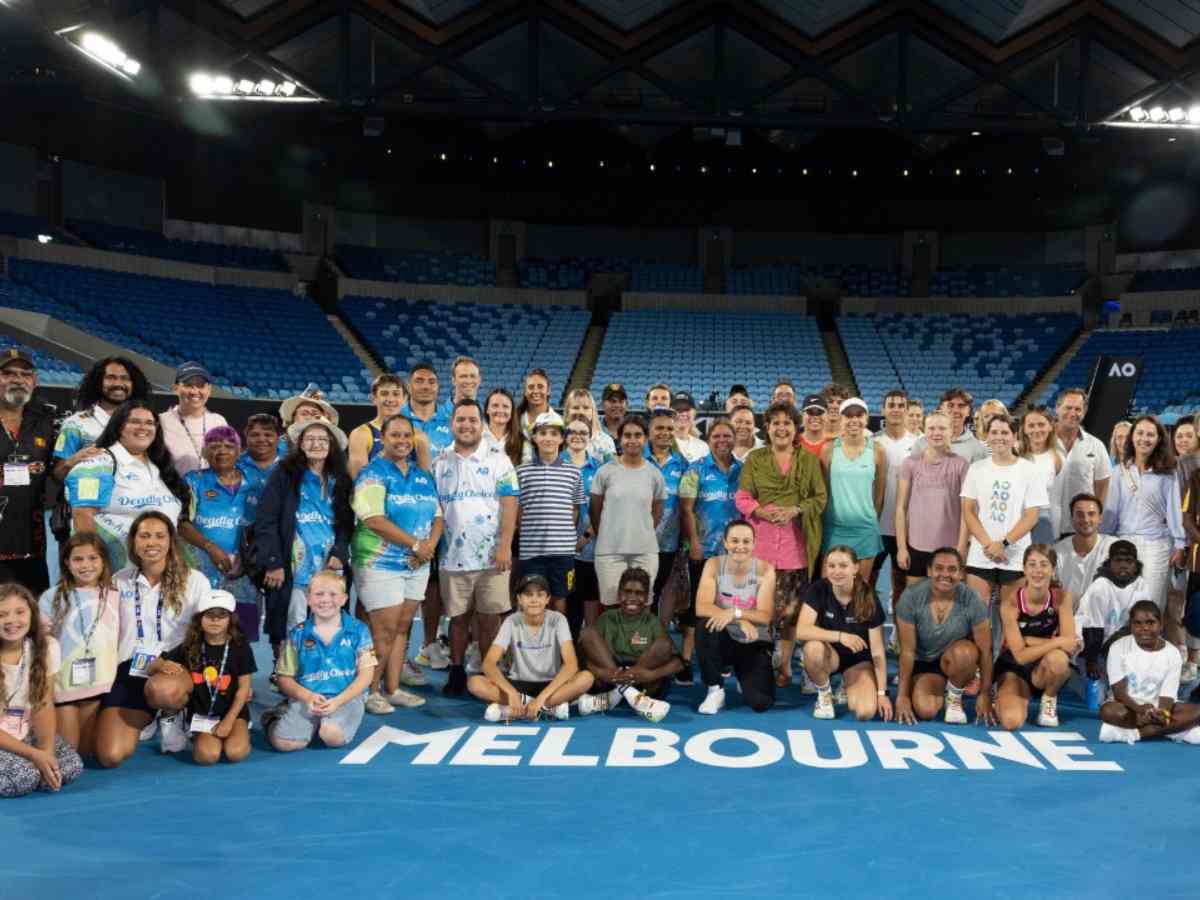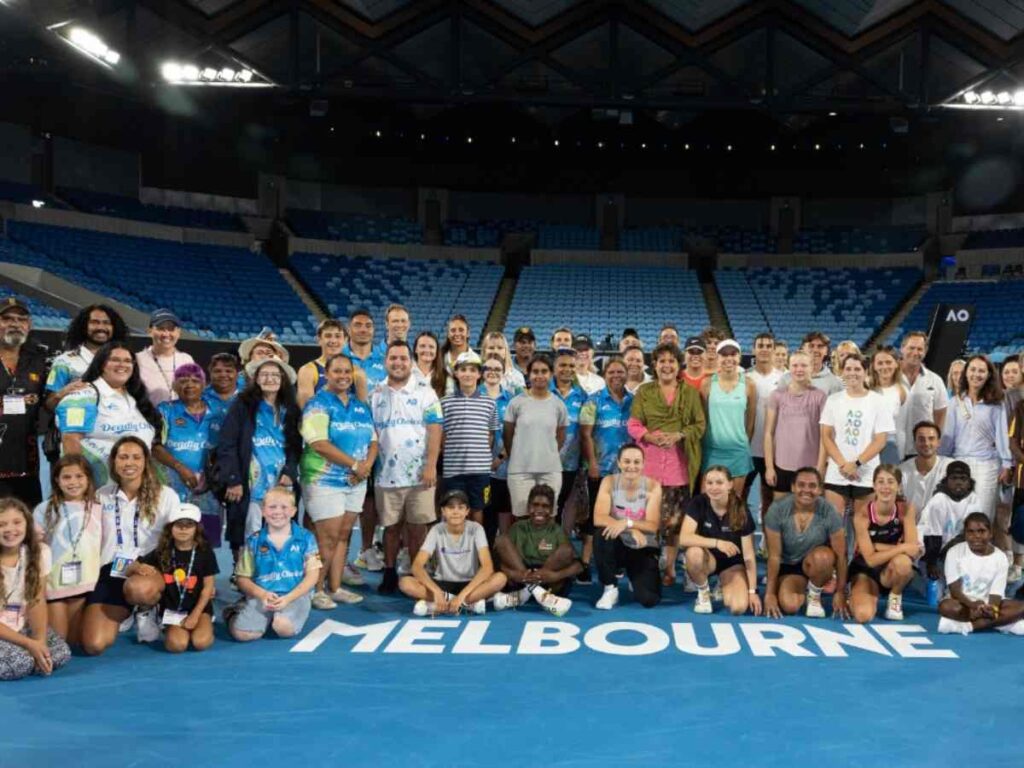 Ash Barty won last year's Australian Open against American Danielle Collins to win her third and final Grand Slam title. Little did fans and experts know she was retiring then. However, she is keen on continuing her service to the sport in Australia to whatever extent she can. As a part of it, she volunteered to mentor the wildcard entry, Olivia.
She is also visiting tennis events to promote the sport, especially among kids. She even played a few shots today with the kids carrying her baby inside. Her mentor and idol, Evonne Goolagong Cawley, presented her with the Daphne Akhurst Memorial Cup at RLA last year. This event was a symbol of a celebration of Indigenous art, culture, and sport.
On the other hand, everybody has their eyes on Olivia as she faces Ukraine's Marta Kostyuk in the second round of the Australian Open later today.
Continue Reading:
"He should've been rubbed out of tennis years ago," – Fans reprimand Fabio Fognini for tanking against Thanasi Kokkinakis at the 2023 Australian Open
Iga Swiatek rolls through to the third round at Australian Open 2023