The men's semi-finals at the 2023 French Open have commenced with Novak Djokovic taking on Carlos Alcaraz. The battle between seed number three and number one has already been dubbed the title decider despite being a semi-final clash.
The match took an interesting turn after Alcaraz leveled it up by winning the second set. Djokovic came out all guns blazing especially with frequent approaches to the net in the first set. Alcaraz couldn't stand up to it as Djokovic won the first set 6-3. Alcaraz rallied back to win the second set 7-5 despite needing four set points.
Third set started at the same intensity although it took some time to start. Djokovic took an 'extended' toilet break as the timer showed more than six minutes since last point. His entry on the court was welcomed with booing by the rowdy crowd at the Roland Garros this year, which has already been criticized by a lot of players this year.
Following this, Alcaraz found himself taking a nasty trip during the third game on his serve. Mid-way to the game, he dropped his racket complaining of pain in his calf. The chair umpire and Djokovic both rushed to the spot to check on the young Spaniard. While the audience in the stands applauded the sportsmanship, the next call by officials angered everyone.
In case you missed it: "Biggest choke artist in individual professional sports," Aryna Sabalenka gets roasted by fans for bottling French Open semis against Karolina Muchova despite holding match point
Carlos Alcaraz robbed of a game feel fans as horrible rules come in light again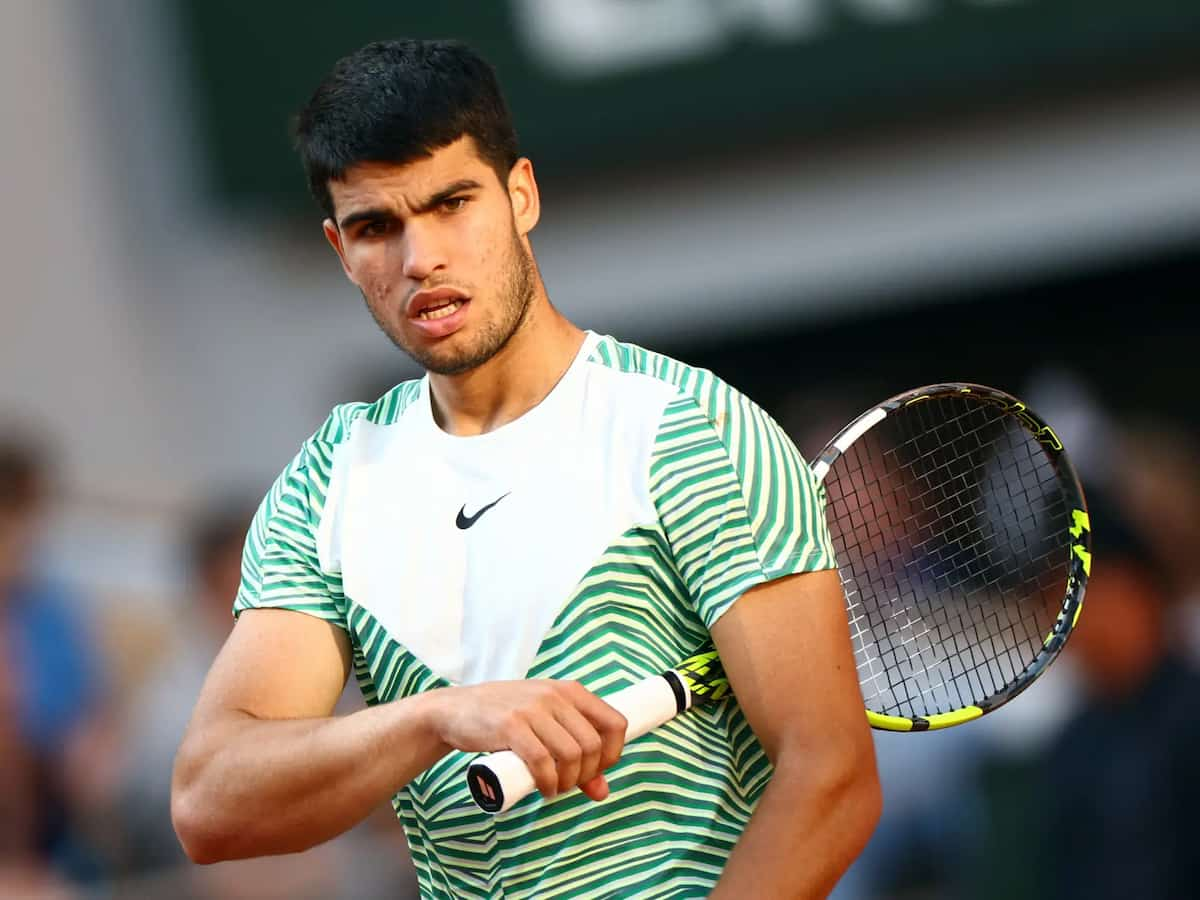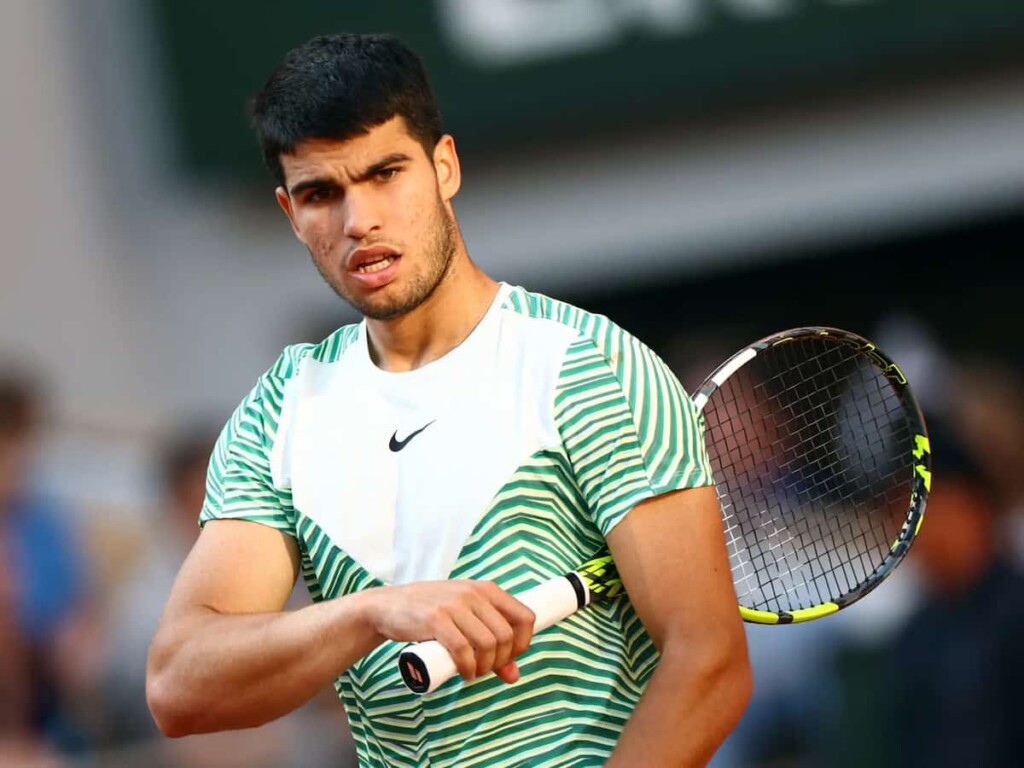 As Carlos Alcaraz needed medical assistance in between the game, as per the rule book he had to forfeit the game. As a result, Djokovic took a 2-1 lead as Alcaraz had no other option left than give up the game and take help from physio. Despite the condition being genuine, the rule came out as unsportsmanlike but alas the umpires and officials can't be penalized for such action.
The fans on social media were not forgiving, however. The announcement of Alcaraz losing the game to get help did not set well and they took to Twitter to express their disappointment and frustration with the inhumane rule.
The injury seemed to have a big impact as Alcaraz went winless in any game of the third set thereon. Djokovic clinched the third set 6-1 and once again took a lead in the crucial match.
In case you missed it: