In the Rio Open final on Sunday, Carlos Alcaraz put up a tough fight for his second title in two weeks. However, despite a two-hour, 42-minute match filled with swings of momentum, Cameron Norrie emerged victorious with a 5-7, 6-4, 7-5 win, earning himself the trophy. After experiencing defeats in the final to Richard Gasquet in Auckland in January and to Alcaraz in the Argentina Open last weekend, the second-seed finally claimed the fifth title of his career.
Alcaraz suffered a thing injury during the finals and changed his strategy and cut the rallies to save his thighs. He went all-out in attacking mode but fell short by a close margin. After waiting a week for his chance at revenge against top-seeded, Norrie managed to come from a set and 3-0 down to defeat the Spanish teenager.
On this occasion, he was once again asked about comparisons with the Big-3 to which he denied being called a successor. He further said, "I don't envision being their natural successor or becoming the tennis player that everyone follows. What I want is to transmit my personality on the court, to build my own path, and to transmit happiness with my tennis."
 He further continued and said, "I think my way of being and competing gives good vibes to people, who want to see joy and spectacular shots. That's how I play. Coming back to world number one is certainly a goal for me, but I'm not obsessed with it, I'm taking the matches one after the other."
Related: "I have other priorities," Novak Djokovic not going overboard ahead of breaking Steffi Graf's record
The wait to world No.1 spot continues for Carlos Alcaraz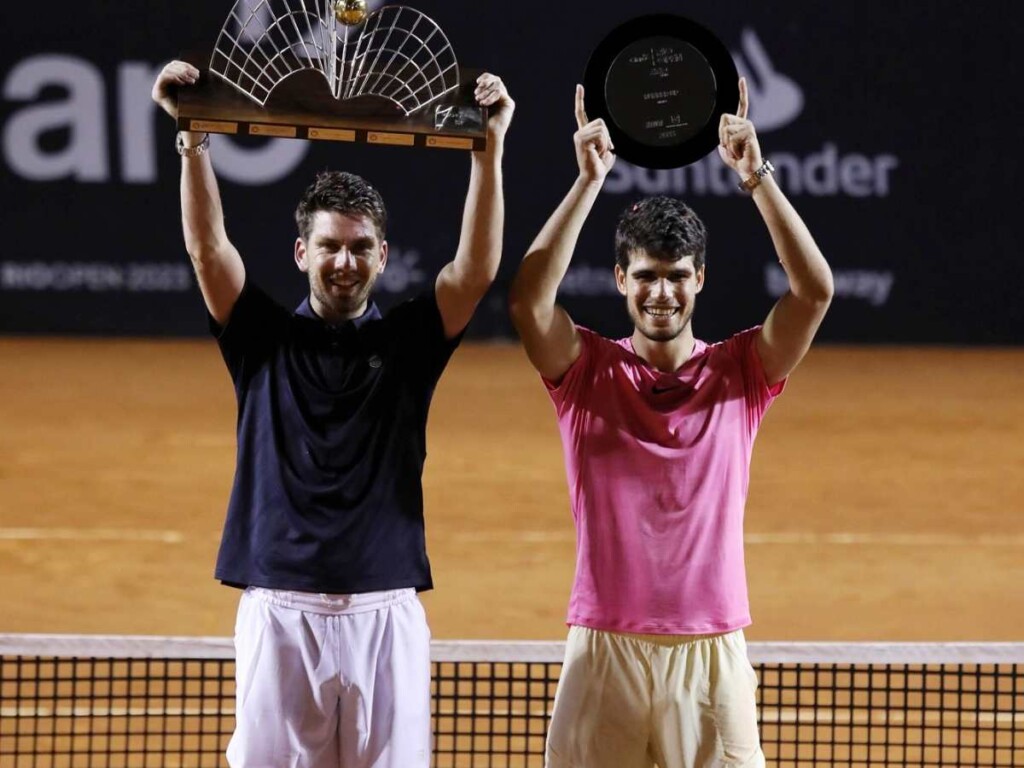 Alcaraz's loss not only prevented him from retaining his title at the clay-court tournament in Rio de Janeiro but also kept him from equaling Novak Djokovic in points at the top of the rankings. However, Djokovic would have remained No.1 in the ATP rankings according to the rules.
The 19-year-old will definitely be more determined in the upcoming Mexico Open but he will be facing Cameron Norrie too for the title. Alcaraz is known for his determination as he made a remarkable comeback from the injury to win the Argentina Open last week.
On the other hand, the in-form Norrie will look to make it two in two by winning the Mexico Open. However, he is the fifth seed in the tournament unlike in the Rio Open, while Alcaraz retains the top seed.
Continue Reading:
"I had to battle a few demons," Cameron Norrie redeems himself defeating Carlos Alcaraz to win the 2023 Rio Open
Novak Djokovic as No.1 for 378 weeks, tennis's marathon man not slowing down!