Carlos Alcaraz won his first-round match at the China Open in Beijing against German Yannick Hanfmann in straight sets. Although the scorecard of the match reads 6-4, 6-3, the victory for Alcaraz was not as easy as it looked.
The German gave a tough fight to Carlos Alcaraz, especially in the first set of their clash. He hit some big powerful shots and his monstrous serve was one of the most challenging serves the Spaniard had to face. Talking about this challenge, Carlos stated, "He's a really dangerous player. He was playing big bombs in this match so I had to be focused, trying to not let him dominate the match."
Having won his debut match at the China Open, Carlos said, "I'm really happy to be able to win this match in straight sets. Yannick's playing great." Carlos Alcaraz had an early lead in the opening set and broke the German in the 3rd game. However, Yannick Hanfmann in turn broke Alcaraz and failed to hold his serve in the next game leading the score to be tied at 6-4. Alcaraz won the next 2 games and in the second set, he did not repeat his mistakes and stopped the German from having a comeback.
Carlos Alcaraz had a rather tough time on the court. The big shots and powerful serve of Yannick Hanfmann proved to be a threat in the first set, but the Spaniard did not seem to lose focus. Talking about his maiden China Open victory, Carlos Alcaraz stated, "I tried to be really focussed on every part of my game. I have to improve a little bit so I'm really happy to do it and have another chance to be better in the next round."
Explore: WATCH: Grigor Dimitrov builds his perfect player, includes Federer, Djokovic and Kyrgios but leaves out Nadal
Carlos Alcaraz aims to retain his No.1 position by the end of the year
The World No.2 has his priorities straight. He has expressed his desire to retain the World No.1 position after he lost it Novak Djokovic, post his semi-final defeat against Daniil Medvedev at the US Open. He said that it was race and he liked being a part of it.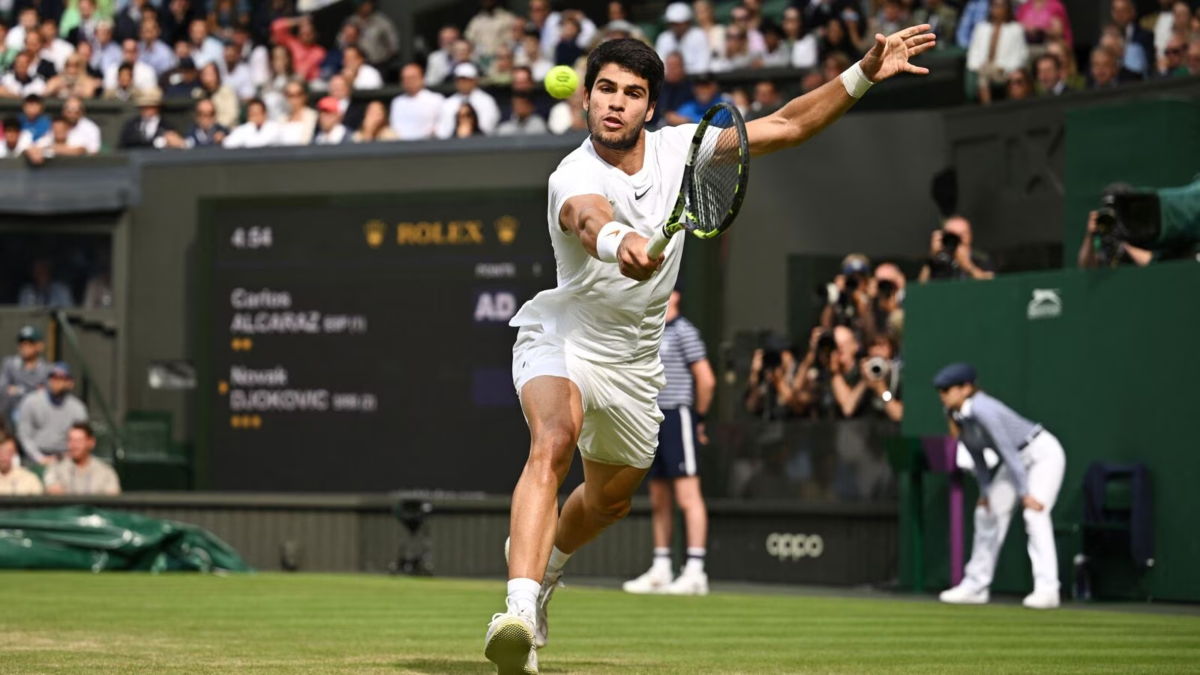 Carlos Alcaraz has said that ending the year as No.1 is his main motivation and he will give it his best at the China Open to come closer to this goal. With the Serbian legend withdrawing from the China Open, Carlos has a good chance of shortening the gap between him and Novak Djokovic, which will ultimately help him achieve his objective for the remainder of the season.
In case you missed it: