World No. 2, Carlos Alcaraz Garfia, is finally starting his 2023 season. The player has been plagued by injuries since last year's Paris Masters. The youngster won his maiden major title at the 2022 US Open. Consequently, he also became the youngest world No. 1 in the ATP rankings. Since then, Alcaraz has suffered an injury in Paris and soon encountered another injury.
This prompted a withdrawal from the 2023 Australian Open for the 19-year-old. Alcaraz is finally making a comeback in Buenos Aires on Wednesday. He decided to compete in the ATP 250 tournament in Buenos Aires upon his return, and he revealed why he believed Roger Federer to be the "Messi of tennis," drawing a comparison with Lionel Messi.
Regarding his comment on Roger, Alcaraz said, "Yes, Federer is the Messi of tennis because of how easy he is to play," He also showered praise on Messi and his victory in the 2022 FIFA World Cup. While talking about the Argentinian, he also added,  "Messi was the superhero in the World Cup and practically put himself in the entire country so that Argentina would consecrate itself in Qatar."
The teenage sensation went on to praise both Federer and Rafael Nadal, his childhood idol. He described how absorbed he used to be in Roger's games as well as lauded Rafa for being the face of Spanish tennis. With reference to Federer, he added, "I loved his tennis. I loved watching him play. I was watching his highlights all day, watching matches."
Alcaraz also appreciated Nadal's mentality and gameplay, his work ethic, and the impact he had on tennis. "He was my childhood idol and he is the idol of all Spanish fans of tennis and sports in general because of his career, his charisma, his work, his mentality"
Also read: "I have done some research," Arina Rodionova pokes fun at Novak Djokovic's hamstring injury after suffering a similar fate
Carlos Alcaraz to make his comeback at the Argentina Open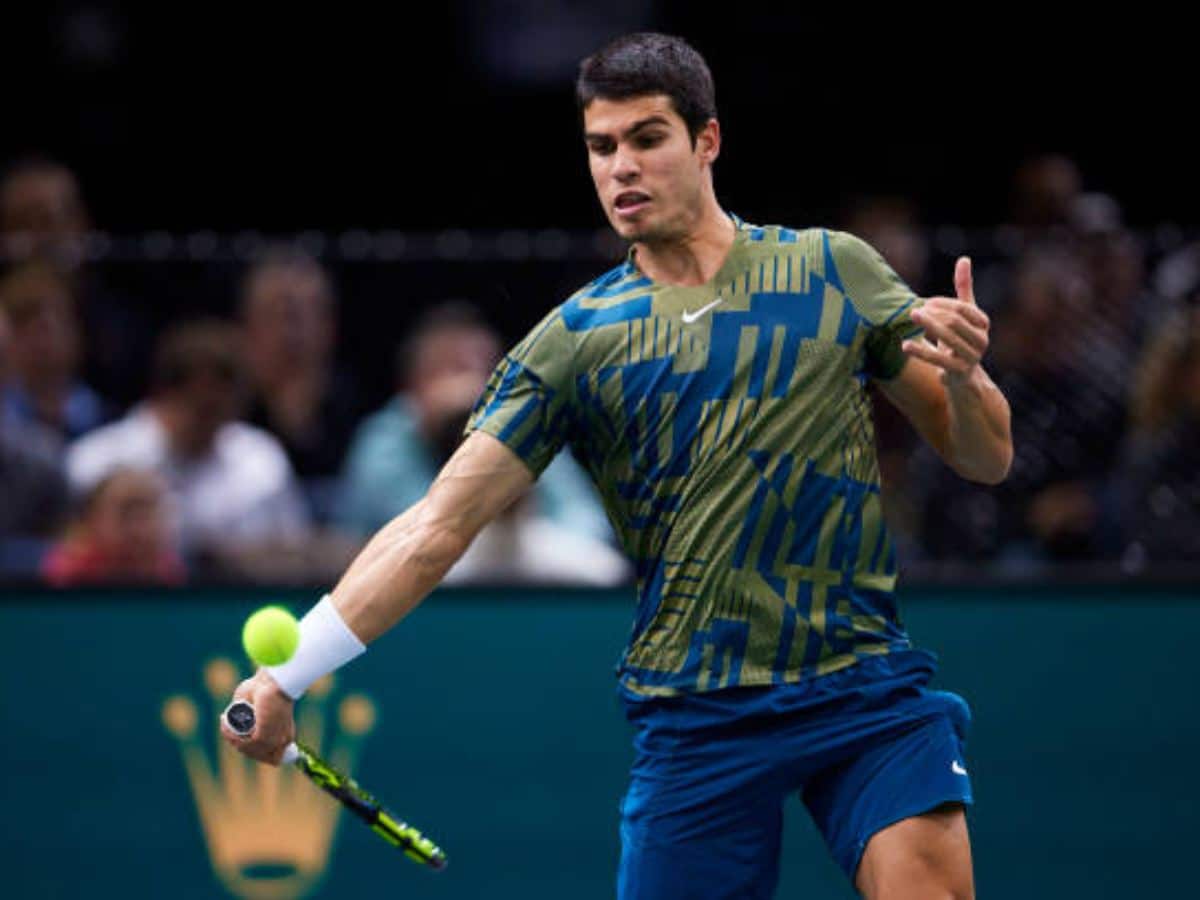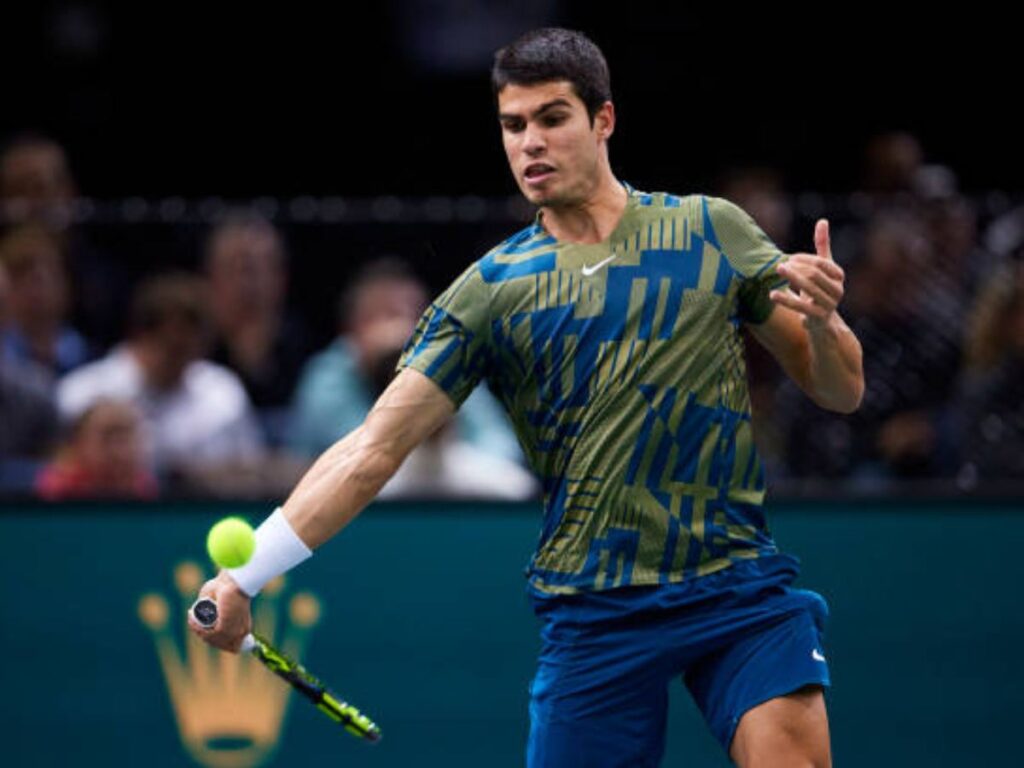 Since suffering from an abdominal injury during the Paris Masters last year, Alcaraz has not played a match in 100 days. Following the injury, he also sat out of the 2022 ATP Finals in Turin. His situation was further aggravated after he injured his right leg during a practice session. As a result, he pulled out of the 2023 Australian Open.
Alcaraz is making his comeback after an extended break. The player is set to play in Buenos Aires at the Argentina Open. The world no. 2 will be playing in the round of 16 on Wednesday. He is the top-seeded player and will either be facing Fabio Fognini or Laslo Djere. Carlos is then due to head to Rio to defend his title.
In case you missed it:
"I know where I want to get to," Carlos Alcaraz sets his new target as he prepares for his season debut
Stefanos Tsitsipas readily welcomes Roland Garros and Wimbledon's decision to allow on-court coaching during match