In a stunning performance of top-tier tennis, Carlos Alcaraz concluded the Indian Wells fortnight by defeating Daniil Medvedev 6-3, 6-2 in just 70 minutes. With the curtains closed and the atmosphere cooled by an overcast day, the Spanish player showcased his exceptional skills and versatility, delivering an outstanding performance to secure his eighth ATP title.
This win also guarantees Alcaraz's return to the No.1 spot in the ATP rankings, which will be released on Monday morning. At the same time, Rafael Nadal's ranking dropped out of the top 10 for the first time in 18 years. Throughout the match, the focus was entirely on Alcaraz, who produced an impressive display of tennis. He struck 19 winners while committing just 10 unforced errors.
The entire men's finals lasted a minute less than the first set of the women's finals. Such has been the dominance of the top seed. He expertly utilized a blend of raw power, as well as an assortment of serve-and-volley and drop shots to keep Medvedev guessing and unable to settle into a rhythm. Talking about his performance, Alcaraz said, "Honestly, I didn't expect that. I expect a match, toughest match. But, yeah, I played perfect, let's say."
He later said, "I'd say before that against Daniil you have to play your best, and tactic at your best level, as well. Against him is always a tactic match, and I did perfect today. That's why it looks easy, but it wasn't. Well, I try to show that, but honestly, I was nervous. But this is something that I talk with my team, you know, to show the opponent that I'm relaxed, that I'm enjoying the final. But of course is normal to have nerves and you have to handle that, you know."
Related: Elena Rybakina conquers Aryna Sabalenka in Indian Wells battle to win maiden WTA 1000 title
Daniil Medvedev lauds Carlos Alcaraz after losing the finals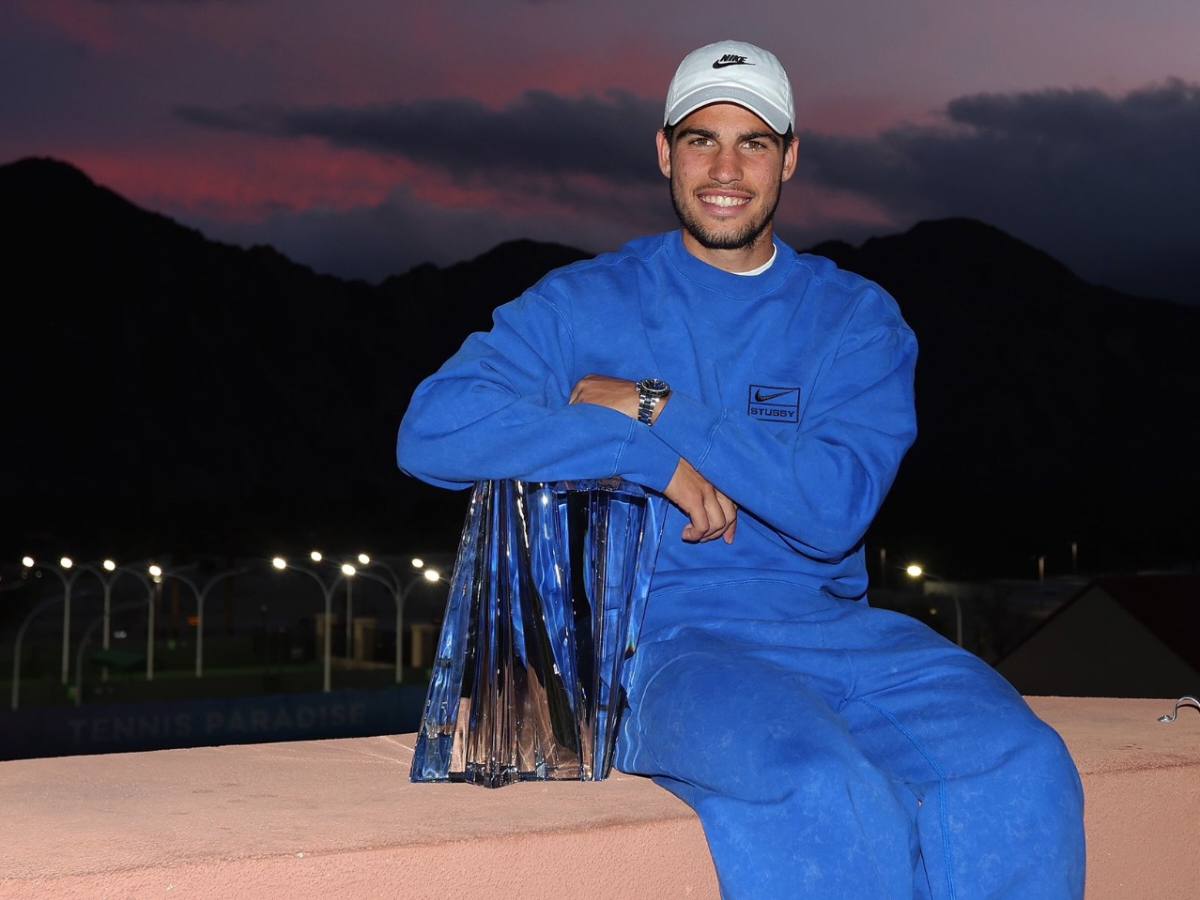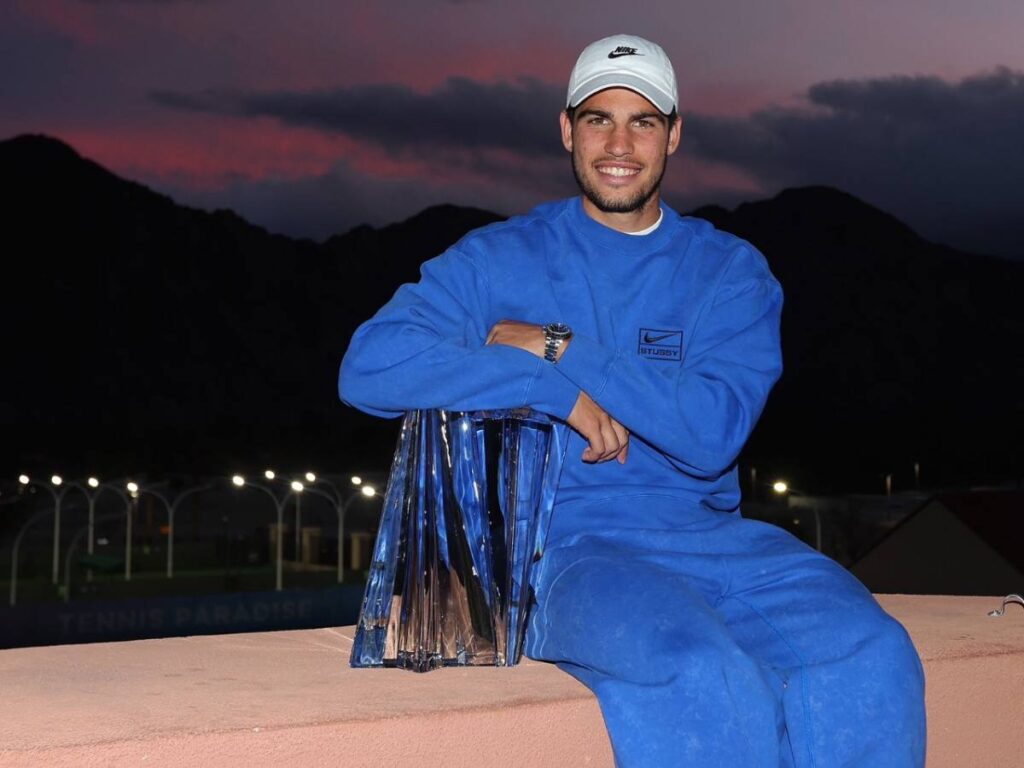 Coming into the finals, Daniil Medvedev was on a 19-match winning streak. But that wasn't enough to stop the top seed from defeating him. Many expected Alcaraz to win but also thought that Medvedev would not give it easily. However, just like his other matches in the tournament, the Spaniard won the finals without losing a set.
Talking about the 19-year-old's performance, Medvedev said, "I would like to congratulate Carlos. You already have amazing achievements in your career, and I'm sure many more to come. Today's one more, winning Indian Wells – I also dream of it, so maybe next time." Sunday's loss was tough for Medvedev, as he was also vying for his first-ever Indian Wells final, just like Alcaraz.
Alcaraz, the sole teenager to have held the ATP's No.1 ranking, has a promising future ahead. He has now secured his third Masters 1000 title and has also become the ninth and youngest male player to win the revered Indian Wells-Miami Sunshine Double, cementing his place as a rising star in the world of tennis.
Continue Reading:
"The biggest goal is of course to be No. 1," Elena Rybakina eyes on the top of WTA charts after winning the Indian Wells Open
"We miss him on the Tour," Carlos Alcaraz waiting for a Novak Djokovic clash after reclaiming the World No 1 rank