US Open champion and youngest World No.1 in history, Carlos Alcaraz says it is unbelievable to have achieved what he has in the recent past but sometimes he still thinks he is the same kid he was prior to the victory at Flushing Meadows.
"I haven't had too much time to understand what I achieved at US Open. Yeah, honestly, I feel normal. I feel like I'm the same kid, the same guy. Of course, it's great to achieve what I achieved at the US Open and [becoming] No. 1 in the world, but I feel the same. It's the tennis world – week after week, tournament after tournament. You have to keep focused on your goals and training," Alcaraz told the ATP.
Alcaraz and 22-time Grand Slam champ Rafael Nadal currently occupy the 1st and 2nd place in the ATP World Tour rankings, a feat that was last achieved by players from the same country only back in August 2000, by USA's Pete Sampras and Andre Agassi. Alcaraz has always been in the shadows of Nadal but even now, there is mutual respect between the two.
In a popular tennis picture of all-time, a child-like young Alcaraz can be seen posing with Nadal like a fanboy. "It means a lot to be part of the Spanish history. For me, to have two players at the top, is crazy," Alcaraz said.
Also Read: Novak Djokovic expresses how he "misses tennis" amidst countless bans due to his vaccination status after his maiden win in Tel Aviv
Carlos Alcaraz and Casper Ruud both lose at Astana and Tokyo respectively, opportunity for Rafael Nadal
In other latest news, both Alcaraz and Casper Ruud, the two finalists at the US Open, who had gained the World No.1 and 2 positions after the achievement, have lost their first round matches to lucky loser David Goffin and Spain's Jaume Munar at the Astana and Tokyo ATP 500 events respectively.
Ruud had earlier also lost in the ATP 250 Seoul quarterfinals to eventual winner Yoshihito Nishioka, which led to him losing the No.2 position in the rankings, with Nadal taking over.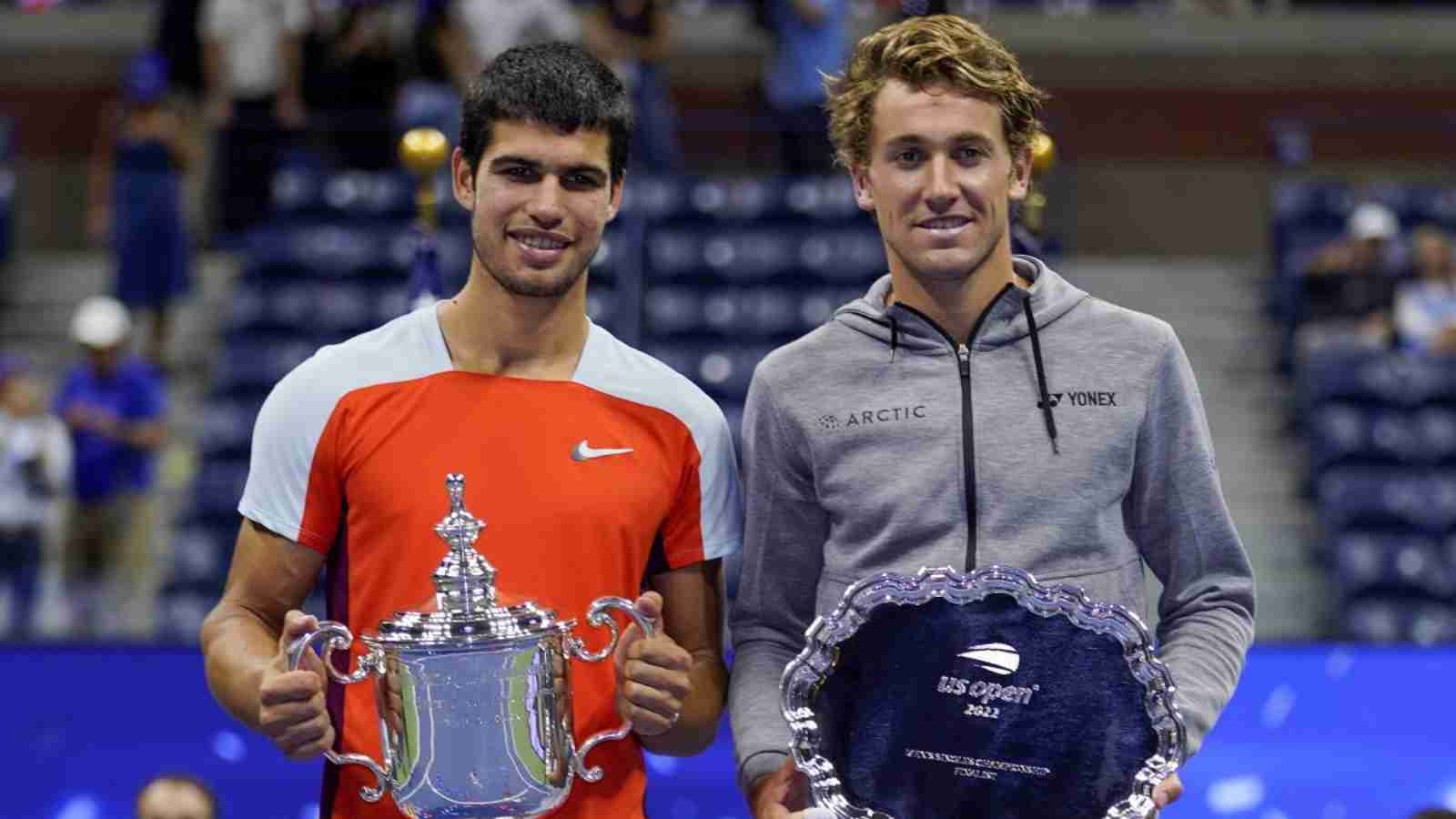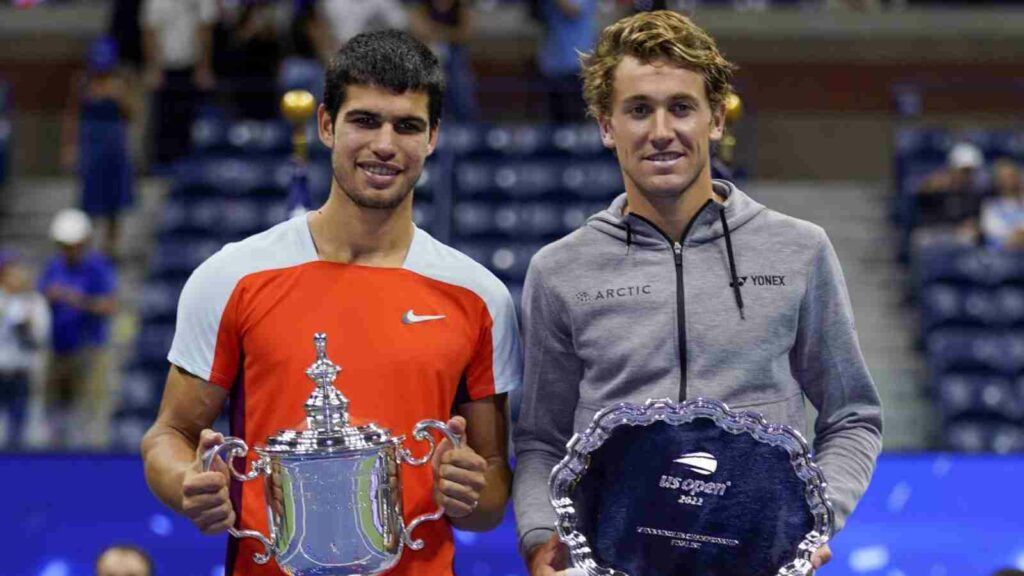 Nadal is currently less than 1000 points behind Alcaraz in the live rankings with the Paris Masters and ATP Finals both offering lucrative ranking points at stake.
If Nadal can win at the hard courts in Paris, he can really bridge the gap as he did not even play the tournament last year while Alcaraz reached the third round, and will be defending points.
Both Nadal and Alcaraz, however, did not compete in the ATP Finals marquee event last year, with Alcaraz not even qualified for the tournament, having only recently reached the Top 8, after which he monumentally climbed to World No.1 post winning the US Open.
Also Read: Paula Badosa slams press for objectifying female tennis players, forgiving men for their mistakes
Also Read: Bernard Tomic fires warning shots at 'Nicky boy' after Nick Kyrgios refused to play against him recently