Carlos Alcaraz's participation in the forthcoming Asian swing of the tennis calendar is going to be dicey. The Spaniard sustained several injuries during his recent campaign in the United States. Alcaraz, who was hoping to rebound after losing in the semi-finals of the US Open to Daniil Medvedev, is now faced with the difficult option of whether to compete in the Beijing and Shanghai tournaments.
The 20-year-old's recurring issues with slight leg and wrist injury has cast doubt on his long-term fitness and ability to sustain consistency on the ATP Tour. These injuries are thought to have been aggravated by his hard struggle with Medvedev at the US Open.
Recently he withdrew from the Davis Cup which stunned and disappointed his fans. This adds to the growing uncertainty around his immediate future in the sport. Although many interpret this move as a willingness to prioritize his physical well-being and rehabilitation.
Alcaraz has endured numerous challenges since his stunning victory at Wimbledon earlier this year. His losses to top-ranked players including Novak Djokovic in the Cincinnati final and Tommy Paul in the Rogers Cup have tarnished his formerly pristine reputation. These losses, combined with his fitness difficulties, have raised concerns about his ability to maintain consistency. Especially when the pressure is high.
Injuries have plagued Alcaraz all year, forcing him to withdraw from a number of prominent tournaments, including the Australian Open 2023 and numerous Masters events. His semi-final loss to Djokovic at the French Open adds to the difficulties he has had in sustaining his peak form.
Also Read: Rafael Nadal's son has already picked up the tennis racket discloses the 22-time Grand Slam winner
Novak Djokovic defends Carlos Alcaraz's decision to skip Davis Cup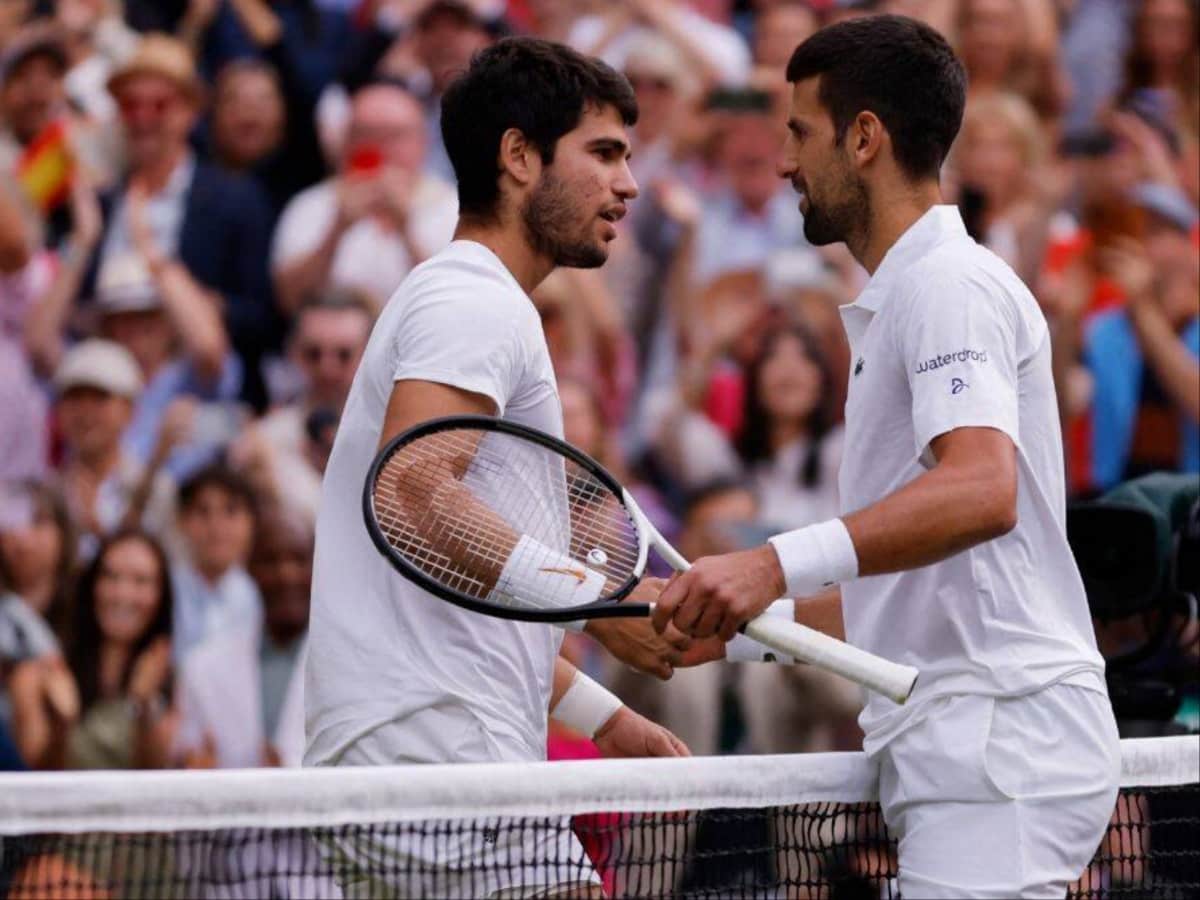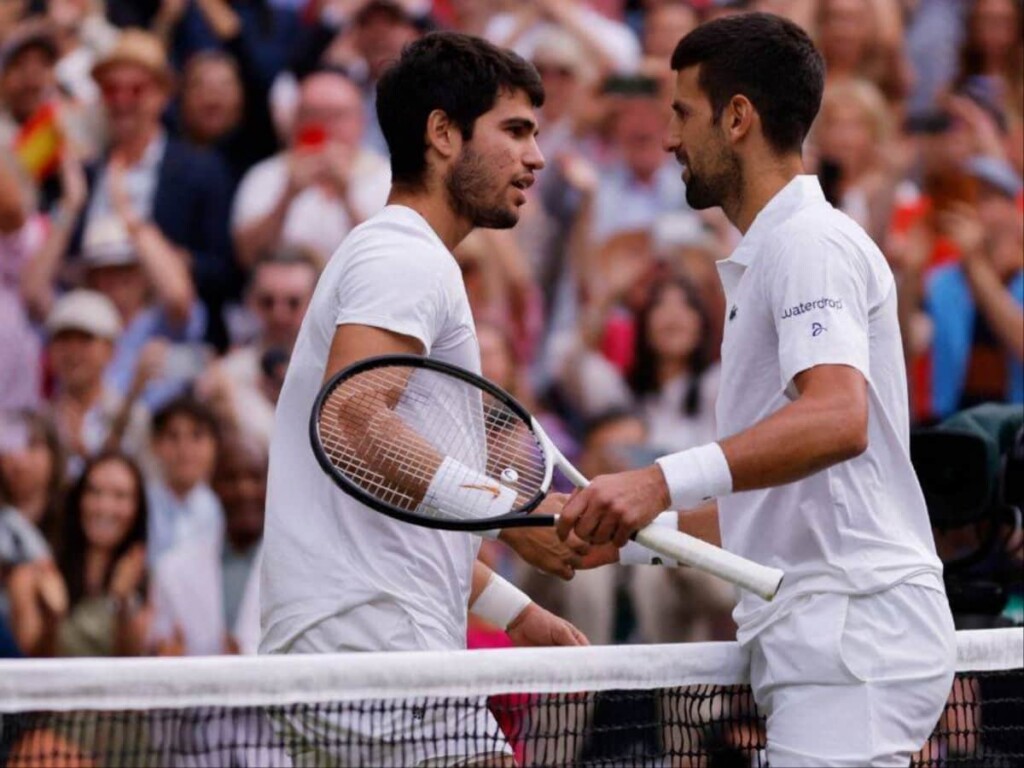 Novak Djokovic has spoken out in favor of Alcaraz, following criticism of the latter's decision to abandon the Davis Cup. He received backlash when Spain faced an early exit. Djokovic, who is now playing Serbia in this year's Davis Cup, expressed sympathy for Alcaraz's plight. He emphasized the physical and mental toll that a rigorous tennis schedule can impose on players.
In answer to inquiries about his personal experiences, Djokovic, 36, said, "I also haven't played the whole 20 years of my career for Serbia. It's normal seeing years where you play a lot of individual events where you feel tired, you feel a lot of things about your career. Also, your private life. It's normal skipping a competition."
Djokovic's perspective provides light on the difficulties experienced by top-tier players, who frequently struggle with a tight schedule and the need to balance professional and personal commitments.
In case you missed it: