Carlos Alcaraz has booked his semi-final meeting with Novak Djokovic at the French Open. The Spaniard defeated Stefanos Tsitsipas in the quarterfinals of the tournament. Toni Nadal, the Spanish tennis coach, compared the early success of Alacarz to that of Roger Federer.
The World No. 1 claimed his first title of the season at the Argentina Open. Following the victorious triumph, the Spaniard lifted the trophy of the Indian Wells Masters after defeating Daniil Medvedev in straight sets. With the beginning of clay tours, Alcaraz started his clay campaign with the Barcelona Open title. He also reached the final of the Madrid Open and won the accolade by defeating Jan-Lennard Struff in a three-set match.
In the Roland Garros, the 20-year-old has showcased outstanding performances so far. After exiting the championship in the quarter-finals last year, Alcaraz will be playing in the first semi-finals of the major.
With a career record of four ATP Masters 1000 titles and the US Open accolade, the Spaniard is definitely a rising star in the tennis arena. While writing for EL PAIS, Toni Nadal extended his praise for the World No.1. He measured Alcaraz's success to that of Roger Federer between 2003 and 2004, where the Swiss player displayed unbreakable invincibility in the tennis arena.
Alcaraz faced a round of 32 defeat at the hands of Fabian Marozsan in the Italian Open.
Also read: Venus and Serena Williams become the first team owners in Tiger Woods and Rory Mcllroy's TGL
Carlos Alcaraz gets compared to his compatriot Rafael Nadal by Novak Djokovic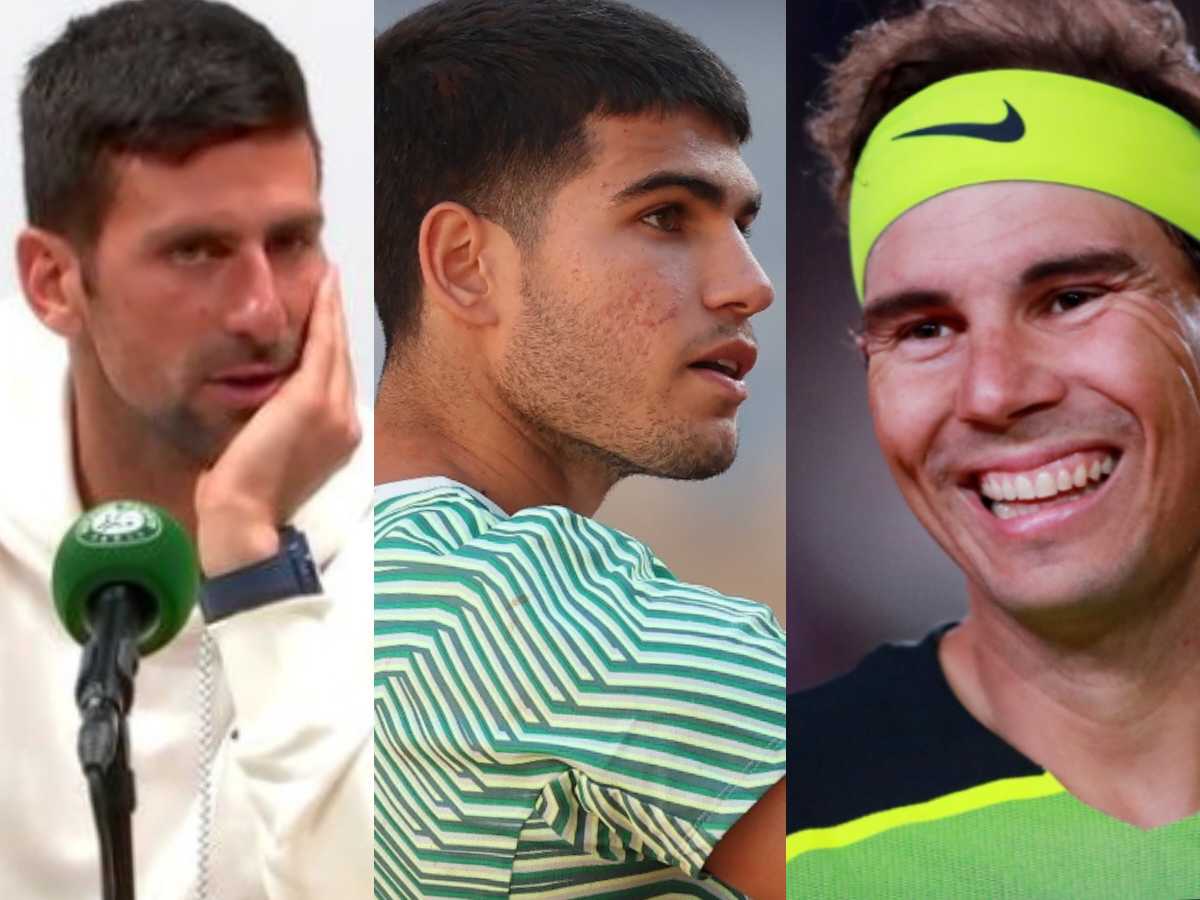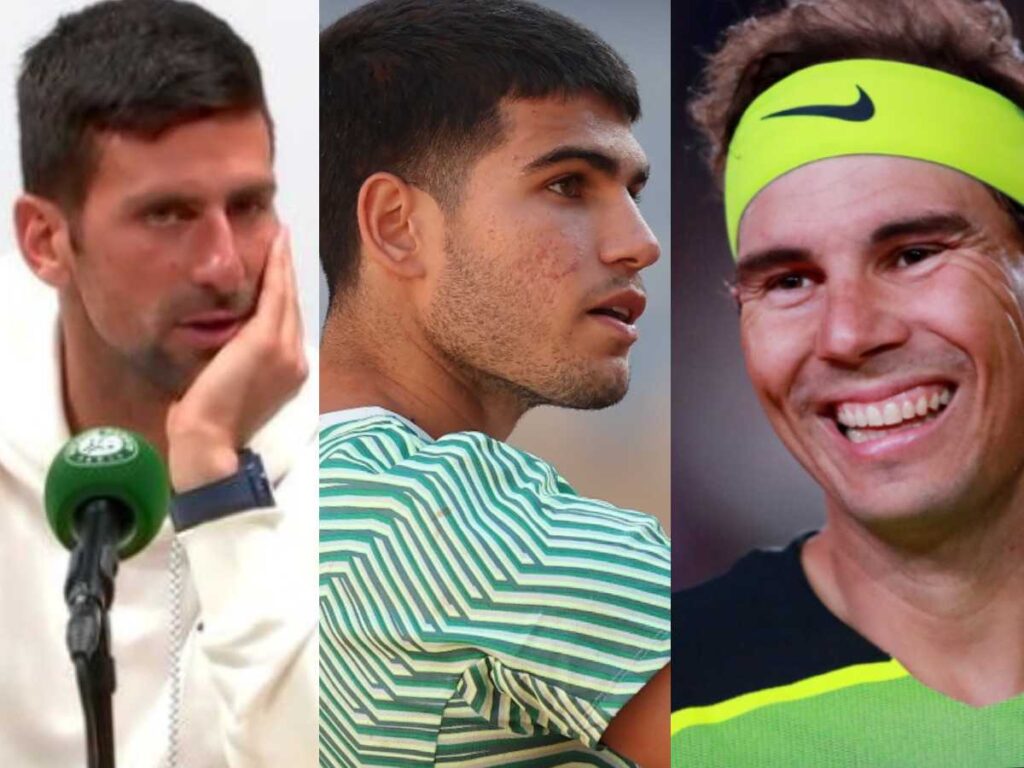 Carlos Alcaraz is aiming to win his second Grand Slam title at the Roland Garros, after missing the Australian Open due to injury. The Spaniard is expected to deliver his best tennis in his semi-final meeting with Novak Djokovic. Both players will be clashing for the second time in their careers. In their first meeting at the semi-finals of the 2022 Madrid Open, the 20-year-old had a victorious triumph over the Serbian player.
While addressing the media question on Alcaraz, the World No.3 said that the Spaniard brings immense intensity to the court which reminds him of his compatriot, Rafael Nadal. Djokovic also said that the 20-year-old has worked very hard for success and is a complete player at such a young age.
"Well, he carries himself very well. No doubt very nice guy on and off the court. Brings a lot of intensity on the court. Reminds me of someone (Rafa Nadal) from his country that plays with a left hand (smiling). He deserves his success, no doubt. He's working hard, and he very complete player already and only age 20 – 19, 20?," he said.
Alcaraz was earlier spotted having dinner with the Serbian player at the Siena restaurant in Paris.
In case you missed it: