Danish Player Caroline Wozniacki posted a story of both her kids enjoying a parade session. Wozniacki is a mother of 2 children Olivia Wozniacki and Lee James Wozniacki Lee. Both her kids looked really fascinated and mesmerized looking at the parade session in the story shared by their mother on Instagram.
She posted 2 stories on her social media profile. The first one showed her children in awe of the parade march while the second one is a cute picture of her daughter, Olivia happily holding the American Flag and posing for the camera. In her story, she mentioned, "Both kiddos were mesmerized."
Caroline Wozniacki tied the knot with NBA star David Lee in the year 2019. Their first child, Olivia Wozniacki Lee was born on 11th June 2021 and their son, James Wozniacki Lee was born on 24th October 2022. The 2018 Australian Open Champion is very close to her kids as visible from her interviews and social media posts.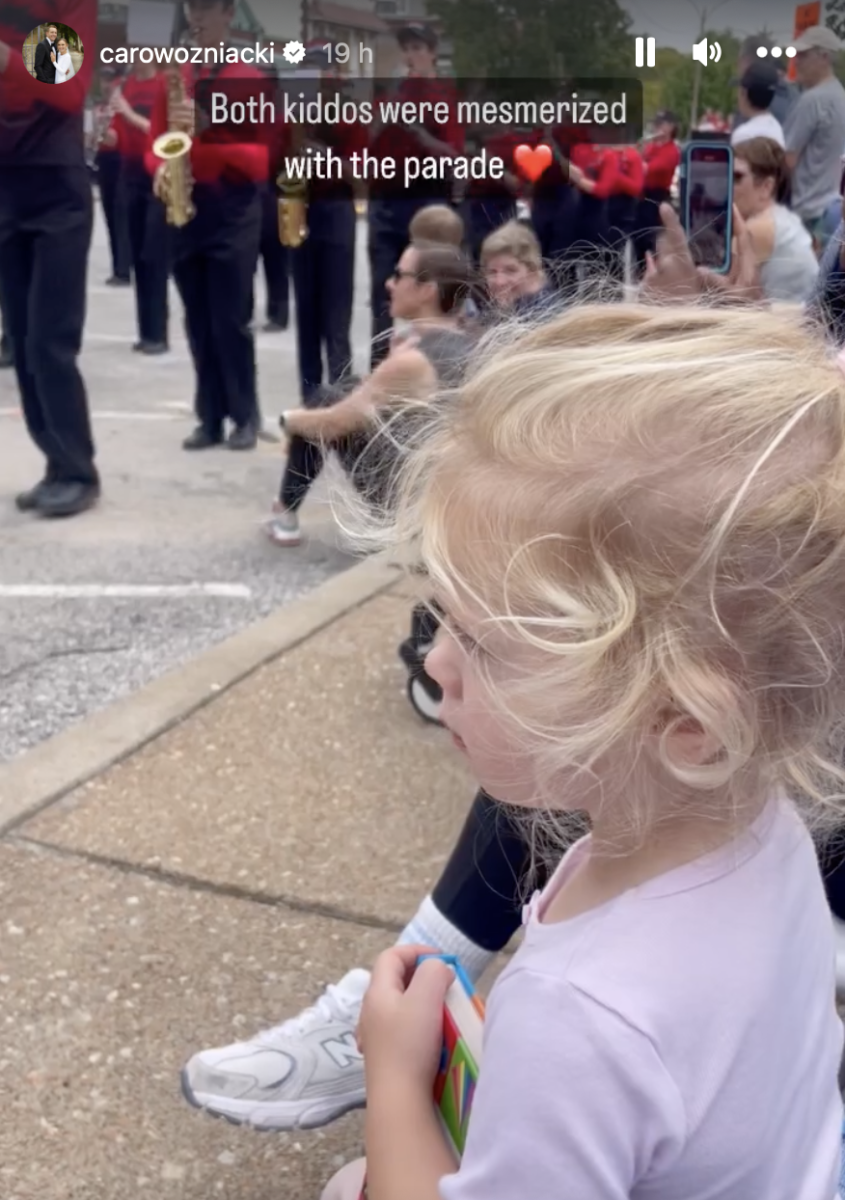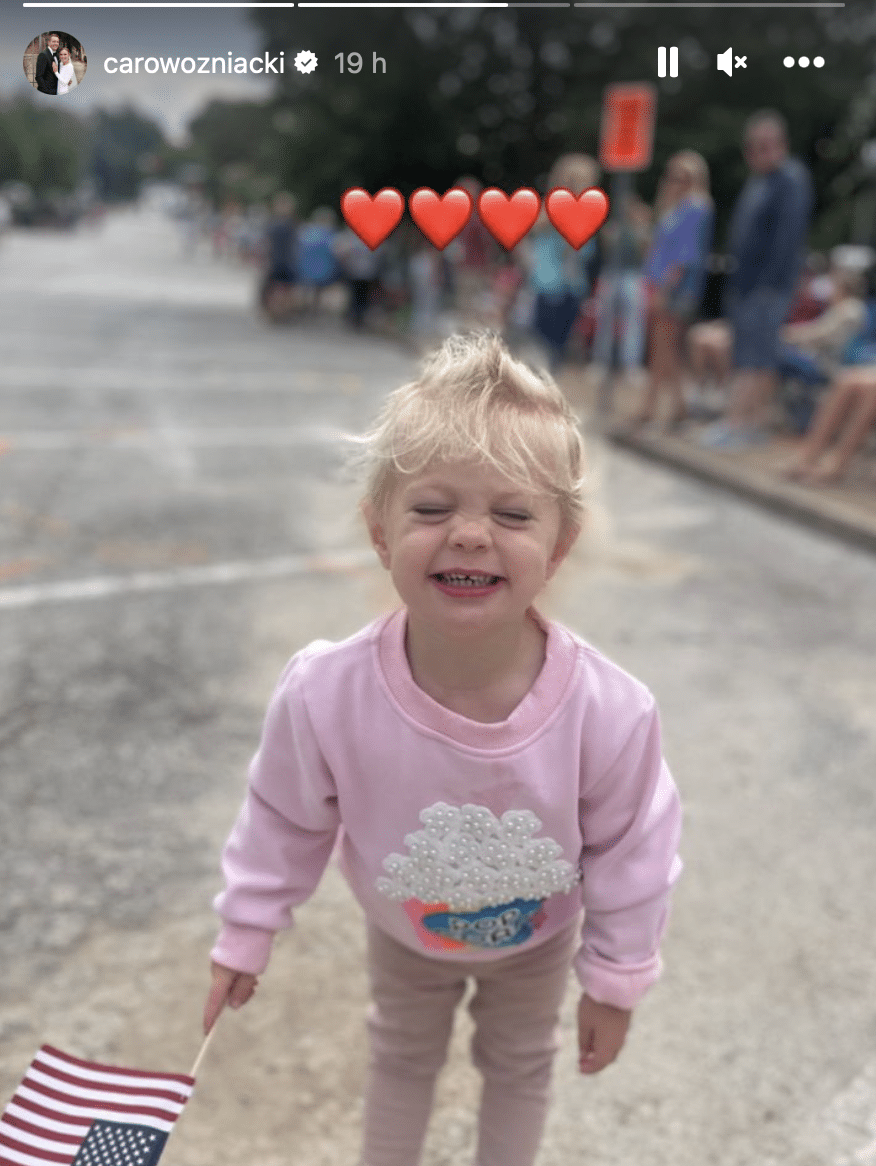 Wozniacki was the first Danish player to win a Grand Slam Title following her 2018 Australian Open win against Simona Halep in a 3-set thriller. She is only the ninth woman to win the Open with a match point down. She also returned to tennis this year competing in the US Open, losing to the Champion Coco Gauff in the fourth round.
Also Read: "Same girl same," Legendary sprinter Allyson Felix can relate to Serena Williams' changed workout environment
Wozniacki announced her comeback to tennis
Caroline was about to play her last match at the 2020 Australian Open, however, the Danish lost in the 3rd round against Tunisian Ons Jabeur and a farewell match was supposed to be held for her which was delayed by Covid. She announced that she would return to the Tour and entered the US Open 2023 as a wild card entry. She had a promising run up to the 4th round of the Tournament where she lost to the 2023 US Open Champion, Coco Gauff.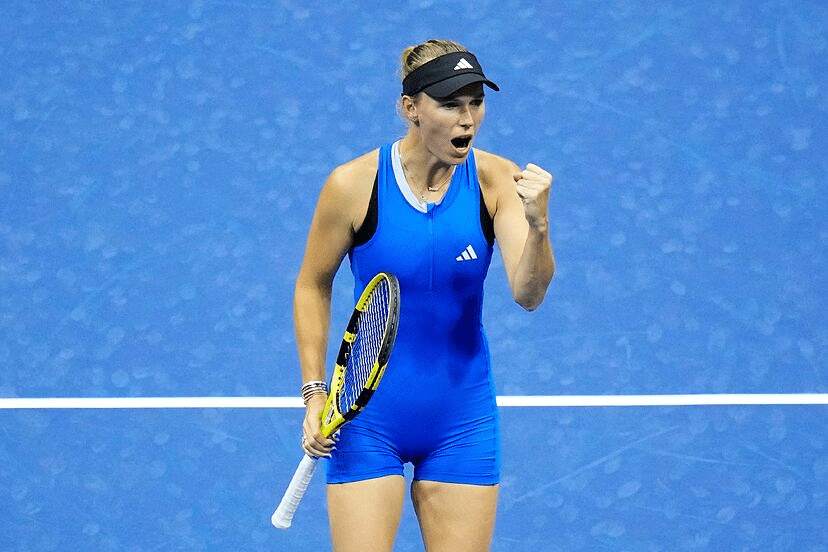 Caroline later stated that she would not be playing any other Tournaments this year. She most probably will focus on the Australian Open 2024. Making a comeback after pregnancy and raising 2 young kids is definitely not an easy task but Caroline has the right spirit and attitude to work towards her goal.
In case you missed it:
Taylor Fritz's girlfriend Morgan Riddle was named 'the most famous woman in men's tennis
"Coolest photo I have ever seen," Victoria Azarenka left in awe as Andrey Rublev poses with 'lightning bolt' following UTS Frankfurt triumph