World No.7 Coco Gauff believes that her second-round opponent Emma Raducanu will have more pressure on her shoulders as the two youngsters prepare to face each other at the 2023 Australian Open. Gauff said that Raducanu's emergence in a country where tennis stars are rare had seen more expectations piled up on her.
Coco Gauff is drawn against the British No.1 after winning her first-round match in Melbourne. Speaking ahead of that match, Gauff said winning the Grand Slam at a young age must have laid immense pressure on Raducanu's shoulders. She said being from Great Britain, where Grand Slam winners are a rare breed was even more to handle for the star. "Obviously she's gone through a lot of pressure, bursting onto the scene. I feel like probably more than I have experienced coming to win a Slam.Especially being from the U.K., the first British person to do something in a long time, probably is a lot more pressure than what I'm used to being an American," Gauff said.
Emma Raducanu burst into the world's consciousness when she won the 2021 US Open championship. The then 18-year-old became the first Briton in 45 years to win a Slam by doing so. The fact that she won being a qualifier and without dropping a set was incredible. The feat convinced the British media and public that they were looking at the next big thing out of the country. A flurry of media engagements followed, but Raducanu could not hit those heights again in an injury-ravaged 2022. The media immediately changed their attitudes and criticized Raducanu.
Coco Gauff herself broke out in Raducanu's home country. She rose when she beat Venus Williams at the 2019 Wimbledon in the first round as a 15-year-old. She continued to entertain crowds and stun fans as she reached the fourth round of the Slam. Since then, she has been slowly and steadily improving. But this has not stopped people from mentioning her in the same breath as the Williams sisters and other great American players. The pressure which comes with such billing is apparent.
The two prodigies meeting will be a significant moment in tennis. Many will be convinced that they will be witnessing the first match of a great rivalry. Some will also be skeptical and see it as two failed talents competing against each other. Whatever the result, fans are promised a brilliant spectacle and story this early in the Australian Open.
Related: Olivia Gadecki reveals 'Mentor' Ash Barty's message on first round win at the 2023 Australian Open
Coco Gauff wins first round of Australian Open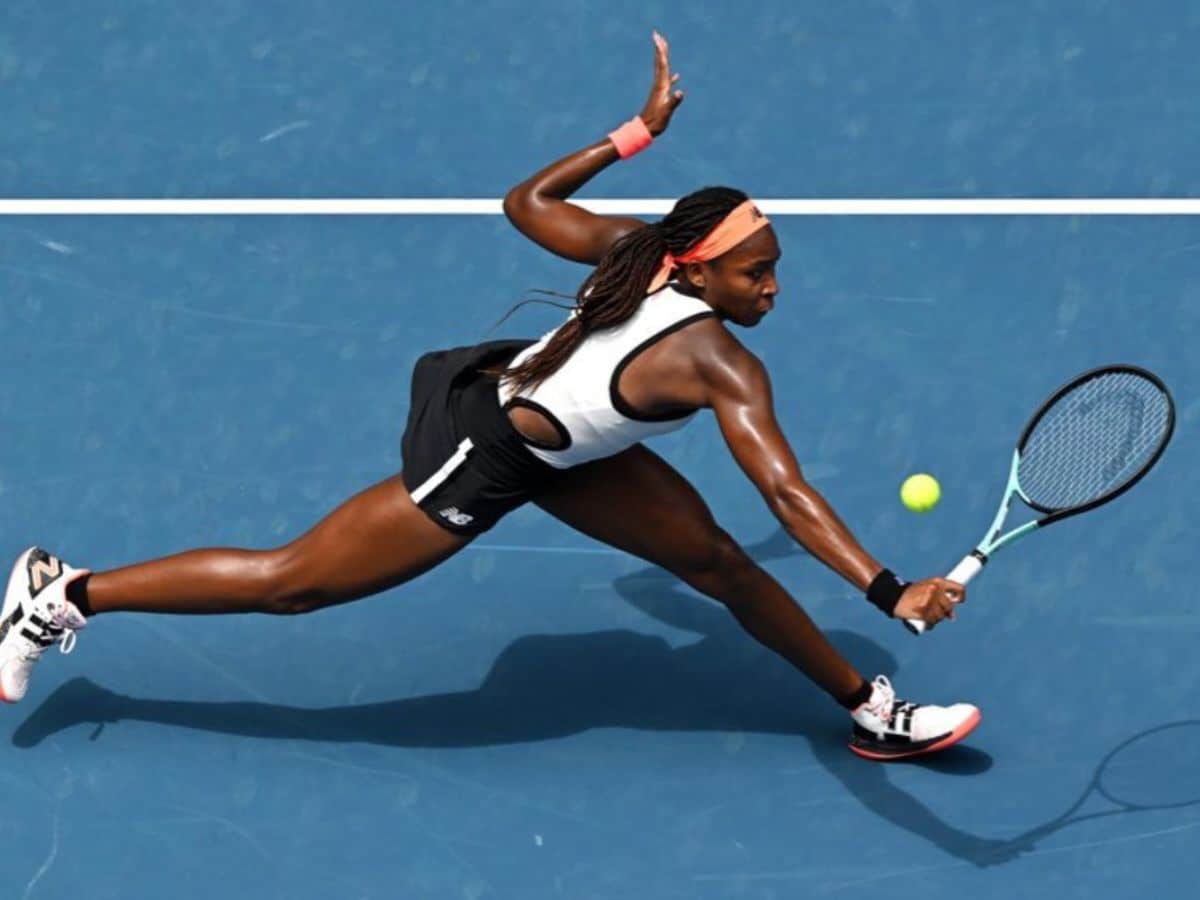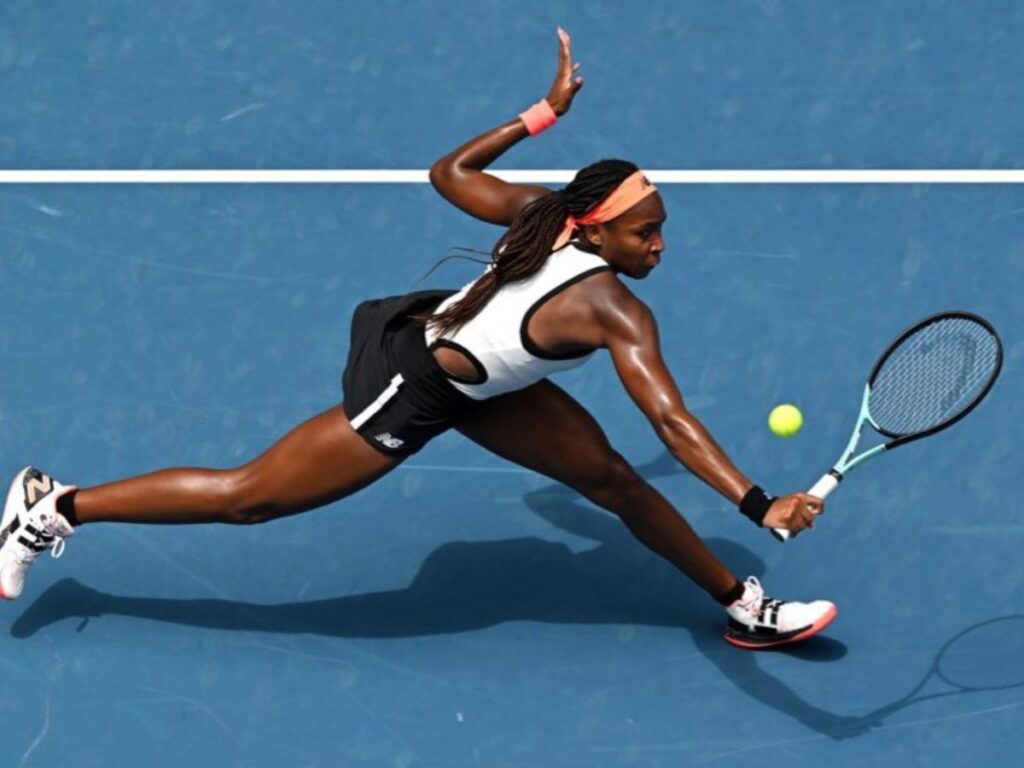 Gauff continued her brilliant start to 2023 with a 6-1,6-4 victory over Katerina Siniakova. The first-round win was a showcase of all of Gauff's strengths.
Playing at the Rod Laver Arena, Gauff wasted no time, playing brilliantly out of the blocks. She secured the first set within a quickfire 22 minutes. She lost just one game that set. Gauff had to work harder in the second set, coming back from a 4-2 to win the game in her seventh match point.
Seventh seed at the Australian Open, Gauff will be looking for a strong performance in Melbourne. The 18-year-old has already won the ASB Classic in Auckland and fancies her chances at the first Slam of the year.
Incase you missed it:
Rafael Nadal sweats his way past Jack Draper at Australian Open Round 1
Serena Williams' father Richard Williams finally breaks his silence on Will Smith slapping Chris Rock