Carlos Alcaraz, the 19-year-old Spaniard wrote history with his US Open triumph, where he beat Norwegian international Casper Ruud in the penultimate match of the tournament. Alcaraz achieved the world number 1 rank in the ATP raFansnkings following his title win at the US Open.
At just 19 years of age, Alcaraz became the youngest men's player in the history of tennis to achieve pole position in the rankings. The Spanish professional has well established himself among the world's elite as he keeps on displaying exceptional performances on the court and that too against the best of the best.
Also Read: "No entry without vaccination" When the Queen dismissed Novak Djokovic's father's special request to allow the Serbian to enter the Australian borders
Fans outrage at the US Open as it names Carlos Alcaraz the youngest ever world number 1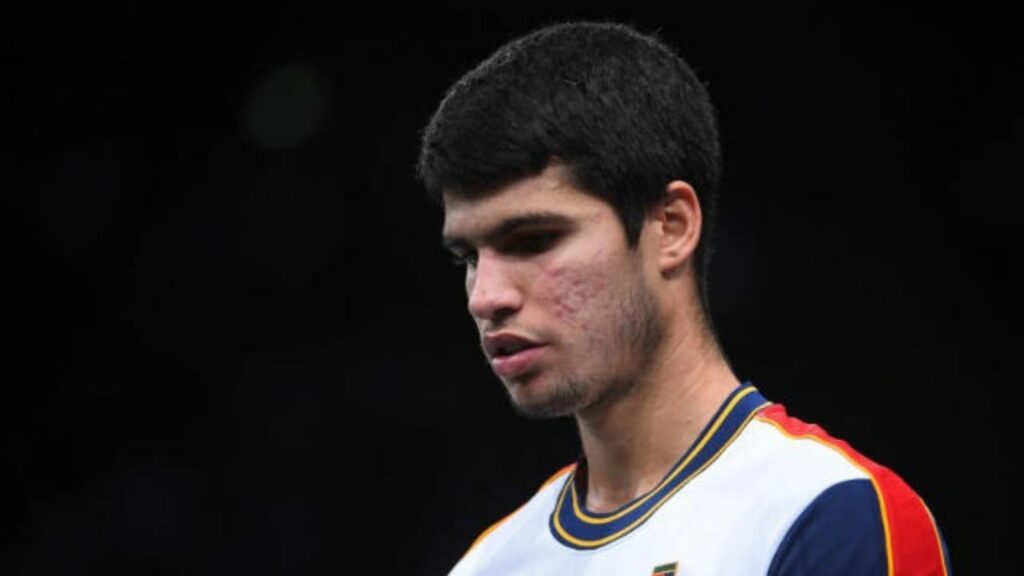 Following Carlos Alcaraz's US Open triumph, the Spaniard became the youngest player in men's tennis history to become world number 1. But the US Open recently came under a lot of heat as they named Alcaraz the youngest ever player to achieve the pole position in the ranks, fans took to Twitter to blast the organization for ignoring the women's game when naming Alcaraz as the youngest world number 1.
One fan wrote, "The phrasing of "youngest tennis player ever to be number 1 in the world" feels like they've gone out of their way to ignore that women exist."
Fans called out the US Open for the error in the stat as the likes of Maria Sharapova, Monica Seles, Tracy Austin, and Steffi Graf all clinched the world number 1 spot at a younger age than Carlos Alcaraz.
Former Swiss professional and tennis legend Martina Hingis holds the record of the youngest player in tennis history to achieve the world number 1 rank as she clinched the top spot back in 1997 when she was just 16 years old. So to say that Alcaraz is the youngest player in history to clinch the top spot is inaccurate. Many pointed out this flaw in the post shared by the US Open on Twitter.
Also Read: "WTA more like WTF" Tennis Twitter blasts the WTA as they announce their return to China despite controversies regarding Peng Shuai
Also Read: "If you don't have the magic potion, it's difficult to win," Yannick Noah accused Rafael Nadal of doping for 'miracle healing'