Emma Raducanu has probably seen quite a lot of Tour life in the last 18 months. Having come into the limelight following her surprise 4th round run at the 2021 Wimbledon ranked outside Top-300, she became a household name after winning the 2021 US Open.
Raducanu became the first player in the Open Era to win a Grand Slam singles title as a qualifier after defeating Leylah Fernandez in the finals in New York. To top it off, she did not lose a single set in either the qualifiers or the main draw matches. Ranked 150th in the world, she jumped 127 places to become the World No. 23 after the Grand Slam win.
Rising to global stardom at the age of 19, Raducanu's personal life took a massive hit as people recognized her everywhere. Amidst this, she was brought in by big brands as their ambassador and life hasn't been the same for the Briton who is constantly shuffling herself between training and other commitments while battling the dip in form as well as she failed to reach a single final during the 2022 season that was filled with injuries.
"I've never gone out. I've never done any normal teenage things. Between training and the travel, [the lifestyle] takes some getting used to. But I like to be on my own and it's always about the bigger picture. In my career, I've done pretty well compared to most teenagers. Hopefully, I'll be playing throughout my 20s and into my 30s – I'm looking forward to putting in a good shift.
"It could look like it's all going down, down, down and just not getting any better. But it can all change so fast. Just one match can have a big influence on your confidence and the momentum comes – you feel like you can't lose," said Raducanu speaking with Grazia Magazine.
Also Read: Iga Swiatek's coach discusses the poor physicality and technical flaws of all players on the WTA Tour
Emma Raducanu recently received her MBE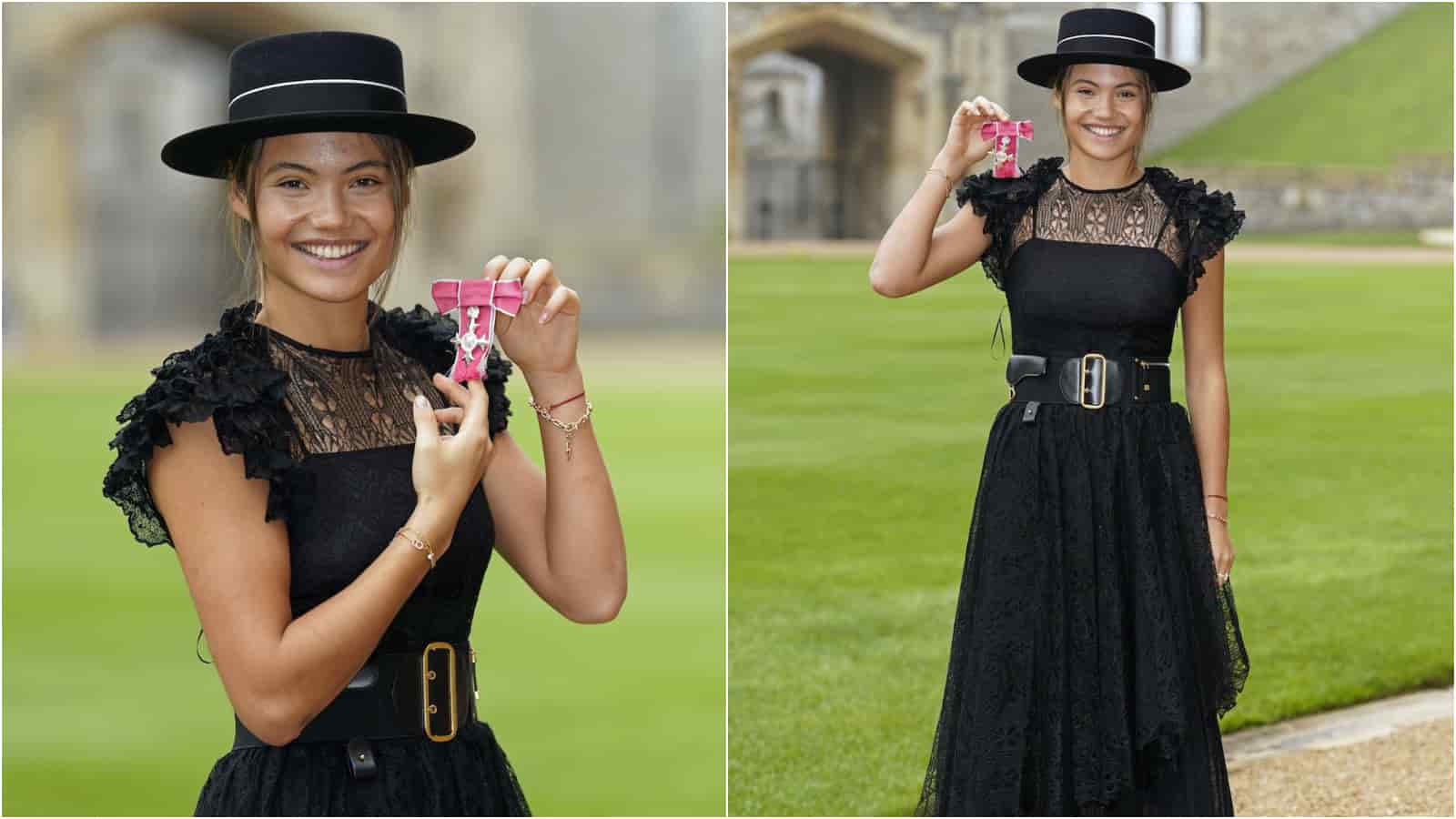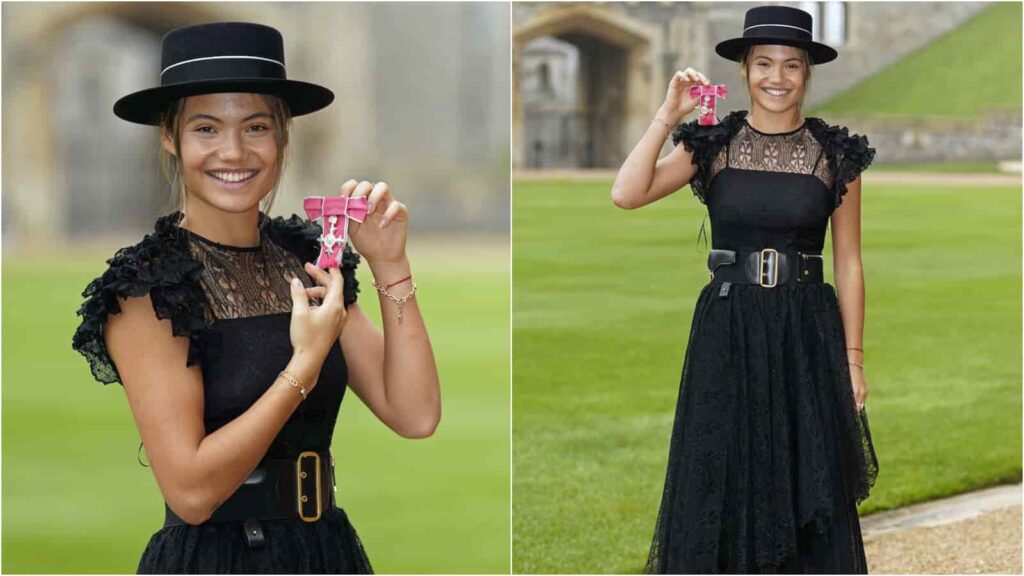 The success at the US Open made Raducanu a recipient of the award MBE. Member of British Empire (MBE) is presented to citizens by the British Monarch for their services to their respective fields and Raducanu's name was picked in the New Year Honor List.
She received the award at Windsor Castle from King Charles III officially becoming one of the youngest-ever winners of the honor. She later took to her Twitter handle to post the photo of the ceremony captioning it, "a great honour receiving an MBE from his majesty the King today."
Also Read: Rafael Nadal and Roger Federer to tour together hints the Spaniard to fans in Colombia teasing at a 'Fedal' reunion
Also Read: Serena Williams opens up about the perils of being no.1 in the world, said 'being in a relationship was hard' because she was used to being alone, in recent interview