According to Chris Evert, a thrilling encounter is in store between Emma Raducanu and Bianca Andreescu during the opening round of the Miami Open on Wednesday. Evert believes that both players possess exceptional abilities, having clinched the US Open as teenagers. As an 18-time Grand Slam singles champion, Evert also shared her perspective on Raducanu's strengths and potential prospects at the young age of 20.
Both players have faced several injuries since their victories in New York, but Raducanu has been impacted more than her Canadian counterpart. Following her historic achievement at the US Open in 2021, the British player has only managed to reach the quarterfinals or higher in four tournaments.
On this occasion, Evert spoke to Eurosport's Arnold Montgault and said, "When I saw that line-up and that Emma had to play Andreescu, I was like, 'oh, that's going to be fireworks'. These are two players that have tremendous potential. They have won majors, are playing in the first round, are trying to get their game back – trying to get there not only physically, but trying to get that confidence, that champion mentality back and trying to get their game to where they had it when they won majors."
She later continued and said, "It's great for the spectators. It's a big draw. It's going to be an exciting match. I know I'll be there to watch it, but it's a shame for them because they need some easier draws to get matches to regain that confidence. I think this says a lot about women's tennis, how deep the fields are and how many really good players there are out there."
Related: WATCH: Camila Giorgi throws her racket across the court after losing a crucial point in tiebreaker against Kaia Kanepi in Miami
Emma Raducanu vs Bianca Andreescu: Preview and Prediction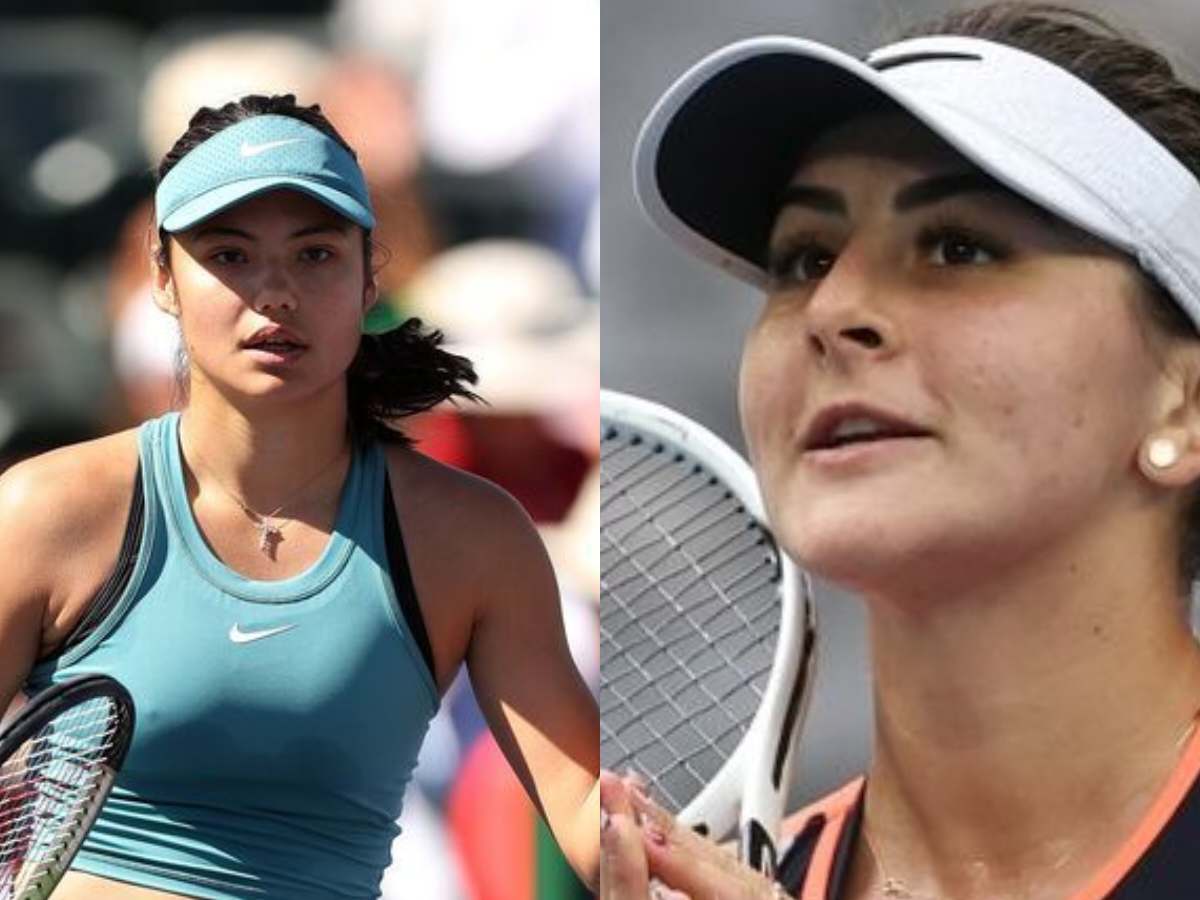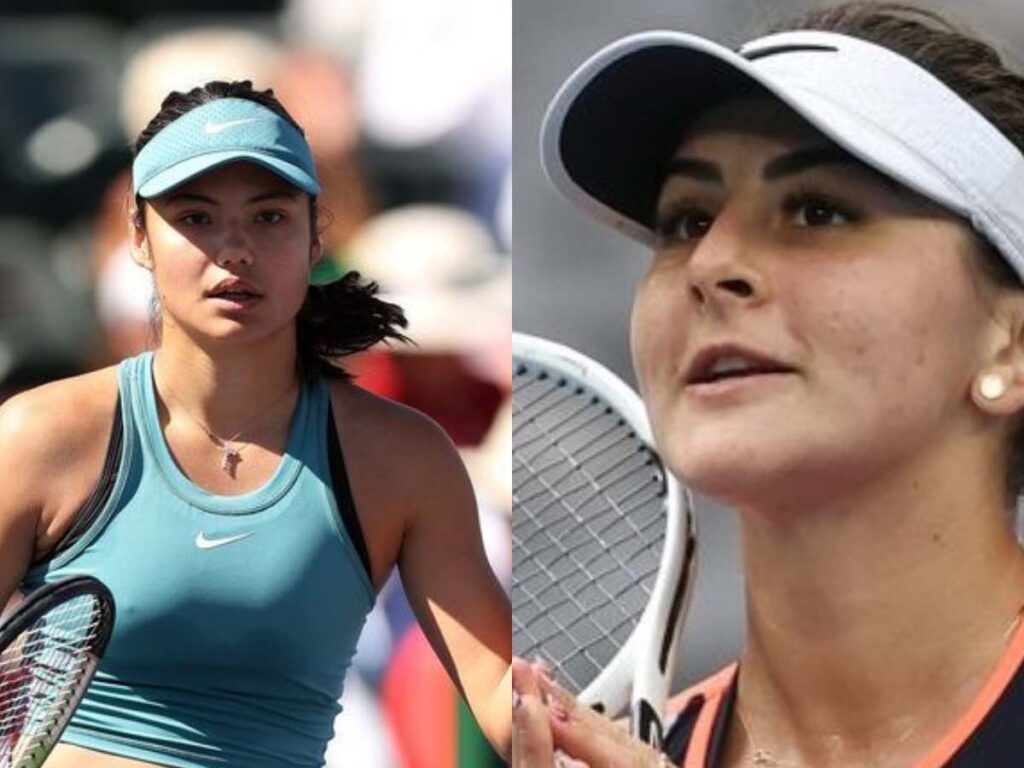 After grappling with injuries, former World No. 4 Andreescu has been striving to regain her position among the top players in the sport. The 2019 US Open victor currently holds a 6-6 win-loss record for the year, as she prepares to participate in the Miami Open, an event where she reached the final in 2021. Meanwhile, Emma Raducanu has secured five victories this season, three of which were achieved at the Indian Wells Open.
In their head-to-head record, Bianca Andreescu currently holds a 1-0 advantage over Raducanu. However, Raducanu was forced to retire during their only encounter in Rome last year due to an injury, while trailing 6-2, 2-1. Despite both players being affected by injuries, they possess immense potential to achieve more in the sport.
In their most recent meeting, Raducanu was once again hampered by an injury, depriving fans of an exciting match. Nevertheless, Andreescu appears to have an edge in terms of versatility and determination, as she managed to push Iga Swiatek to a second-set tie-break in their Indian Wells match last week. If she can channel that same fighting spirit and confidence against Raducanu, Andreescu stands a good chance of advancing to the second round.
Continue Reading:
"I was really pissed off," Novak Djokovic reveals being frustrated competing against Rafael Nadal and Roger Federer initially
EXCLUSIVE: Age is just a number, 43, or 34, says Rohan Bopanna