At the recently concluded US Open, Carlos Alcaraz was crowned as its champion while Casper Ruud stood in the runners-up place. Novak Djokovic, the former world No. 1 whose presence at the Flushing championship was duly missed, congratulated both the champion and the finalist upon their achievements.
In the two Instagram stories uploaded by the Serbian, he gave both the contestants his heartfelt wishes while captioning the same under their respective images. While praising the Spaniard on his victory, he captioned the same in none other than his native language Spanish itself saying "enhorabuena Carlos!"
Also Read: On Nike's 50th anniversary, Drake pays tribute to the brand and Serena Williams as one of its greatest ambassadors
"Congratulations on a fantastic season," Novak Djokovic applauds Carlos Alcaraz and Casper Ruud on thrilling US Open performance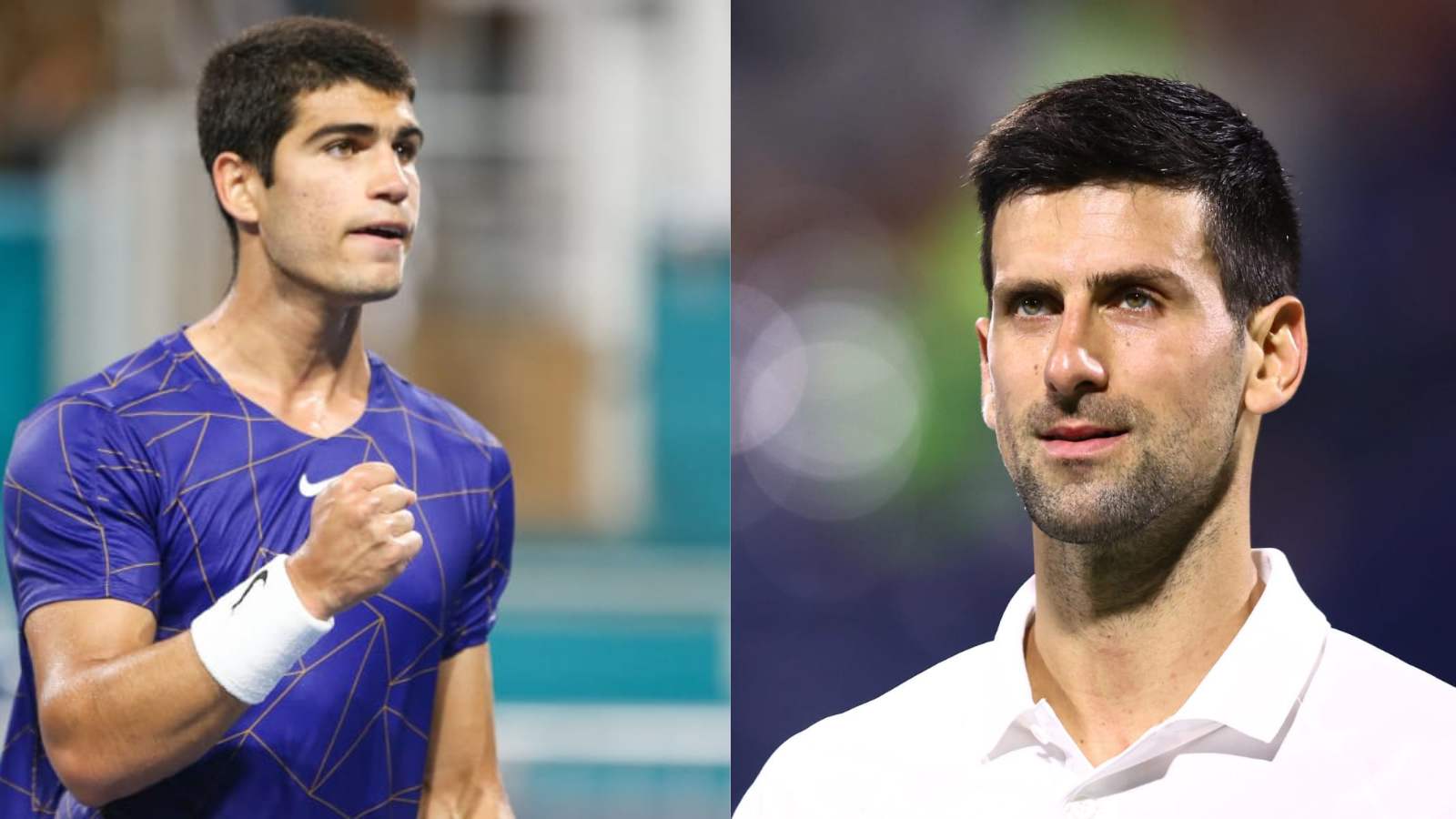 Novak Djokovic this season's US Open presence although couldn't be felt in person the hue and cry by his fans in the Serb's name were witnessed in a highly volatile manner. The former world No. 1 was banned from this year's Slam due to his stance on the Covid-19 mandate which eventually ended up with him forcibly withdrawing himself from the championship at the last moment.
Despite his absence and the 'Swiss Maestro' Roger Federer's, the New York courts saw flashing performances hailing down from Carlos Alcaraz, who electrified the global tennis community with his performance at the US Open and rewrote history by being named the youngest player ever to rank in world No. 1. He won his championship title against Norwegian Casper Ruud in a nail-biter four setter match.
The 19-year-old Flushing champion has added his first Grand Slam title to his mantle and already started making history from an age that young. Following the events of the finals, the ATP ranking was updated with both Alcaraz and Casper placed at No. 1 and 2 respectively.
Meanwhile, the 21-time Grand Slam champion Nole will make his second appearance at the Laver Cup which is dated to begin on September 23rd. He will be representing team Europe, hopefully with Roger Federer as his teammate who is bound to make a comeback in professional tennis after being ousted due to an injury for an entire season.
Also Read: "She's a FIXER" Dayana Yastremska gets hammered on social media for retiring when she was just two points away from losing against Emma Raducanu
Also Read: Serena Williams set to lose her childhood home after Richard Williams' ex-wife finds herself unable to repay the loan of $500K to save her business