Aryna Sabalenka won her maiden Grand Slam title in Melbourne, defeating 2022 Wimbledon champion, Elena Rybakina. Sabalenka's ecstasy knew no bounds as she lifted her hard-earned trophy. After winning the Australian Open in a thrilling three-setter, the following morning at the Royal Botanic Gardens Victoria, the newly crowned champion brought the Daphne Akhurst Memorial Cup out for the customary trophy picture session, but the reality had not yet set in.
Sabalenka wore a lilac ensemble by the renowned Sydney-based Australian luxury fashion brand Zimmermann, which was the ideal choice for the occasion. The photo shoot featured Sabalenka in a variety of stances, from some sophisticated poses to her trademark goofy persona. Her off-court personality is almost opposite to her attitude while playing matches.
With her victory, Sabalenka has reached her peak position of World No.2, while Rybakina will break into the Top 10 for the first time in her career. The Belarusian has extended her winning streak in 2023, with an 11-0 win-loss record. The champion posted on Instagram and expressed her gratitude to her fans, family, and of course, the team for her win.
Less than 24 hours after winning the championship match inside Rod Laver Arena, Sabalenka said she was living the dream. Posing for the media with the trophy and a champagne bottle, she definitely felt like she was on cloud nine. The 24-year-old wrote in her Instagram post, " I have a fear that this was all a dream and I'm about to wake up. It's all still sinking in, but I could not be happier in this moment."
Also read: "I started respecting myself,' Aryna Sabalenka more confident about herself after winning the 2023 Australian Open
"It's called hard work paying off" Aryna Sabalenka is showered with praise on her photoshoot after Australian Open win
Sabalenka conveyed her gratitude and shared her joy with fans on her social media post. Fans congratulated the star on her outstanding match and exemplary win. They also appreciated her look and fun-loving poses in Melbourne. Instagram users also wished for many more wins to her. They thanked Sabalenka for an exciting final too. Sharing a wide spectrum of reactions online, here are some of the most interesting comments: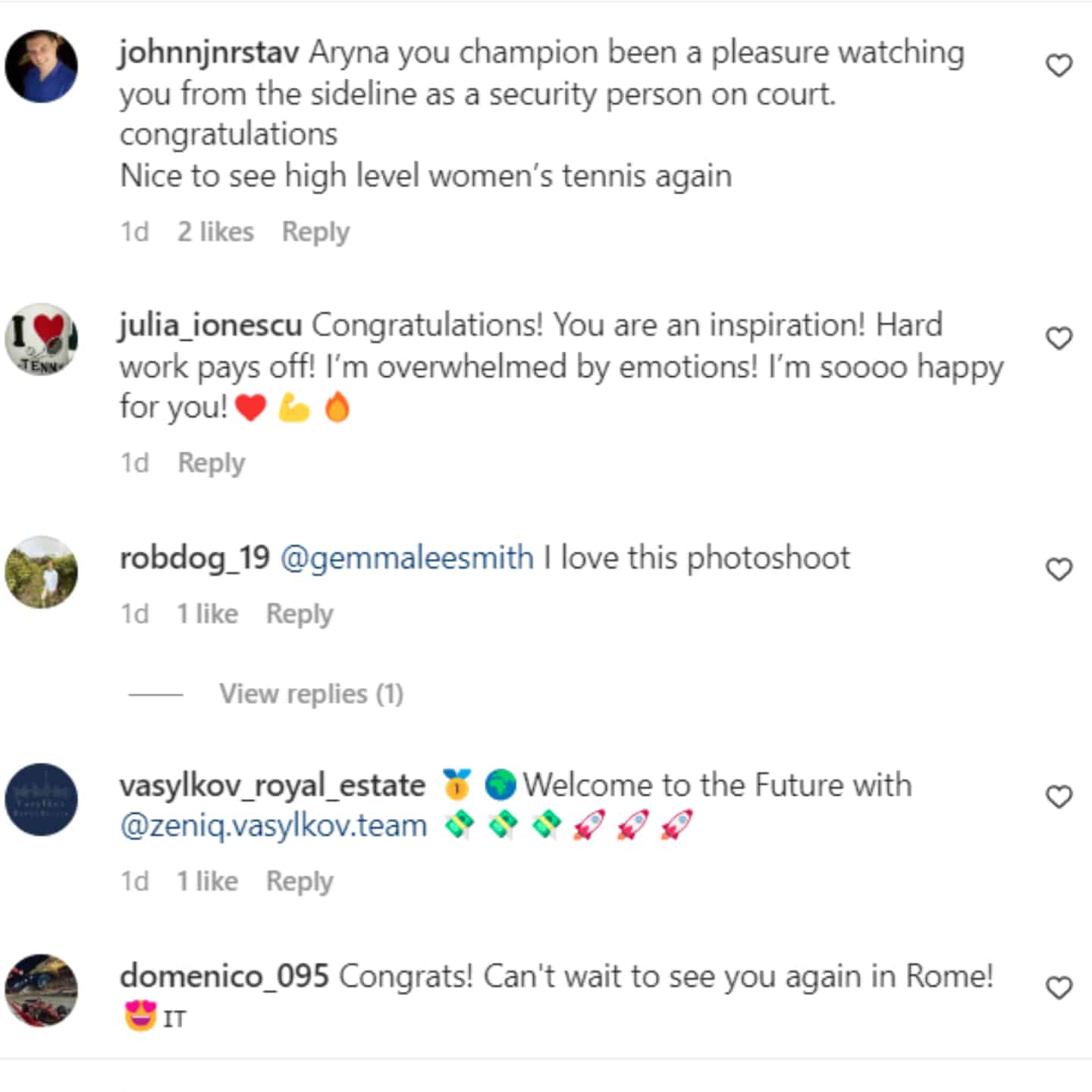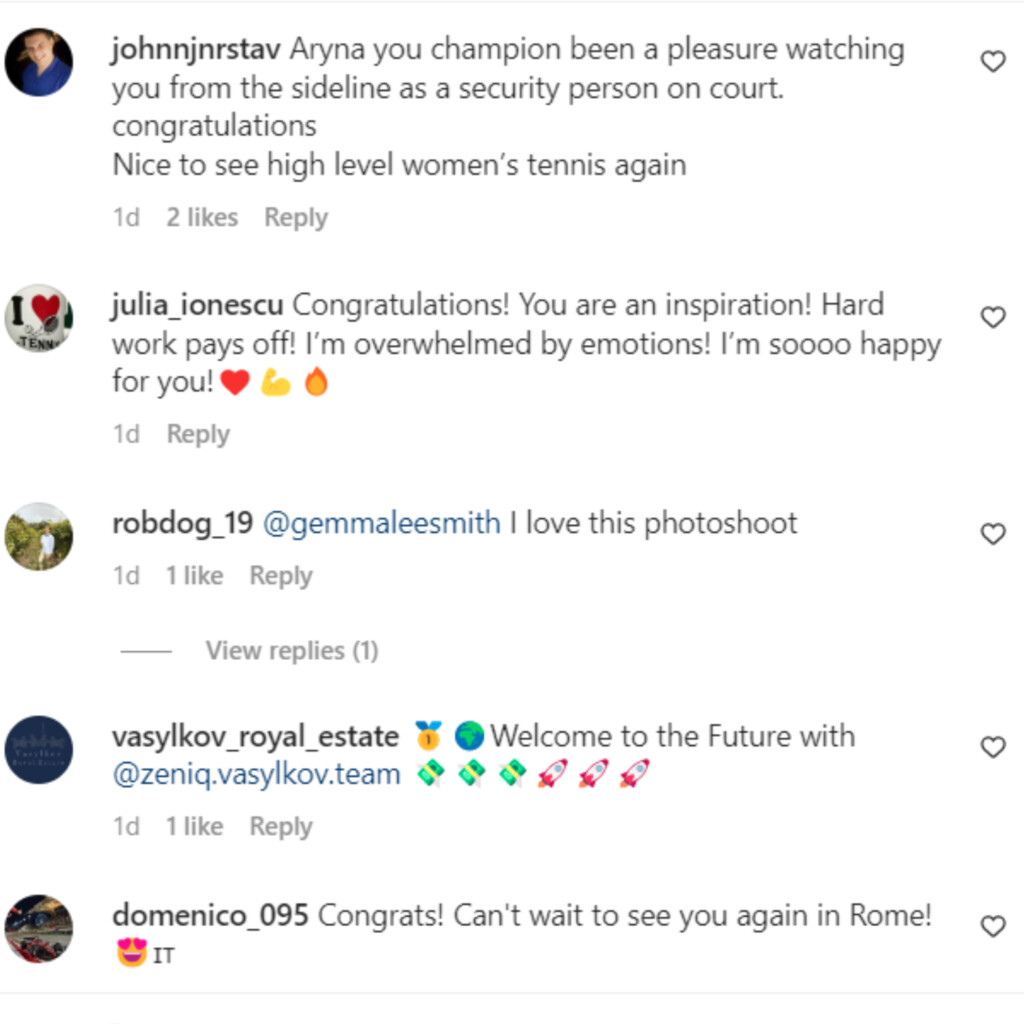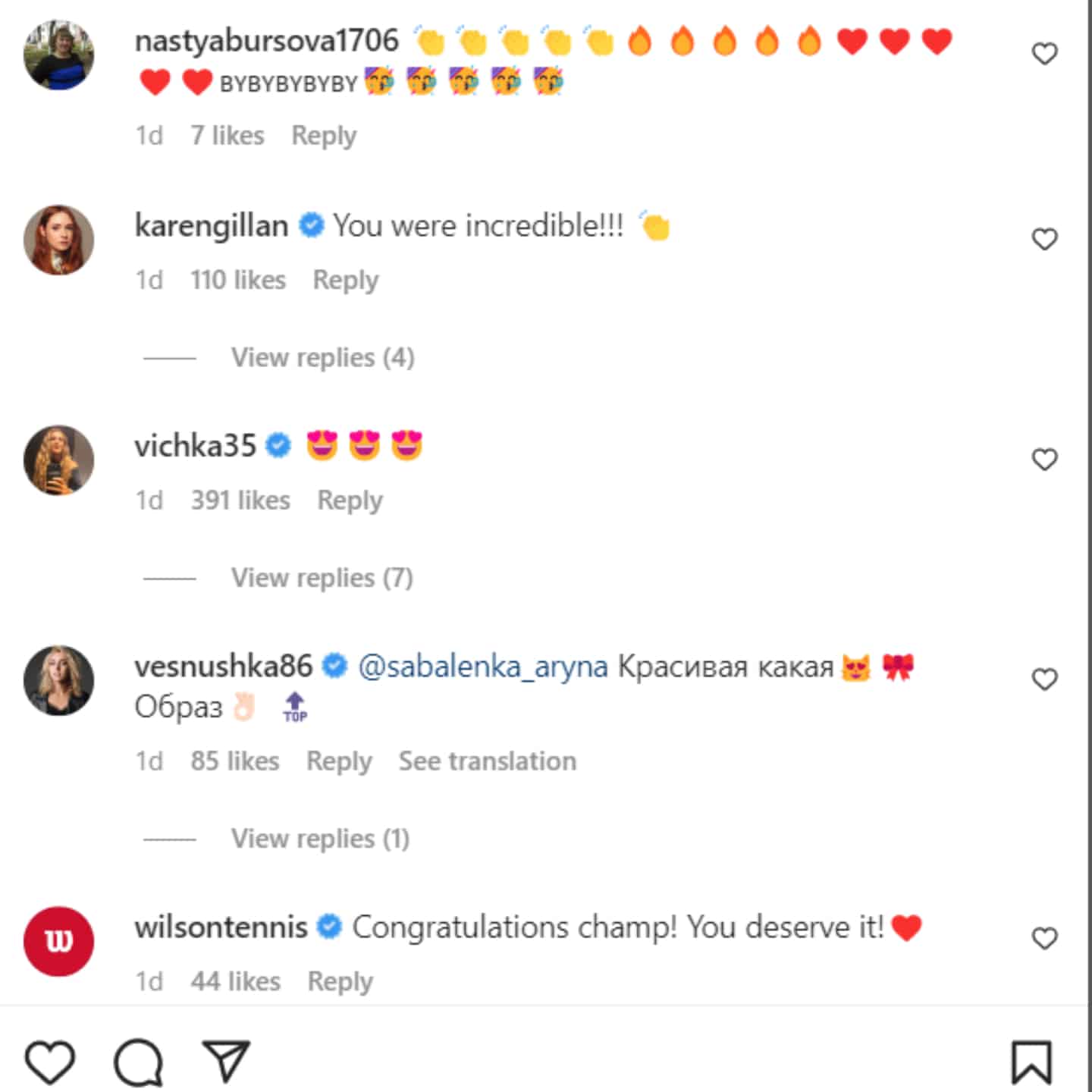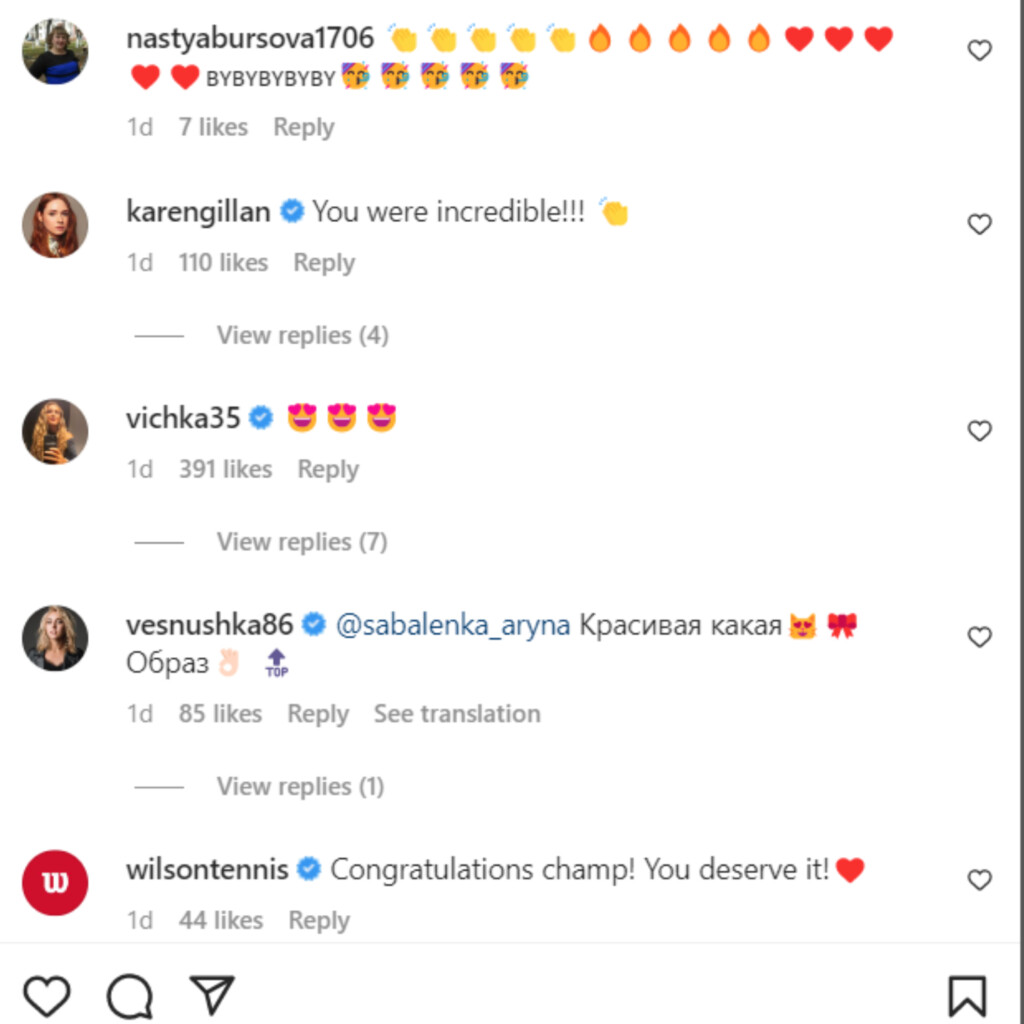 Celebrities like Victoria Azarenka, who lost in the semi-final, other tennis stars such as Elise Mertens, Jeniffer Brady, Elena Vesnina, and actors Rebel Wilson and Karen Gillan also commented to congratulate the Grand Slam champion.
In case you missed it:
"It's all still sinking in," Aryna Sabalenka still in dreamland after her Australian Open win
"Denying someone's existence," Australian Open slammed for leaving Belarus in front of Aryna Sabalenka's name on the trophy