Tennis couples Elina Svitolina and Gael Monfils are among the world's sweetest duos, both supportive of one another. Both players are usually seen helping each on the tennis courts because they also train together most of the time ahead of the tournaments. With such a sweet bond, many fans expect them to showcase their rapport on the court and team up with one another to participate in a doubles tournament.
Gael has recently been asked about possibly teaming up with his wife on the court. He was gallant enough to answer this, saying that he, too, wants to experiment with this idea someday. Giving a very optimistic reply, he made it clear that there is room for the couples to be seen together on court in the coming times.
He said, "And why not? You know, why not play mixed doubles once? Why not? But the thing is, it's hard for me to play singles and doubles. But I have a feeling that when it's over, I'll try to play doubles. And I hope it won't be next year." That said, it is pretty clear that Gael will approach Elina to partner with him now that he is almost at the end of his career. 
Read More: Taylor Fritz apologizes to Andy Murray after winning a 'war' as he calls him a legend following their clash in Washington
What makes Gael Monfils and Elina Svitolina such a sweet and strong couple?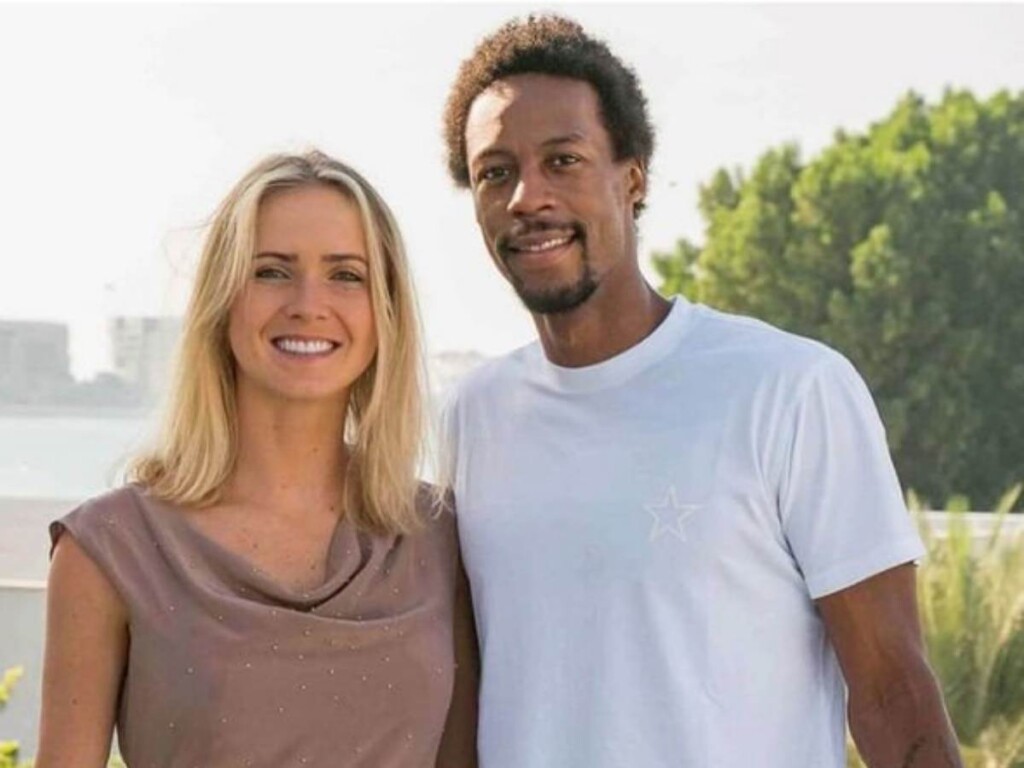 Both Elina Svitolina and Gael Monfils are amongst the most talked about couples in the tennis world, with a big amount of credit going to their way of backing each other as always. Both have been a rock in the back for each other, be it during hardships or celebratory moments.
They are each other's go-to partners during practice sessions rectifying and correcting each other's mistakes, helping them perform better in each competition. When Svitolina was playing at the Wimbledon Championships, Monfils took the responsibility of taking care of their daughter so that Elina could play her tennis in peace.
Svitolina had gone through a lot in the last years, be it her fight with injuries or the Russian invasion of her country, and Monfils has always stood as a real force supporting her as ever. This small understanding between each other makes them one of the strongest couples in the world.
In Case You Missed: