Rafael Nadal and Nick Kyrgios had been at loggerheads for the majority of their careers with the relationship between the two players improving quite recently. The pair was supposed to meet in the semi-finals of the 2022 Wimbledon Championships but the abdominal muscle tear for Nadal in his quarter-final win ruled him out of the semi-final tie handing Kyrgios a walkover to the finals of the Grand Slam where he finished as the runner-up in what was his first-ever Grand Slam singles finals.
Rafa and Nick had a bitter relationship prior to their meeting in the quarter-finals of the 2022 Indian Wells Masters with the Spaniard taking the win in 3-sets registering his 6th win over Nick and his third consecutive win. Kyrgios remained respectful toward Nadal throughout the match but then smashed his racket which took an unlikely bounce and almost hit a ballkid. Nadal commented on the incident calling the Tour to take stricter actions against these behaviours but made sure he did not point out Nick specifically.
Also Read: Emma Raducanu to part ways with coach Dmitry Tursunov, the Brit will be without a coach for the Canadian Open
"Nick Kyrgios has been disrespectful too many times": Toni Nadal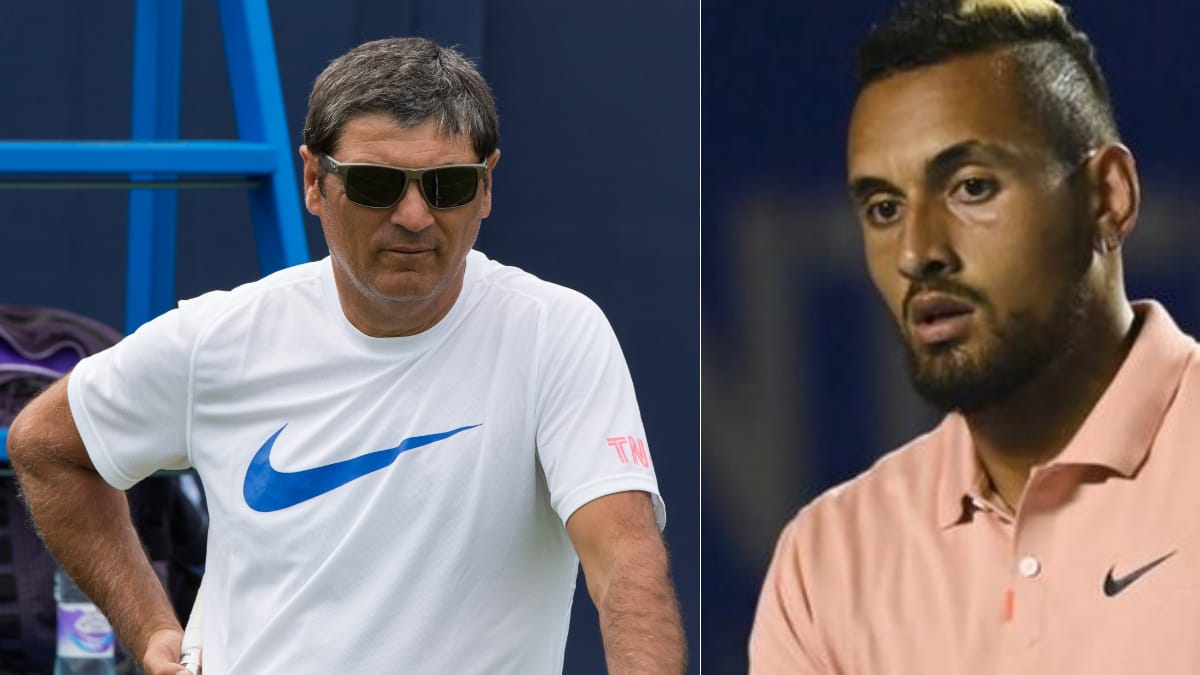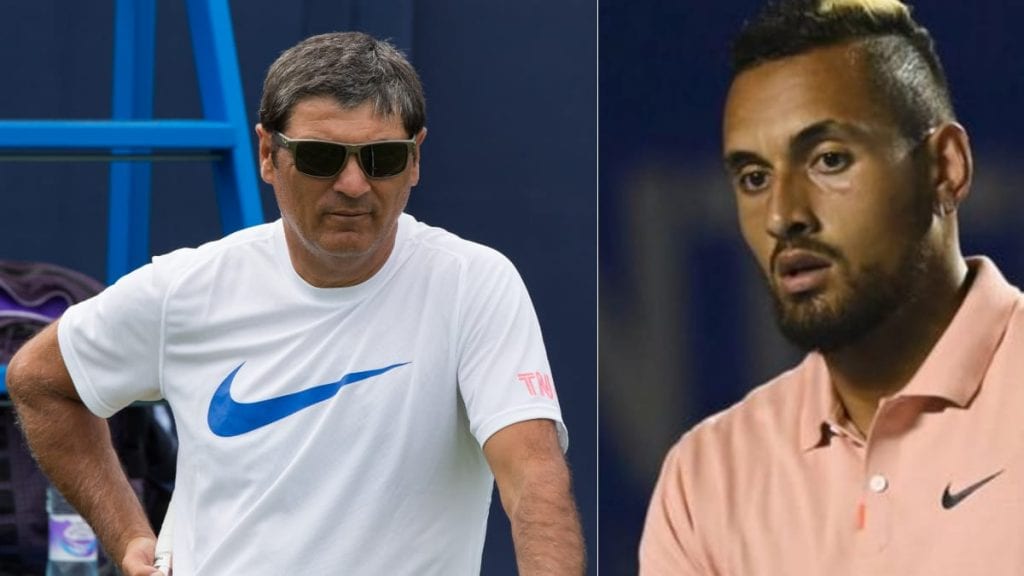 Nick had earlier called out Nadal for not showing any support to Novak Djokovic during the Serbian's debacle at the 2022 Australian Open and it was not the first time the Australian had called out Rafa. Having defeated the Spaniard in their first-ever meeting in the 4th round of the 2014 Wimbledon, Kyrgios kept on calling out Rafa on numerous occasions and made his feelings towards him clear during their high-tension match in the 2nd round of the 2019 Acapulco Open.
Nadal had refused to comment as harshly as Nick had been doing but Nadal's uncle and former coach Toni Nadal who had stepped back from the Rafa camp in 2017, came out in defence of his nephew and lashed out at Kyrgios for repeated poking of Rafa who had kept quiet given his seniority on the Tour and chose to ignore rather than be involved in a spat with the Australian.
"Rafa is totally right. He [Kyrgios] lacks education and smartness. He should be fighting for the top rankings and instead, he is number 40. He does not look like a bad guy but he has been disrespectful too many times to get back on track," said Toni speaking with Radio Marca and firing some shots at the Australian who has been criticised across his career for not focusing and doing justice to his talent while being involved in unnecessary quarrels.
Also Read: "His attitude to work, passion, and professionalism reminds me of Lleyton Hewitt" coach Darren Cahill backs Jannik Sinner having the potential to become a future Grand Slam champion
Also Read: "He won't stop until he wins 30 Grand Slams" Goran Ivanisevic reveals Novak Djokovic's ultimate desire
Do follow us on: Google News | Facebook | Instagram |