Holger Rune will finally get a chance to meet Nick Kyrgios on a tennis court. Both the players will try and test each other in an exhibition match 'Energi Danmark Champions Battle' will be played in Royal Arena in Copenhagen on May 24.
Both the young Dane and the Australian are fans of each other. They respect each other a lot and have many times expressed their desire to play against each other in a match. Their wish seems to come true.
Nick Kyrgios has not played a professional match this season on the tour. He has been out from the past few months because of a knee injury and subsequent knee surgery. The last match he played was against Novak Djokovic. It was also a exhibition-cum-charity match organized on the sidelines of the Australian Open 2023. Hence, this match can be his first step towards comeback on the tour.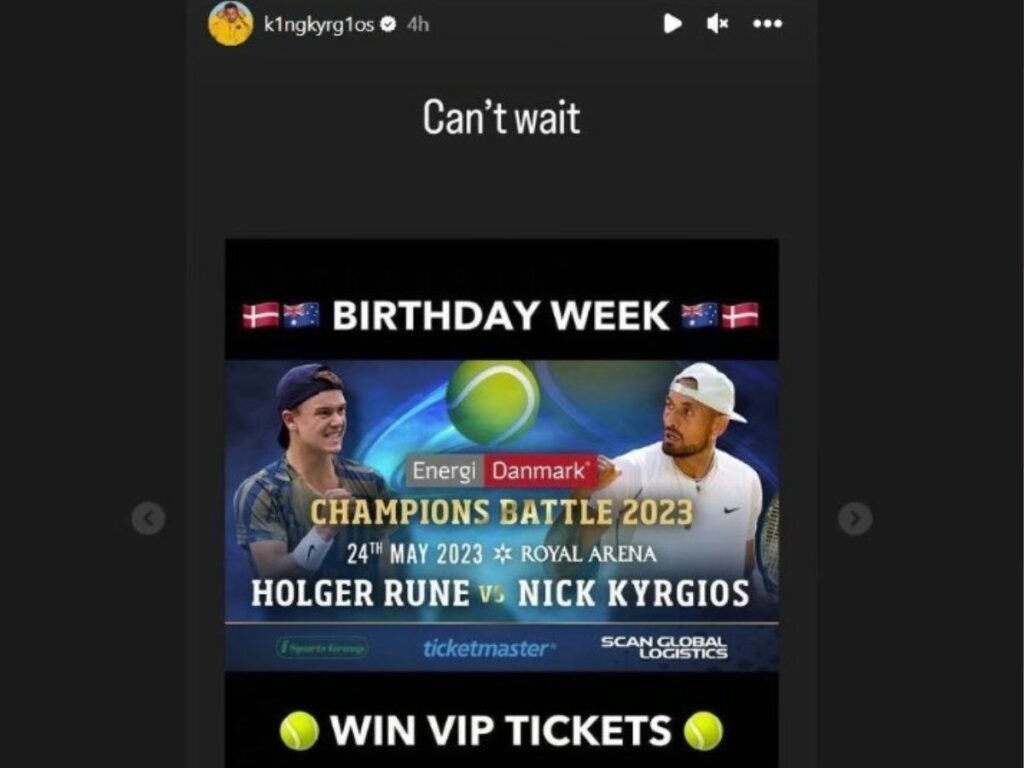 "Can't wait," Nick Kyrgios wrote on Instagram.
Also, Nick Kyrgios loves Holger Rune and his attitude. He once gave an open offer to the young Dane to become his coach. Relevant Tennis shared this news on social media.
"I would love coaching or mentoring a player. The one person I want to help is Holger Rune," the caption read.
Holger Rune in his recent interview on the sidelines of the BMW Open talked about his excitement for the match with Nick Kyrgios.
"For sure. As a tennis freak, the more attention tennis gets in Denmark, the happier I am. What will help even more is the exhibition match in Copenhagen with me and Nick Kyrgios on May 24. It is a great feeling to attract more people to tennis and this match will certainly help," Holger Rune answered when asked about the increasing popularity in Denmark.
Meanwhile, Holger Rune added BMW Open singles title in his growing titles list after defeating Botic van de Zandschulp in the final.
Keep Exploring: Russian player Vitalia Diatchenko claims discrimination because of nationality at airport, forced to miss ITF event in France
Holger Rune's admiration for Nick Kyrgios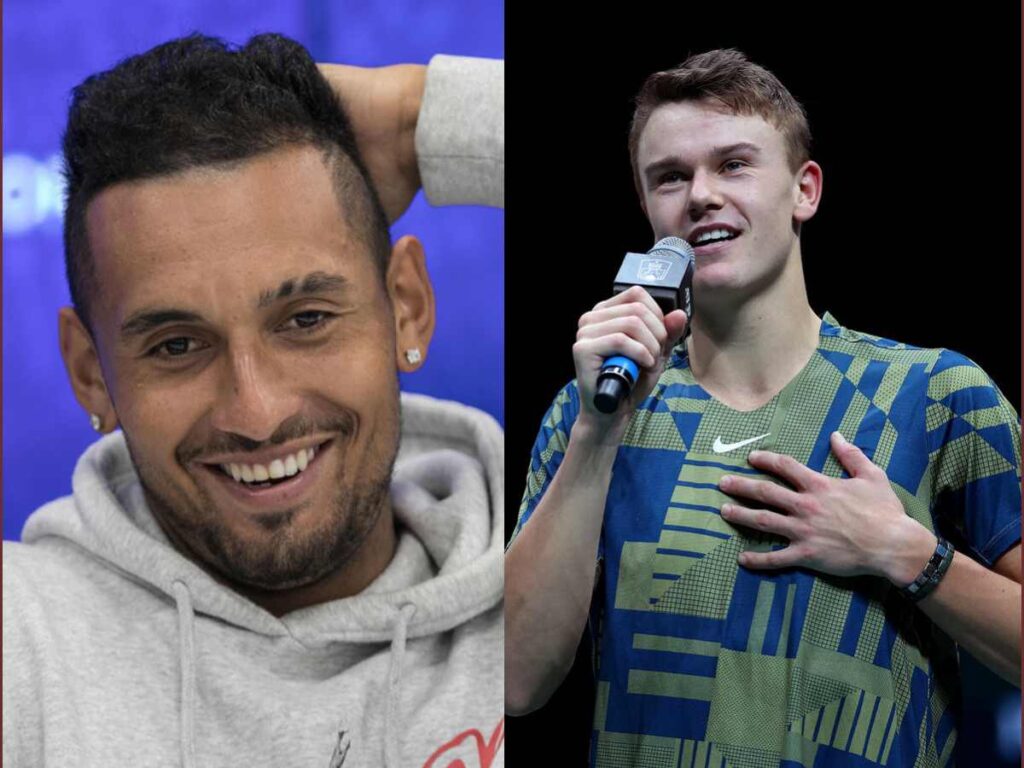 Nick Kyrgios has many times supported Holger Rune. He thinks that the young Dane has great potential and can win many Grand Slam titles.
"Holger's potential is incredible, and it is big enough to win several grand slams during his career. It could be big for the sport of tennis," the current No.26 in the world had said in an earlier interview.
He also lauded Holger Rune's work ethic. He thinks that the 19-year old loves the sport. The Australian also talked about him as an entertaining character on the court.
"Holger is so entertaining to watch play. He has an incredible work ethic because he just loves the game," Nick Kyrgios added.
The admiration is mutual. Holger Rune had once reminisced a tale of how he got the support of Nick Kyrgios when he was playing on the Futures circuit.
"I was playing on Futures tour. He was very nice to help me out with tactics & very polite. I was just like 'Ok I'll give it a chance & try to text him' & he replied. Since then we've had a great relationship. I respect him a lot. He's a hell of a player," the current World No.7 had told in an interview.
While both the players participated in the World Tennis League 2022, they did not got the chance to play against each other in a singles match. However, they did play in a doubles match. Nick Kyrgios was paired with Bianca Andreescu for Team Eagles while Holger Rune was paired with Eugenie Bouchard for Team Kites. Team Eagles won that match.
This may be the first time when they will battle it out on a court in a singles match. If Nick Kyrgios do make a return on the tour at the French Open, there is a possibility that both the players may get a chance to play against each other.
In case you missed it: