Novak Djokovic wrapped up the season in style as he won his 5th title of the season. Playing against Casper Ruud in the finals of the 2022 ATP Finals, the Serb won the match 7-5, 6-3 to claim his record-matching 6th title at the event becoming the joint-most successful player at the tournament.
Apart from tying Roger Federer for the most titles, Djokovic also tied the current World No. 1 Carlos Alcaraz for the most titles won this year as the win in Turin was his 5th of the season. Despite missing out on quite a lot of action due to his vaccination status, Djokovic showed his excellence in whatever opportunities he got.
Djokovic's struggles this season are known to all. While it was his personal decision to not get vaccinated and accept the consequences, the way his case was handled was surely unjust making the Serb a political tool. It had an impact on Djokovic undoubtedly with him even giving retirement a thought during the difficult spell. But his wife Jelena Djokovic has 'instructed' to not even think about it.
Jelena took to her Instagram handle to show her admiration for her champion husband and squash any retirement thoughts in his head. She made two separate posts on Instagram, one containing photos of Novak while the other had the couple with Jelena in Novak's lap while he held the ATP Finals trophy as well.
"This man. Love how he said at the post match interview that "at this point of his career" every match is golden. Especially after not playing much this year, every match counts. But honey (pun intended) – what stage of your career? you ain't going nowhere as long as I'm #NoleFam @djokernole," wrote Jelena in one post while the other post was captioned, "I see you ALL IN."
Also Read: WATCH: Novak Djokovic's wife and kids celebrate his ATP Finals title together as the Serb pays a fitting tribute to them after a strenuous year
Novak Djokovic's family was a constant presence at the ATP Finals this year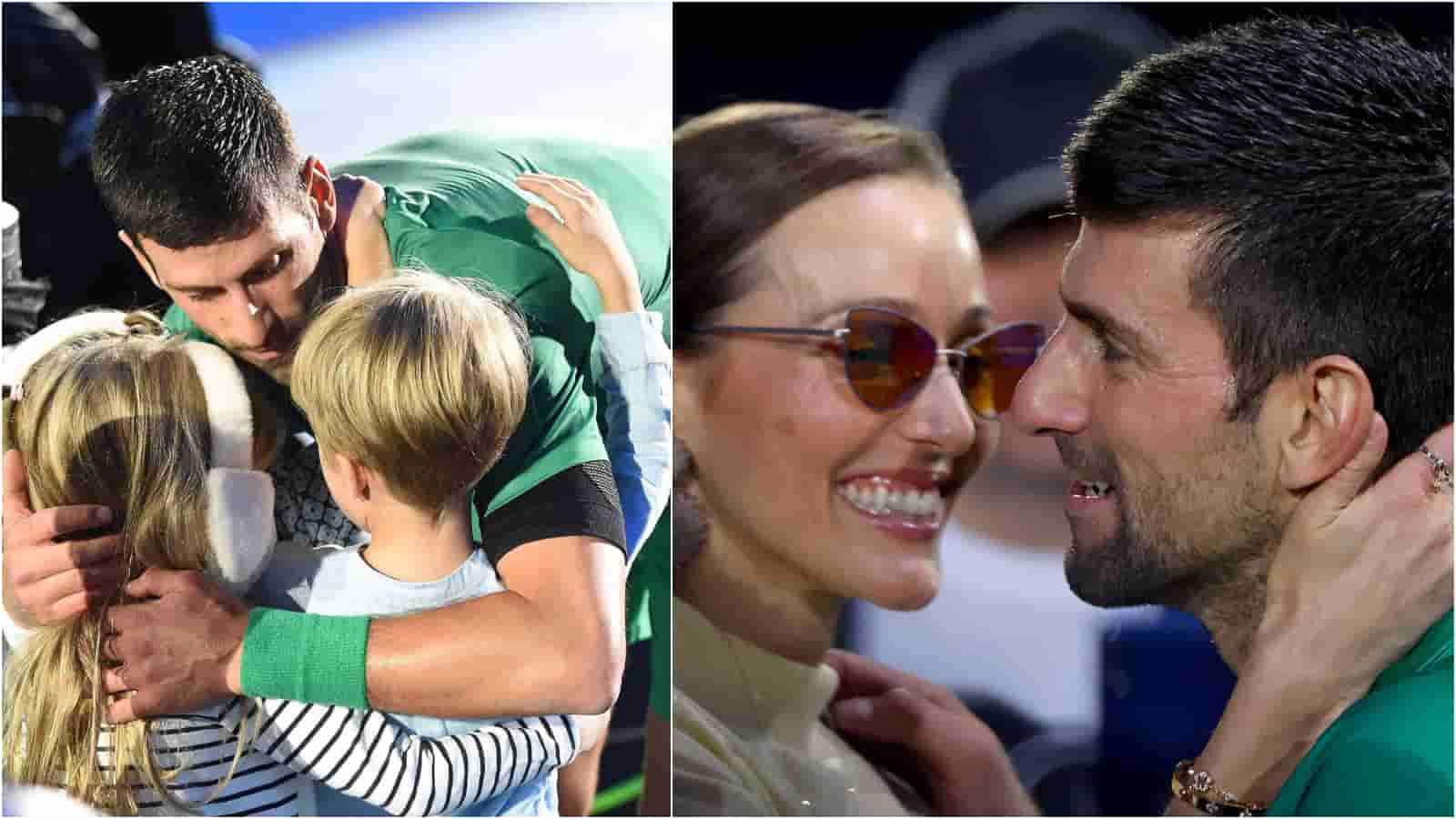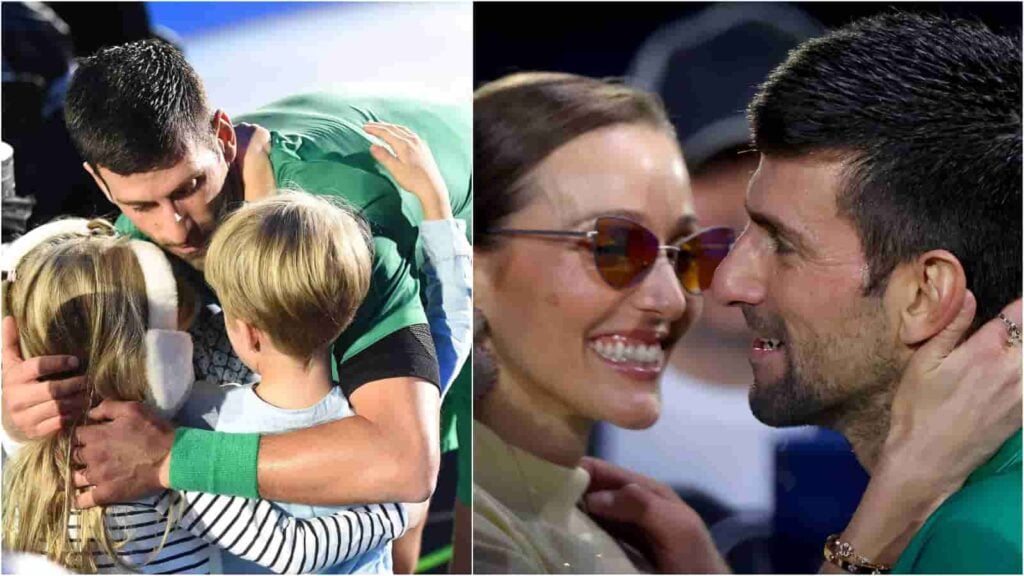 Players usually don't have their entire family traveling with them on the Tour but Djokovic had his wife and kids accompanying him in Turin this year for the ATP Finals. While one reason could be that the family could leave for their off-season trip together immediately. But it seems they were there for supporting and cheering him.
The entire Djokovic family was also at this year's Wimbledon where Djokovic won his 4th straight Wimbledon title. The win also made him the second man after Rafael Nadal to go ahead of Federer in the Grand Slam race as he won his 21st major and is now one behind Nadal's tally of 22 majors.
After all the family has gone through this season, it feels good to see them enjoying and smiling once again as Djokovic has made it clear, he is here to stay and continue dominating.
Also Read: Novak Djokovic issues warning to the Tour after his ATP Finals title as he eyes more trophies, says "I don't lack any motivation"
Also Read: Casper Ruud salutes Novak Djokovic for a spectacular comeback to finish the season with ATP Finals despite the debacle in Australia