Iga Swiatek is routing the WTA field with her stupendous performances. She has become the most dominant player on the tour, racking up five tournaments in a row with a 33-match win streak. She would be looking forward to her second Grand Slam title in Paris and if she manages to achieve that, she will be tied with Venus Williams for the longest win streak in the Open Era. WTA is going through an interesting phase right now, where Swiatek has claimed her spot as the world number 1, and by far the best player on the tour.
Amelie Mauresmo, the former world number 1 and two-time grand slam champion has landed in hot water after her comments on the situation of WTA matches. Night matches were the attraction of the French Open 2022, the tickets were the priciest for the slots and there was just one night match assigned to women's tennis out of ten matches. Mauresmo, the tournament director for the French Open, gave a justification for this disparity in night matches assigned to women, she said that women's tennis has 'less appeal' than the men's right now.
Also Read: "Spoilt kid, needs to grow up" Twitteratis rebuke Holger Rune's cold handshake after his loss to Casper Ruud
Iga Swiatek feels it's a personal choice for people to choose which match they watch.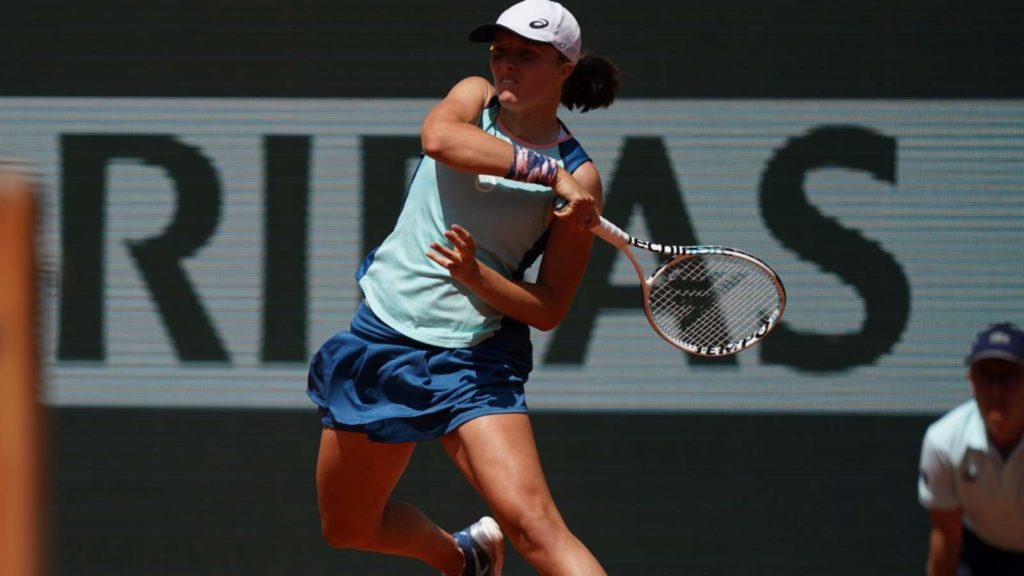 Amelia Mauresmo's 'less appealing' comment did not bode well in the WTA and the world number 1, Iga Swiatek too has disagreed with Mauresmo. Swiatek in the press conference said: "It is a little bit disappointing and surprising because she was also in WTA. I think it's a personal opinion of every person if they like men's tennis or women's tennis more or if they like them equally."
She continued: "I think women's tennis has a lot of advantages. And some may say that it's unpredictable and girls are not consistent. But on the other hand it may also be something that is really appealing and it may really attract more people."
Women's tennis is going through a really interesting phase and it is starting to gain attraction from the mainstream media as well, so it doesn't paint a good picture if a former WTA player says that women's tennis has less appeal than men's.
Also Read: "You never know what's going to happen" Daria Kasatkina sends a cryptic warning to Iga Swiatek ahead of their semi-final clash in the French Open
Also Read: French Open 2022: Martina Trevisan vs Coco Gauff Prediction, Head-to-Head, Preview, and Live Stream for Roland Garros
Follow our page FirstSportz Tennis for the latest updates