Argentine tennis player, David Nalbandian is quite possibly one of the most underrated players of all time. Apart from possessing one of the best two-handed backhands of all time, he reached a career-high ranking of No.3 and was the runner-up at Wimbledon in 2002. Nalbandian is also the only Argentine to ever reach the semifinals at all 4 grand slams.
He was recently the guest on a talk show in Argentina. Given the friendly ambiance of the show, Nalbandian opened up to the hosts and revealed a funny anecdote that transpired between him, David Ferrer and Rafael Nadal.
Also read: Rafael Nadal set to travel to Chile for the first time in a decade, will face Alejandro Tabilo in an exhibition match
"I lost and could not negotiate anything" David Nalbandian recounts a funny anecdote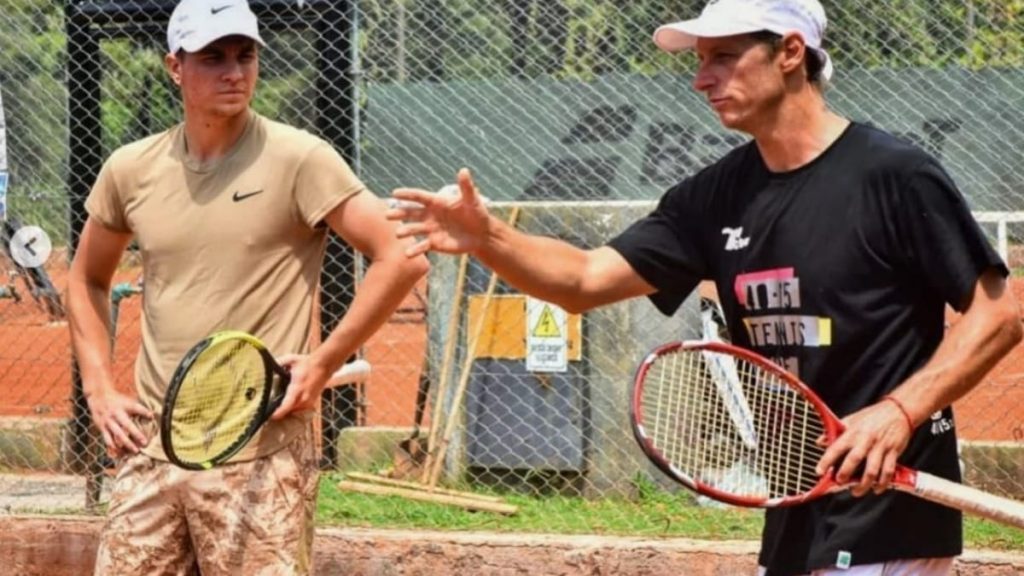 Recently on an Argentine talk show, David Nalbandian recited a funny incident from his heyday. "We did a small tournament and the loser had to go down to the hotel lobby in underpants by the elevator. Unfortunately, I lost and could not negotiate anything."
"So I took the elevator and the funniest thing is that when it opened I found myself facing Roger Federer and Mirka, it was quite embarrassing" reminisced the Argentine.
Also read: Rafael Nadal and his team wins the Qromia Hexagonal Golf Circuit tournament in Spain
Also read: "The mandates are idiotic and pointless" Senator Ron Johnson supports Richard Grenell for letting Novak Djokovic participate in the US Open
Follow our page FirstSportz Tennis for the latest updates