Roger Federer, the 41-year-old Swiss tennis professional is widely regarded as one of the greatest tennis players of all time by millions across the globe. With 20 grand slam titles to his name, Roger Federer is hugely credited with revolutionizing tennis and helping the sport go global.
Recently the Swiss legend shared the news of his imminent retirement from the sport through his social media handles. Federer broke millions of hearts as he announced that would be retiring from professionally playing tennis after competing in the Laver Cup which will commence from the 23rd of September.
Also Read: "I try to remember that this is not an obligation," World No.1 Iga Swiatek talks about representing Poland amidst the ongoing Russia-Ukraine conflict
Ons Jabeur pays tribute to Roger Federer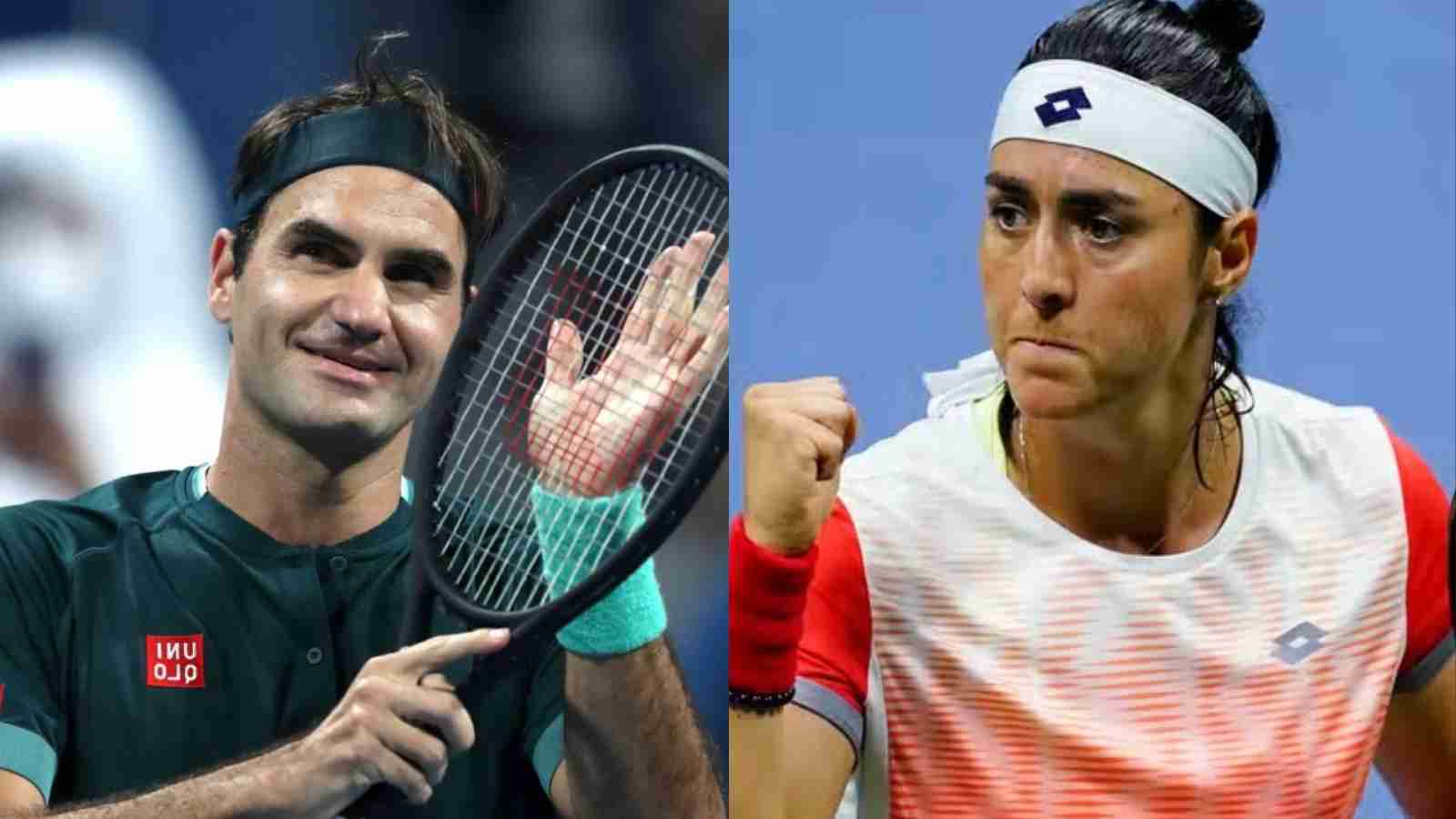 The likes of Rafael Nadal, Novak Djokovic, Carlos Alcaraz, Rod Laver, Billie Jean King, and many more tennis stars came forward to pay tribute to the retiring Roger Federer. The news of his impending retirement put the tennis world in a state of shock. Tunisian tennis professional Ons Jabeur also shared her thoughts on Federer's retirement news.
Jabeur said, "It's really sad for the sport. I didn't wish this day to happen, It's also harsh because it's Serena and Roger in the same year, it's kind of tough. He's an unbelievable player. I've met Roger a couple of times; he has such a great sense of humor, I remember when he congratulated me on the win against Iga in Wimbledon last year. I was stretching with [my husband and fitness trainer] Karim [Kamoun]."
"Karim and [my coach] Issam [Jellali] wanted to take pictures with him. So Karim stopped stretching me and went to take a photo with him. So Roger was like, 'oh, I'm sorry', joking because he took my team away from me, and I was like, 'you can take them forever, that's okay'. It was a nice moment. Honestly, he inspired me a lot, especially, I love his slice; I tried to get inspired by him slicing all the time. Hopefully, we can still see him around the tennis world," Jabeur added further.
Federer has fans all over the world and that not only includes the local fans, many elite tennis stars are admirers of the Swiss icon's class on the court and that is evident with the love he has received in the past few hours.
Also read: WATCH: "A greatness that can never be measured," Rolex pays a fitting tribute to Roger Federer upon his retirement
Also read: "It's a shame," Andy Murray distraught amidst going under in the late night Davis Cup doubles