Maria Sakkari took inspiration from Rafael Nadal in her match against Petra Martic in the ongoing United Cup. Sakkari defeated Martic in straight sets, 6-3, 6-3 in the Perth City Finals match between Croatia and Greece. The Greek star gave her team a 2-1 lead, however, Borna Gojo defeated Stefanos Sakellaridis to make it 2-2.
In the post-match interview, she gave credit to Rafael Nadal and explained how his baseline-based strategy helped her win over Martic. This mid-match tactic helps in return as many as she could. She stood deep by standing on the Perth sign and claimed that the tactic worked brilliantly. She also continued saying that as the ball was bouncing very high, she had to make the following adjustments in her play.
She said "I had to adapt. I had to change my returning position because the ball was bouncing very high. I said 'I am gonna do a Rafa, go and stand you know on the Perth sign and just you know stay deep and make as many returns as I can'. It worked for me today."
Related: Maria Sakkari leaves social media abuzz as she shares vacation photos with boyfriend Konstantinos Mistotakis
Maria Sakkari and Greece are in the Semis of United Cup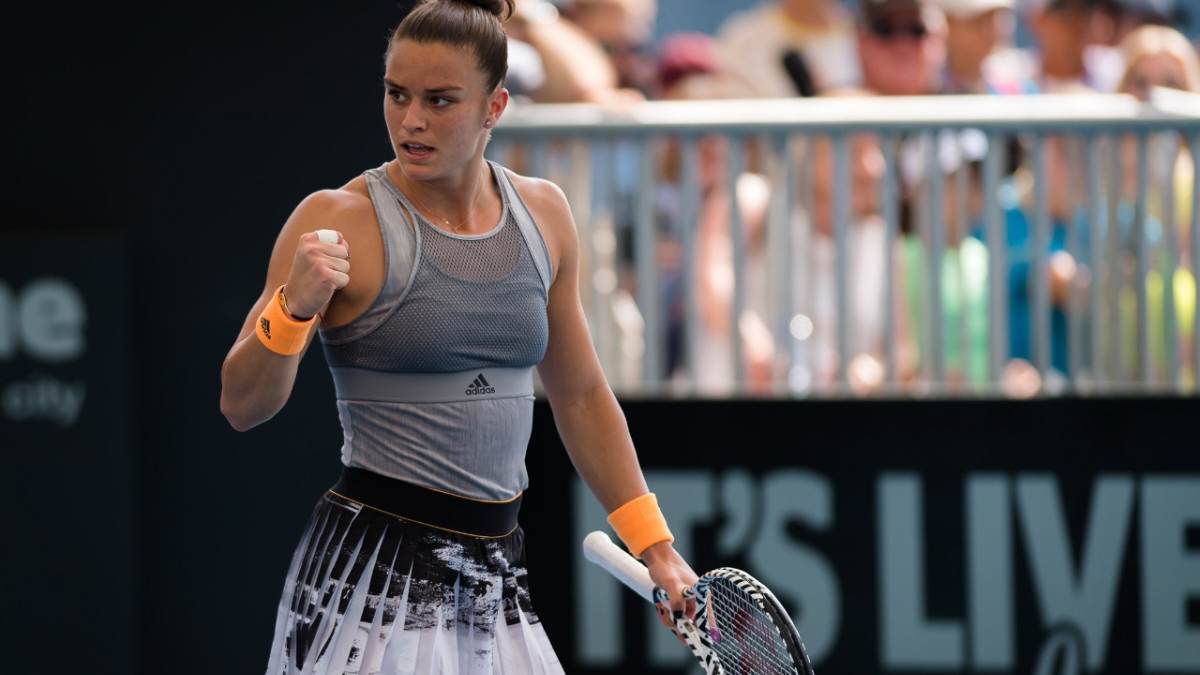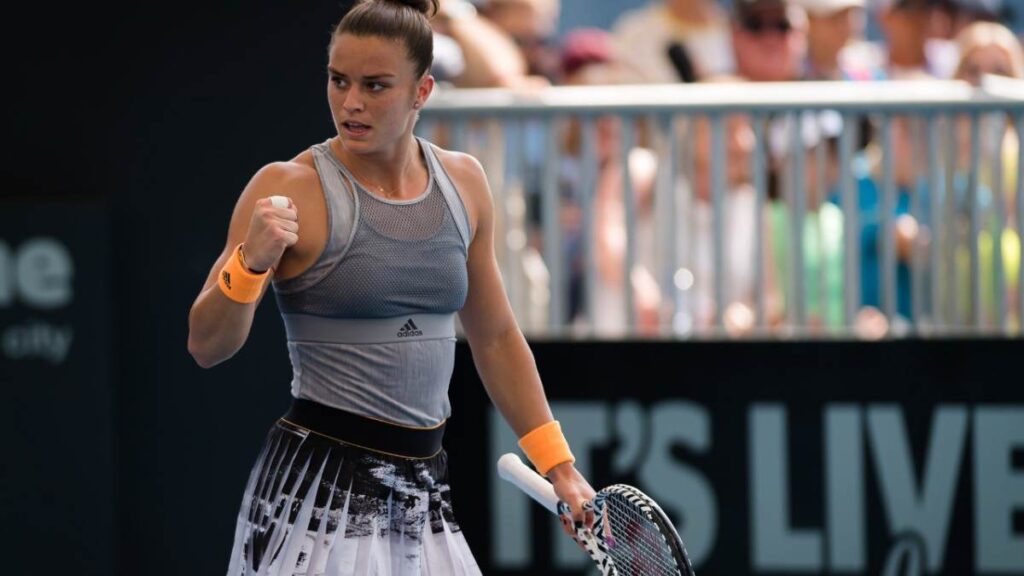 Maria Sakkari after winning against Petra Martic played mixed doubles with world No.4, Stefanos Tsitsipas. They won the final match against Croatia to win 3-2 and qualify for the semi-finals of the United Cup. They now have to face team Italy in the semi-finals. The Greek pair's 7-6(6), 6-4 helped Greece to qualify.
After the win, Sakkari said "I am so happy and proud of this team, I just cannot put it in words. Coming in here, it's the first tournament of the year, you don't know what kind of form you are in, but I think we saw that we are in pretty good form!"
Stefanos said "I'm happy we pulled this through. I'm proud of the team. Fighters is what defines us. That first big step we took here in Perth is going to remain memorable. I'm happy we started in Perth, I wished for it… Let me just say, we might be in Sydney, but our heart remains here."
Although the Spanish team is eliminated from the United Cup, Rafael Nadal still has his mark on players with his technique and tactics. The 36-year-old keeps inspiring and motivating the next generation in all the ways he can. All in all, the Greeks took help from the Spaniards and made their way to the semi-finals. The other semi-final is between the teams USA and Poland.
Related: "I aspire to maintain this state of zen," Stefanos Tsitsipas plans to carry forward United Cup's 'confidence' into 2023 Australian Open
Related: Nick Kyrgios' manager counters Lleyton Hewitt's allegations over injury withdrawal from the United Cup