Melissa Satta recently got candid with Vanity Fair as she graced their magazine cover. The Italian TV presenter expressed her discomfort towards online hate and bullying, which began with her relationship with tennis star Matteo Berrettini. She stated that the blame game on her for Berrettini's injury is totally unnecessary and uncalled for.
For those uninitiated, Melissa Satta is an Italian TV presenter, model, actor, and was formerly married to footballer Kevin-Prince Boateng. They both share a son, named Maddox. Satta and Berrettini confirmed their relationship in the January of this year. Since then, she has been under constant scrutiny from the media.
"It was something that had been going on for months when our story became known in January: Berrettini doesn't win because Satta is distracting him, she's too demanding… But I held back. I'm not the one who denounces everything on social media. I have broad shoulders on the judgments", she responded to the question of outburst.
The former Maxim model voiced that the fault-finding critics have nothing good to say about her. She is always being examined no matter what she does and that is not acceptable at all.
"On the body mainly: sometimes I'm too thin, too fat, all done up, dressed badly. But I like myself, and therefore these things don't affect me that much. However, if you go into my private sphere, the alarm goes off: I have told my life several times, with interviews, as well as on social media, of course, but here a limit has been crossed", she further added.
Matteo Berrettini had also earlier expressed, that his injuries and unsatisfactory performance on the court has nothing to do with his personal life.
Also read: Emma Raducanu ruled out of French Open and Wimbledon after hand and ankle surgery
Matteo Berrettini to skip the Italian Open due to muscle tear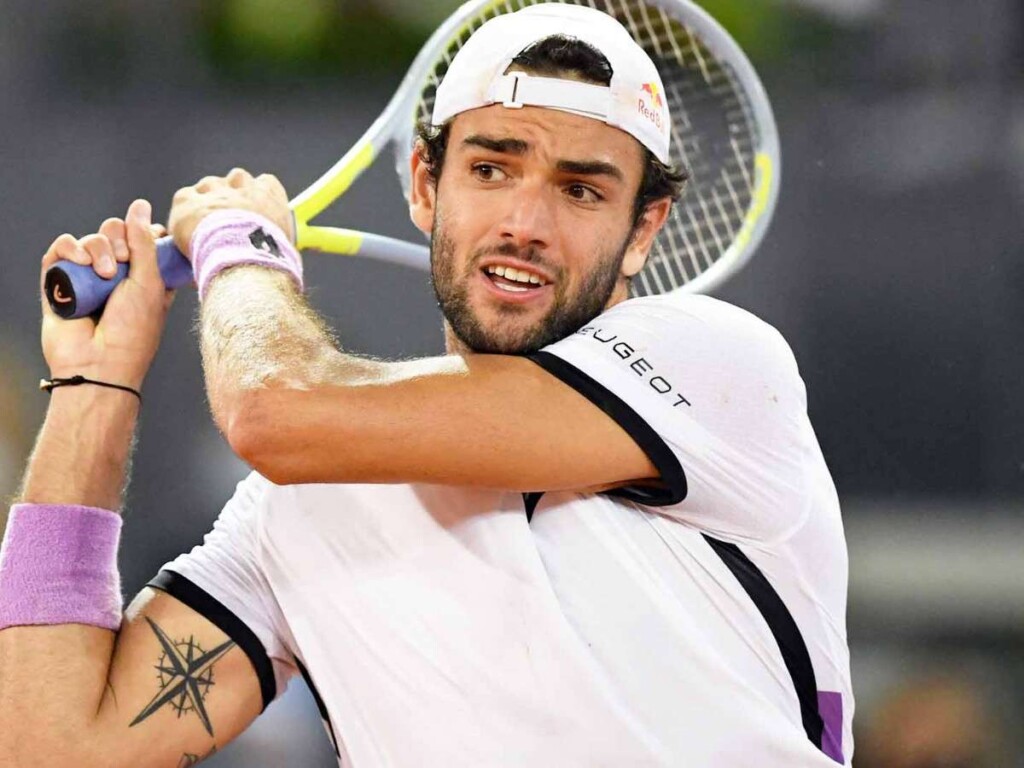 Matteo Berrettini has announced that he will be skipping the Italian Open, as he is recovering from a stomach muscle tear. The Italian player had also earlier withdrawn from the Madrid Open with the persisting injury.
"I have been holding on to the hope of being able to compete in Rome, a tournament that means so much to me and where all my dreams started. However my latest scan results show I still need at least a week before I can start training physically again," he posted on his Instagram.
The World No.21 was forced to retire from the Monte Carlo Masters because of an abdominal injury. Also, at the Miami Open, he had an early exit at the hands of the American player Mackenzie McDonald. His persisting injuries and underperformance is attracting concerns for his Roland Garros title run, followed by the Wimbledon Championships.
The Wimbledon finalist recently graced the Met Gala red carpet, as he wore a tuxedo designed by his sponsor BOSS. His attendance at the event drew mixed reactions from tennis fans. While some appreciated his look, others heavily criticized his decision and called him out for being more of a model than a player.
In case you missed it:
Paula Badosa fighting inner demons to be the best again before French Open
Iga Swiatek's shoe selection at Madrid Open creates tremors for Roger Federer-backed company On