The flamboyant tennis star Nick Kyrgios has been talking about the prospects of his retirement lately. In the last few months, he has chalked out his plans after winning a Major title. In a recent talk about such a scenario, the Aussie revealed that had he won the 2022 Wimbledon final he would have retired from the sport or at least taken a break.
The 27-year-old, who is recovering from knee surgery, played in the final of Wimbledon 2022. That is the biggest highlight of his career yet. Eventually, he lost to Serbian Novak Djokovic. But Kyrgios believes that was his chance. 
Kyrgios made the statement while talking to Logan Paul in his podcast, Impaulsive. "That was my chance. That was really my chance," Kyrgios said about his Wimbledon loss. Kyrgios added that he could have taken a break from the sport had he won the title. 
"If I'd honestly won that, I think I would have retired at least for a year or two," he explained. Kyrgios won the doubles title at the 2022 Australian Open alongside Thanasi Kokkinakis, but a singles title continues to elude him. Before the 2023 edition of the tournament, Kyrgios was looking solid to clinch his maiden title but the injury unraveled his plans. 
Related: "There is no such number," Novak Djokovic comments on his Grand Slam titles goal and being inspired by Kobe Bryant
Kyrgios believes he will have a singles title before retirement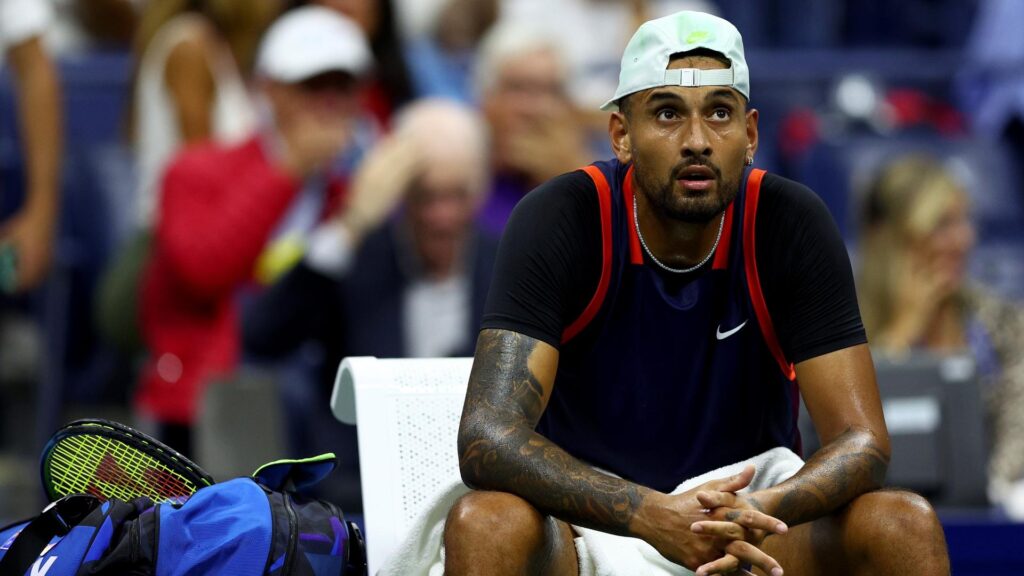 In the 2022 Wimbledon final, Kyrgios started strong by taking the first set from Djokovic. At least for some moment, he looked closer than ever to his dream. But Djokovic ultimately denied him the joy as the Serb took the following three sets and the match. 
Kyrgios looks back and talks about that opportunity while believing in himself and his abilities. "I think I can win a grand slam. Wimbledon I was right there. I was two sets away. I won the first set and I thought this was it. And then I just didn't stay in the moment and he stayed super composed," he expressed. 
"I feel like I could do that. It's weird, but I feel like it's not even for me though. I feel like it's for everyone else. All the haters as well. I could finally just rest. I could just go home and sleep in my bed and not deal with the s***," Kyrgios further added in his trademark style. 
Continue Reading:
"He shows everything is possible," Novak Djokovic lauded by Andrey Rublev for astonishing feats at the age of 35
"That aspiration dimmed a bit," Carlos Alcaraz reflects on his struggles after his first Grand Slam win