Former tennis great Nicola Pietrangeli discussed Matteo Berrettini as he mentioned several Italian champions while accepting an award. Interestingly, the 89-year-old compared Berrettini's success to fellow compatriot Filippo Volandri's victory against Roger Federer. Volandri did not win many titles after defeating the Swede player.
Pietrangeli, two-time Roland Garros champion, expressed his views on the condition of Italian tennis. He is also a double as well as mixed doubles title at the French Open. Recently, he received the Sports Lifetime Achievement Award from foreign press correspondents. He focused on Berrettini's game and his extensive involvement in sponsorship deals while speaking to the press.
The Italian legend is also known for being a ruthless critic. Pietrangeli is infamous for blatantly stating his opinion on tennis players, especially Italian compatriots. The veteran stated the problems with Mateo Berretteni's game, also referencing Volandri's lucky victory against Federer. He also compared the 2021 Wimbledon finalist to Adriano Panatta, a French Open winner.
"It seems to me that Matteo is more dedicated to advertising than to tennis. I wouldn't want him to end up like Filippo Volandri who, after beating Federer in Rome, never won a game again." Pietrangeli stated. "Berrettini is a good guy, but he's a bit like Panatta: fantastic from the waist down, but his legs…"
Pietrangeli said that Volandri's one-time win against Federer in the 2007 Rome Masters could be compared to Berrettini's own career in the future. Berrettini has only reached two significant finals since turning professional in 2015. Nicola also said that Matteo was prioritising advertisements over his actual career. He deliberately compared Berrettini to Panatta also, as they were both born in Rome.
Also read: Cristiano Ronaldo to partner with Rafael Nadal and Pau Gasol in his new venture in Saudi Arabia
Matteo Berrettini believes he can win a Grand Slam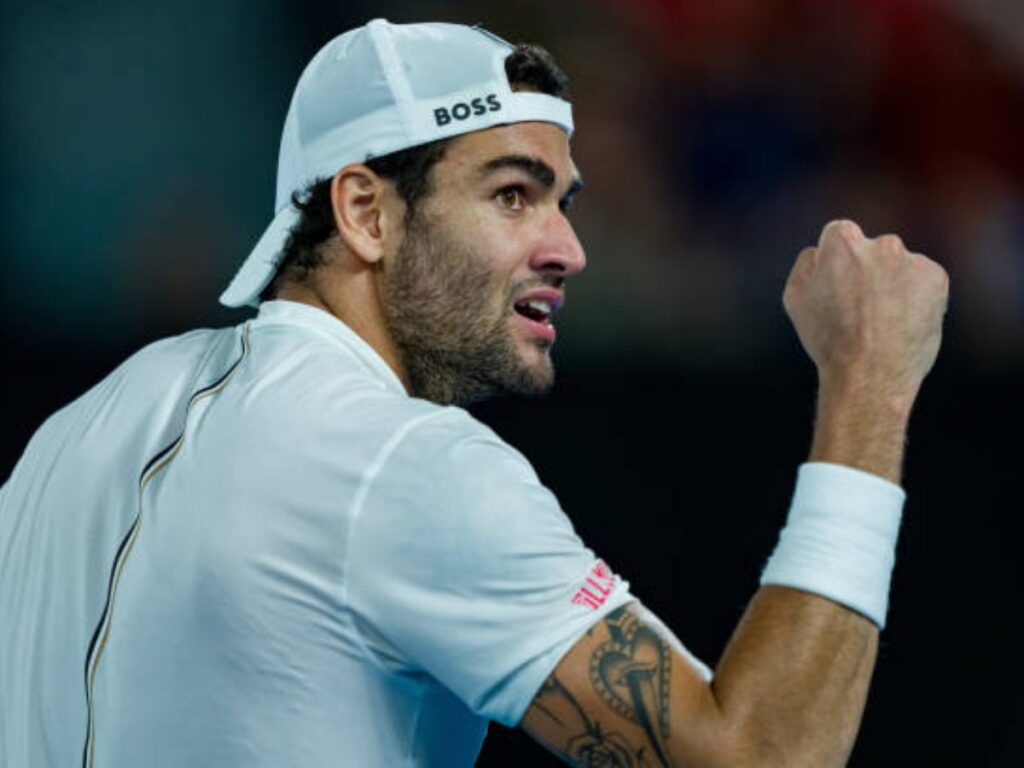 After making it to the final four in Melbourne, Berrettini rose to a career-high ranking of sixth in the ATP Rankings in 2022. He experienced some spectacular highs, as well as heartbreaking lows due to illness and injuries. The former top-ten player is optimistic that he can regain his best form and leave his injury issues in the past, though.
Berrettini told Eurosport that he believes he is one of the top players among some of the top aspiring players."I see my chances of winning a Slam," he added. "I was not that far from doing it in previous years. That's for sure a goal." The Italian also prioritized his health over playing more tournaments. "But once you're feeling good, then obviously the goal is to win a Grand Slam, to win a Masters 1000, and I think I can do that."
In case you missed it:
Mark Petchey believes Carlos Alcaraz can become influential like Bjorn Borg despite not having the chance to win 20 Majors
John McEnroe lists additions that will make Sebastian Korda a 'legit threat' at Wimbledon in coming years