During a recent post-match news conference with Serbian media, Novak Djokovic discussed his much-anticipated documentary. He shared his goal for it to be on par with the popular sports series 'The Last Dance,' starring basketball legend Michael Jordan. Djokovic noted that the release date has been pushed back because of the fluid nature of his career and the necessity to meticulously organize its presentation.
"I was convinced that the documentary would be released by the end of 2021 or 2022. It keeps getting moved for one simple reason: a lot is going on in my career, so we're trying to come up with the best possible plan on how to present it," Djokovic explained. He explained the importance of choosing the proper partner for the project and stated that additional videos are being integrated because of his recent French Open victory.
While Djokovic emphasized his anticipation of watching the finished film, he also emphasized the importance of ensuring that the documentary exceeds expectations. "I don't have an exact date, but I'm looking forward to seeing it. I'd like to get it as soon as possible," he explained. Djokovic discussed the notion of a multi-part series inspired by 'The Last Dance to accommodate the huge amount of material accumulated over the years.
"I've watched (Michael) Jordan's 'The Last Dance', ten episodes with each episode lasting 50 minutes… We've been shooting for years, there is a lot of material, so perhaps we can do something similar," he added. The documentary has been delayed many times, especially during his deportation from Australia following his anti-vaccination (Covid-19) stance.
Keep Exploring:- : Roger Federer and Kate Middleton's closeness doesn't sit well with wife Mirka as the Swiss gets honored at Wimbledon
Novak Djokovic is set to release his documentary soon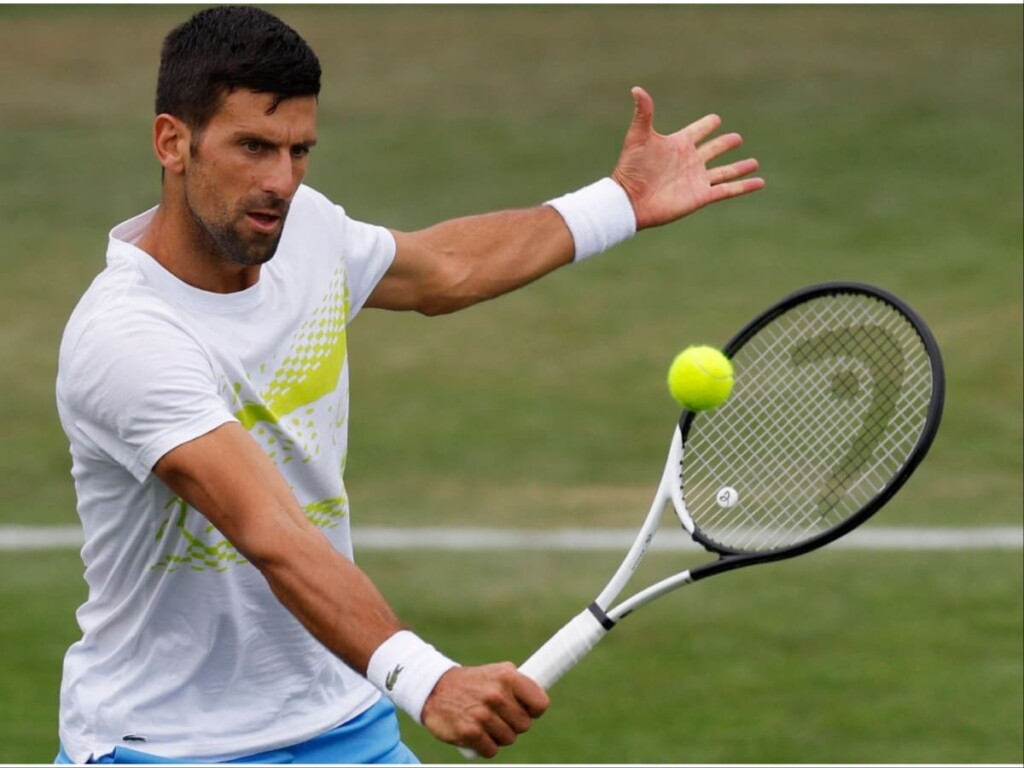 Since early last year, cameras have been diligently monitoring the former world No. 1 and setting the stage for what promises to be an intriguing and enthralling documentary. This project has been in the works for a long time, with earlier attempts dating back to 2016, and it appears that it is now gathering traction.
The idea for a Djokovic documentary was sparked in 2016 after it was revealed that an Amazon docuseries titled "Novak" was in the works. However, the initiative was unexpectedly halted the next year, during Djokovic's difficult season, due to his injury issues. Despite this loss, the concept was reintroduced in January 2021, coinciding with Djokovic's victorious run at the Australian Open.
The documentary's release date was pushed back again as Djokovic prepared for a record-setting Calendar Grand Slam at the US Open in September. The postponement demonstrates his steadfast desire to prioritize his on-court quest for glory. The upcoming documentary will reveal Djokovic's complicated journey, shedding light on both his extraordinary triumphs and the challenges he has endured along the way.
In case you missed it: