World No.1, Novak Djokovic, is arguably the greatest tennis player of all time. The other contenders undoubtedly include Rafael Nadal and Roger Federer. Djokovic recently tied with Nadal for attaining 22 Grand Slam titles. Djokovic is currently preparing to compete in the Dubai Duty-free Tennis championships.
Recently, Djokovic spoke with The National about his 2023 season so far. The excerpts included the controversies he faced during the Australian Open and his future ambitions. In particular, Djokovic spoke about his self-confidence and stated that on-court he was the 'best' among all the tennis stars.
Djokovic's indomitable accomplishments and constant drive warrant a certain attitude. The star harbors a sense of self-belief and respect in order to say he's the 'best'. The player equated the statement with a similar saying by Lebron James. The Serb also said that when he steps on the court, he is better than any of the players.
"I know that when I'm ready, when I'm there out on the court, on any surface, against anybody, I'm better, I'm the best. And I don't think there's anything arrogant or pretentious about it," added Djokovic. The 35-year-old sees no wrongdoings associated with his bold statement. Djokovic simply believes that this sort of mentality is important to achieve.
In the 12 matches that he has played so far in 2023, Djokovic is unbeaten. The top seed will play in Dubai next. He faces a qualifier to start his career in the northern emirate, and Constant Lestienne or Tallon Griekspoor might be his round-two opponents.
Also read: Novak Djokovic claims he would be unbothered if Rafael Nadal wins 10 Majors more than him
Novak Djokovic snubs Carlos Alcaraz to term Rafael Nadal as his biggest rival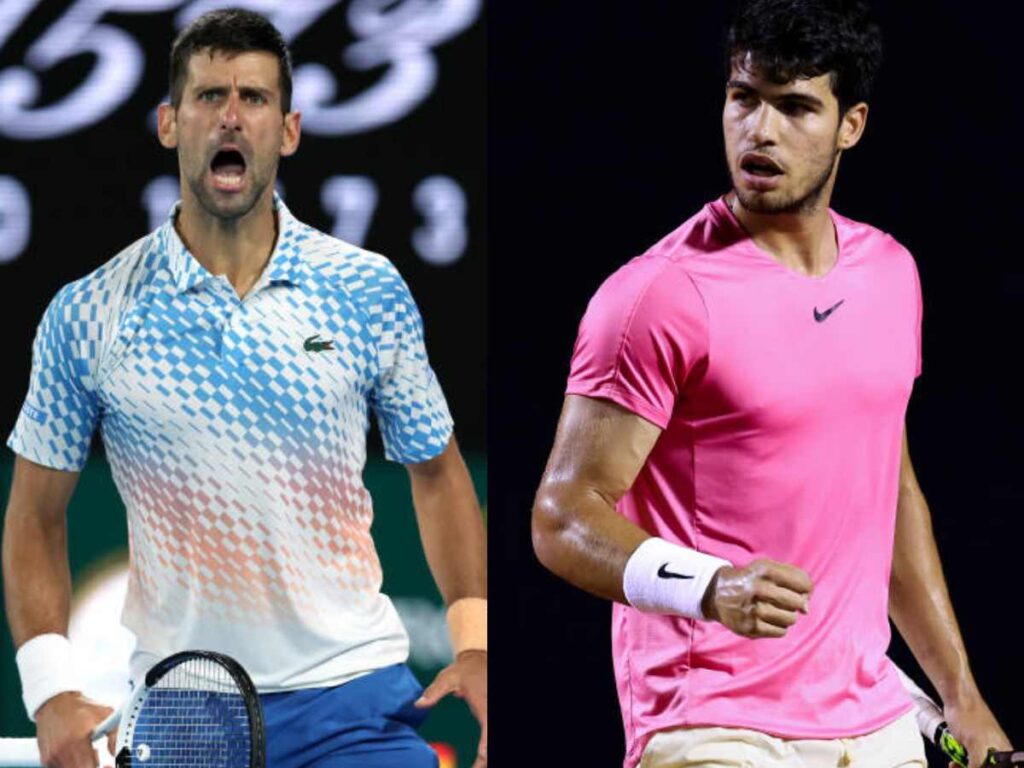 With his incredible Australian Open performance, Novak Djokovic beat young Carlos Alcaraz to claim the top spot on the ATP rankings, and ever since, tennis fans have only been able to talk about the new rivalry that may come to define this era. Since Rafael Nadal is struggling with injuries, the notion seems possible.
But, Djokovic ended all discussion of his rivalry with Alcaraz by making an astounding statement about Nadal. He termed Nadal as the 'biggest rival of his career'. Even though Alcaraz is the 'next best thing' and playing at a 'great level', for Djokovic, his dynamic with Nadal succeeds the one with Alcaraz, because the latter rivalry is short-lived till now.
In case you missed it:
Who will be World No.1 if Carlos Alcaraz matches Novak Djokovic's point tally?
"She had to break through the legacy of racism," Serena Williams becomes inspiration and recipient of praise for filmmaker Gina Prince-Bythewood