Novak Djokovic took the advice of a fan, followed it, and then won a rally against Nick Kyrgios at an exhibition match between the two. The point led Djokovic's coach Goran Ivanisevic to jokingly say that he had been fired in front of 15,000 fans at the filled Rod Laver Arena. Ivanisevic also sarcastically said he was ready to fly back home after the match as he was now just a spectator.
Novak Djokovic and Nick Kyrgios were part of an exhibition match in Melbourne ahead of the Australian Open. Djokovic walked to the baseline during the match and gestured for a fan to lean down and give him advice. He then followed it and won a point before pretending to fire his coach, who sat courtside.
Speaking on the point, Ivanisevic said a few games later," Yeah, I lost my job in front of 15,000 people." He also joked that he was now merely a spectator, saying," I have a flight at 10:45, Emirates, so I am okay, just watch and go." The Croatian, on being asked about becoming Kyrgios' coach after his "firing" replied with,"I don't think he needs a coach, he is a one and only."
The match between Kyrgios and Djokovic was scheduled to be a practice match but was then made an "arena showdown" due to the interest shown by fans. This was the pair's first match against each other since the 2022 Wimbledon final. The 'fast four' format meant different rules, which confused Djokovic and hilariously cost him a point.
The match played out in good spirits, with wheelchair stars David Wagner and Heath Davidson joining in for the deciding match tiebreak. Djokovic cherished the reception from the crowd as he played in Melbourne for the first time since last year's deportation drama. He got nostalgic post-match as he remembered the first Grand Slam title of his career, the 2008 Australian Open. He thanked the fans for their warm welcome back.
Related: Novak Djokovic wants to be the best, he can do it at Australian Open
Nick Kyrgios defeats Novak Djokovic at exhibition match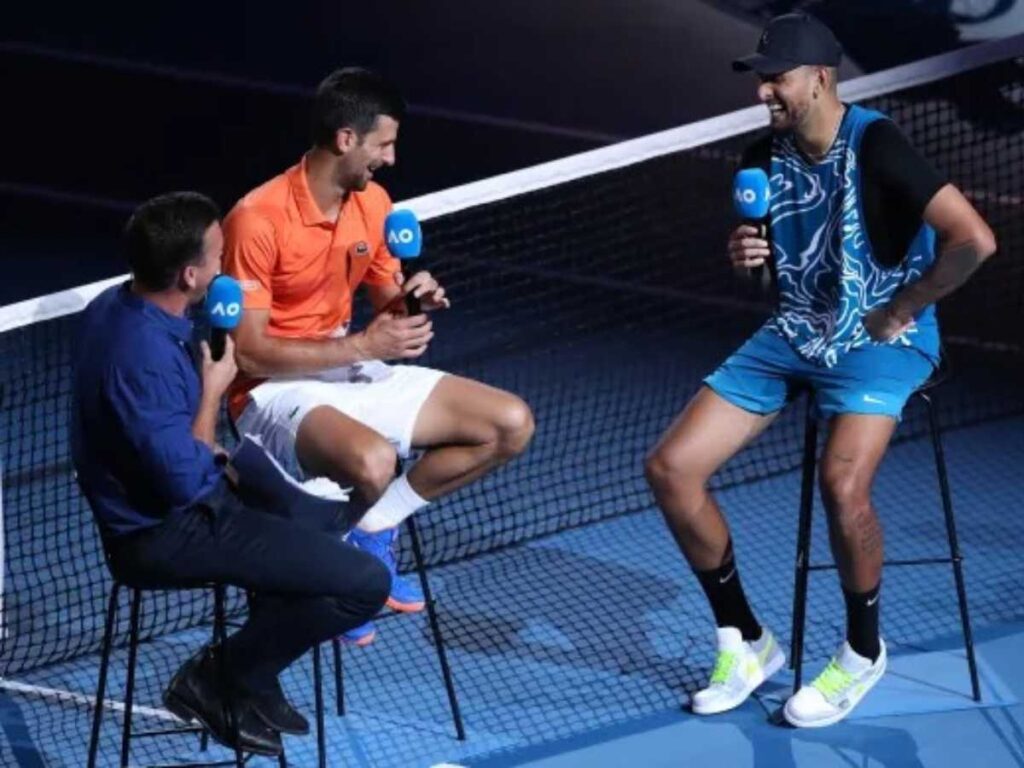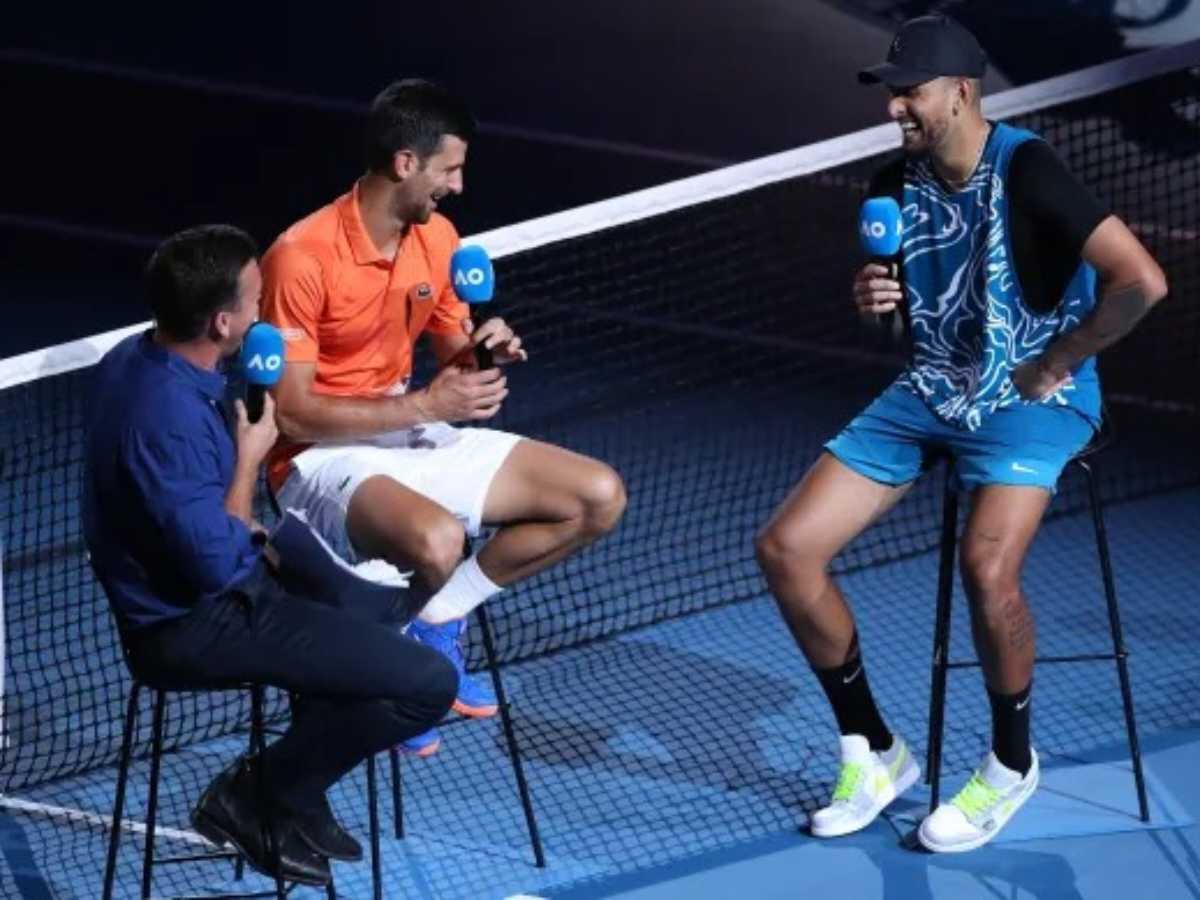 Nick Kyrgios got the better of World No.5 Novak Djokovic at the exhibition game. Playing his first match of 2023, Kyrgios seemed sharp and was full of his usual tricks. He won the match with some help at the end, 4-3 (5-3), 4-3, 10-9.
The match featured underarm serves, sledging, and plenty of brilliant aces from Kyrgios. Playing his first singles match in 98 days, Kyrgios looked in shape for competitive tennis. He had the Wimbledon final against Djokovic in mind as he said," It's a very special moment for me. I need some payback for Wimbledon – I haven't slept since!"
Kyrgios needed the help of wheelchair tennis player David Wagner to secure the victory over Djokovic. Wagner and Heath Davidson joined the tiebreak to cheers from the crowd to cap off the match. The exhibition was for a noble cause, as all proceeds from the game went to charity. And it was certainly entertaining as the Melbourne crowd witnessed the two favorites for the Australian Open in action.
Incase you missed it:
Very emotional, says Rafael Nadal, as he reflects on 2022 Australian Open title.
Nick Kyrgios compares his relationship with Novak Djokovic to that of Federer and Nadal