There is no hiding the fact that two of the greatest tennis players the world has ever witnessed — Novak Djokovic and Roger Federer — are not friends with each other. It has been clarified by both players on numerous occasions that, though they very much respect each other for what they have given to the sport, the two behemoths are not buddies off the court.
Now, there has been an uproar from Djokovic's fans, who have lashed out at Federer for not wishing the Serb well publicly after he lifted his record 23rd Grand Slam title at the French Open last week.
Many legends of the game, including Serena Williams, Andy Murray, and many more, sent congratulatory messages to Djokovic after his historic achievement; however, there was no such thing from Federer's side.

Keep Exploring: Ilie Nastase RIDICULES Novak Djokovic's 23 Majors record, claims that Rafael Nadal's 14 French Open titles were more difficult to achieve
Djokovic's fans have accused Federer of jealousy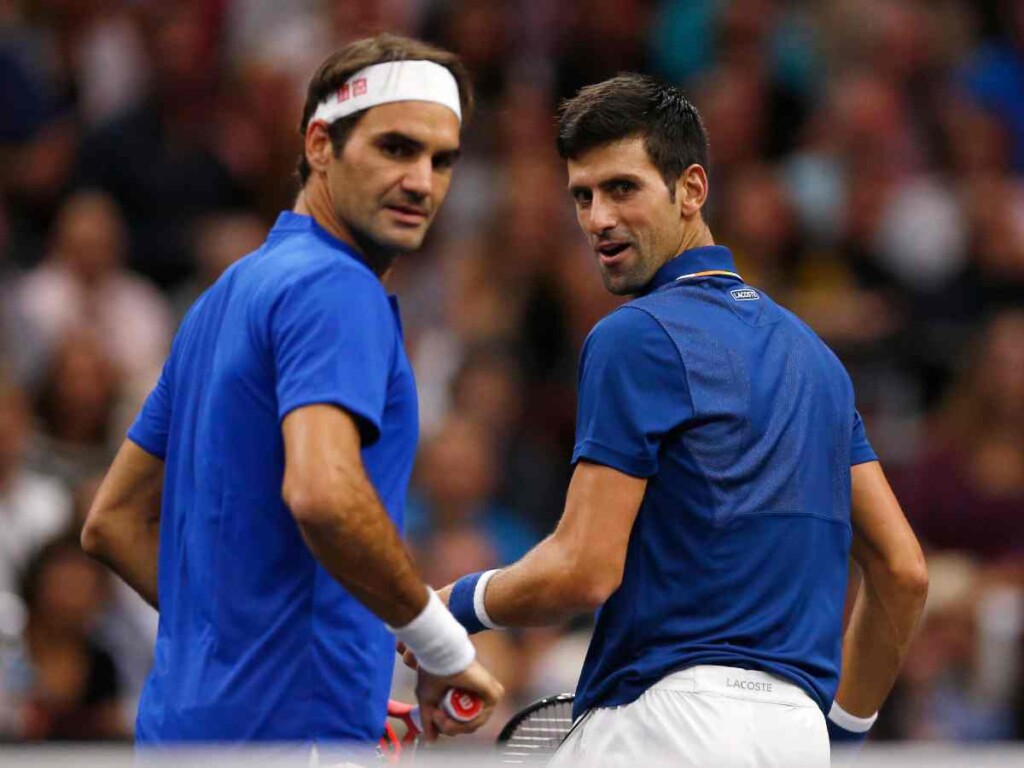 The supporters of the Serb have also not forgotten the time when Federer was a senior member of the ATP Council and did nothing to stop Djokovic from getting detained during the 2022 Australian Open over-vaccination issues. They claim that the Swiss Maestro is 'jealous' of Djokovic's astounding achievements.
Sharing a wide spectrum of reactions online, here's what fans have to say:

While it is true that Djokovic and Federer are not friends with each other, leveling accusations against the Swiss star for 'jealousy' or being 'arrogant' is a bit too much by the Serb's fans.
Countless times both players have appreciated each other and maintained a high level of respect for each other. Djokovic and Federer have never shied away to praise each other's on-court performances.
Though Federer may not have publicly wished Djokovic his triumph in Paris last week, it is not necessary that he detests Djokovic or can't stand the 36-year-old's humongous success. Federer has been known as the gentleman of the sport for a reason and he doesn't deserve such kind of harsh words.
In case you missed it: