After Harold Mayot's unsportsmanlike mid-game tantrum cost Nuno Borges the set, the Spanish player screamed for the match supervisor. When a ball from the opposing court landed on their match court, French tennis player Harold Mayot stopped playing. Nuno Borges had a set point as Mayot was set to serve at 4-5 (30-40). He stopped serving and sat on his bench, demanding that the chair umpire summon the supervisor. The game was paused for three minutes as Mayot sipped water and complained.
After the play resumed, world number 74 Nuno Borges, instead of taking the set, hit the ball to the net, tying the score at 5-5. As strange as that was, Borges started yelling to summon the supervisor to the court. He shouted out "SUPERVISOR" and made some incomprehensible noises.
As a result, the supervisor was called twice, with just one point played in between. The two players were in the round of 32 at the ATP 175 Challenger tournament Open du Pays d'Aix.
Borges was complaining about the unprofessional handling of the situation by the chair umpire. Harold Mayot eventually won the game with a score of 7-5, 6-4 which did not sit well with the Spaniard.
Keep Exploring: Emma Raducanu ruled out of French Open and Wimbledon after hand and ankle surgery
Events leading to Nuno Borges' and Harold Mayot's watch-worthy spat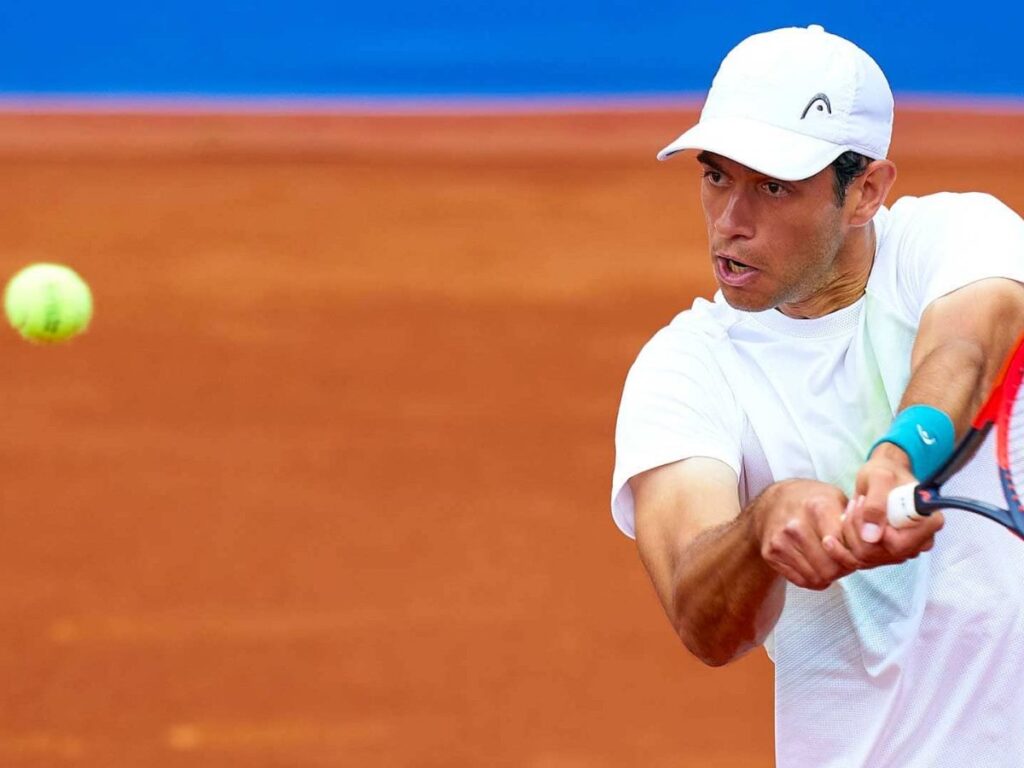 Apparently at the beginning of the match at 15-0, a ball from the next court had come to the match. At that time too Mayot had requested the chair umpire to stop practice on the next court to no avail. So when the ball from the next court reappeared at a crucial point the world no. 241, lost his cool. The 3-minute break mid-game was enough to throw Nuno Borges off his game and he eventually lost the crucial breakpoint of the match.
This just goes to show how agitated professional tennis players are becoming. They are right on the fence if anything doesn't go their way. Though at the end of the match, Mayot told Borges "I'm so sorry, it was not against you, you know?"
Borges is currently the best Portuguese men's tennis player on the ATP Tour but he hasn't delivered at all this clay season. He has lost in the first round twice and has only won one match- against Ilya Ivashka in Barcelona.
In case you missed it: