World No. 37 Nick Kyrgios continues his fine form as he defeats compatriot Alex de Minaur to reach the quarter-finals of the 2022 Canadian Masters in Montreal. Nick won the match 6-2, 6-3 in mere 62 minutes with the first set being won in 23 minutes by Kyrgios who has been brilliant since the start of the grass season.
Coming fresh from a title in Washington, Kyrgios had a brilliant win against World No. 1 Daniil Medvedev in the second round, his second win over a World No. 1 ranked player and the win over Alex was just another example of his own brilliance as the determined mode of Kyrgios becomes difficult for his Tour colleagues to contain as Nick has now won 9 straight matches on the trot and has suffered just 1 defeat in his last 16 singles matches with the loss to Novak Djokovic in the finals of 2022 Wimbledon being the only loss of his during the run.
Also Read: "Truly incredible shamelessness" Tennis fans absolutely gutted on finding Novak Djokovic not allowed to play at the US Open Fan Week
"It was a day I'll probably never, ever forget": Nick Kyrgios on his win over Daniil Medvedev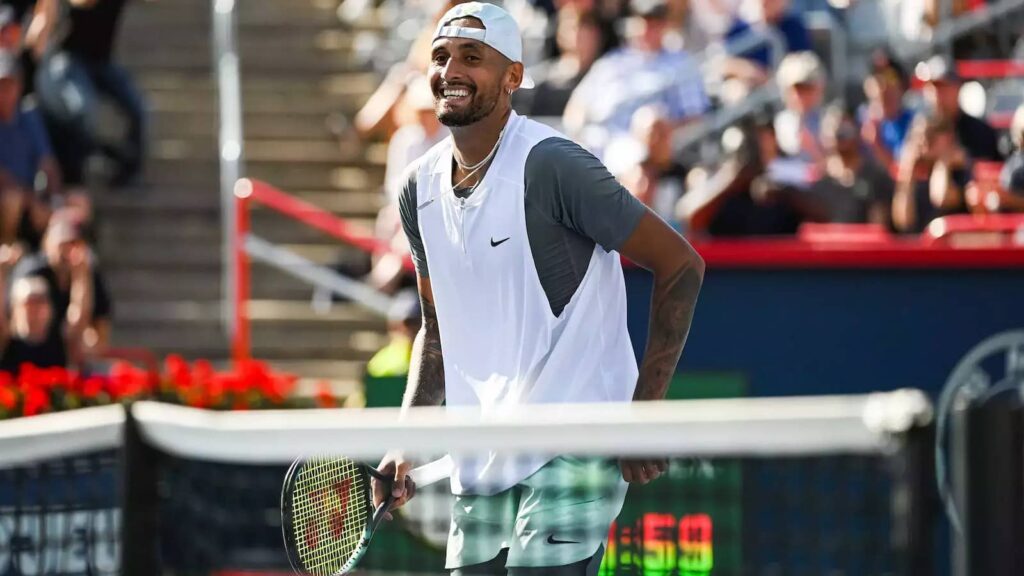 Kyrgios has been quite frank about his off-court struggles this season by openly admitting to going through a difficult spell with mental health issues. While he is grinding out tough wins on the court, one part of him continues to remain focused back home in Australia where his mother has been undergoing medical treatments for a while and his father is also not completely well.
"Incredibly tough after yesterday's big high, playing Daniil, and the crowd was amazing. It was a day I'll probably never, ever forget. Today was really hard mentally for me to go out here and play Alex. We're such good friends and he's been having such a good career so far and carrying the Australian flag for so long. It was just tough mentally. It's never easy to play a player like that, especially if they're Australian. I just got out here and got the job done. I played the way I had to play.
"He's a hell of a player. If you play to his strengths, he's one of the best players we have in the game and he's so fast. He's going to have a hell of a career. These days are starting to blend into one another. I'm just kind of playing the game, physio, eat, sleep, play. It's tiring, but that's the sport. I am missing home a little bit, I'm not going to lie. I've got my mum and my dad, I haven't seen [them] in about three months. So I'm missing home but at the same time I know that it's only a couple of tournaments before I go [back]," said Kyrgios.
Guaranteed to be seeded for the 2022 US Open as he now rises to World No. 27 by reaching the quarter-finals, Nick said, "It was a goal, more so I didn't get one of the big titans or gods [in the] first round. I can actually work my way into the tournament. I always feel that my game is right there, no matter who I play. Today I felt amazing and hopefully, I can keep it going," in comments reported by Eurosport.
Nick will now take on Hubert Hurkacz in the quarter-finals with the Pole being the only man remaining in the draw to have won an ATP-1000 title and it promises to be a brilliant battle between the two fine players.
Also Read: "I think he's the only one who can compare to Roger Federer, Rafael Nadal, and Novak Djokovic," Andy Roddick makes a shocking claim about Nick Kyrgios
Also Read: "Changing the way we deal with mental health" Serena Williams is excited after striking a deal of $5 million with WonderMind
Do follow us on: Google News | Facebook | Instagram | Twitter