The American star, Tommy Paul faces criticism from the fans for not shaking hands with Novak Djokovic during the Laver Cup. An old video popped up on Twitter from the Laver Cup 2022 that went viral. The video saw Novak Djokovic and Frances Tiafoe shake hands with the rest of the players and the coaches. Match number seven was played between Novak and Frances. Novak won the match comfortably in straight sets 6-1, 6-3.
Novak who played for Team Europe later went to the camp of Team World to shake hands. However, Tommy Paul who is playing for Team World managed to avoid shaking hands with Novak. Fans posted this video on Twitter on the eve of the semifinal clash between Tommy Paul and Novak Djokovic. People slammed Paul for his rude attitude and also said it was his loss and Novak is unaffected.
While some of the fans believed that Tommy was better than that, others slammed him for his attitude. Netizens believed that it was intentional by the American and said he missed out on a golden opportunity. People also predicted the score line of the semifinals as 6-0, 6-0, 6-0 and made fun of Paul. Fans tagged Novak too in their tweets so that he would see the video and get hyped up.
Few fans also recalled Novak's words in the post-match press conference after his quarterfinals. Novak talked about the first time he met Tommy, as the fan explains that Tommy might have felt awkward and hence didn't shake hands. Few other fans backed Tommy and said he might be distracted at that moment and it's not a big issue.
Related: WTA founder Billie Jean King urges Wimbledon to reverse ban on Russian and Belarussian players
Tommy Paul faces criticism for his past actions against Novak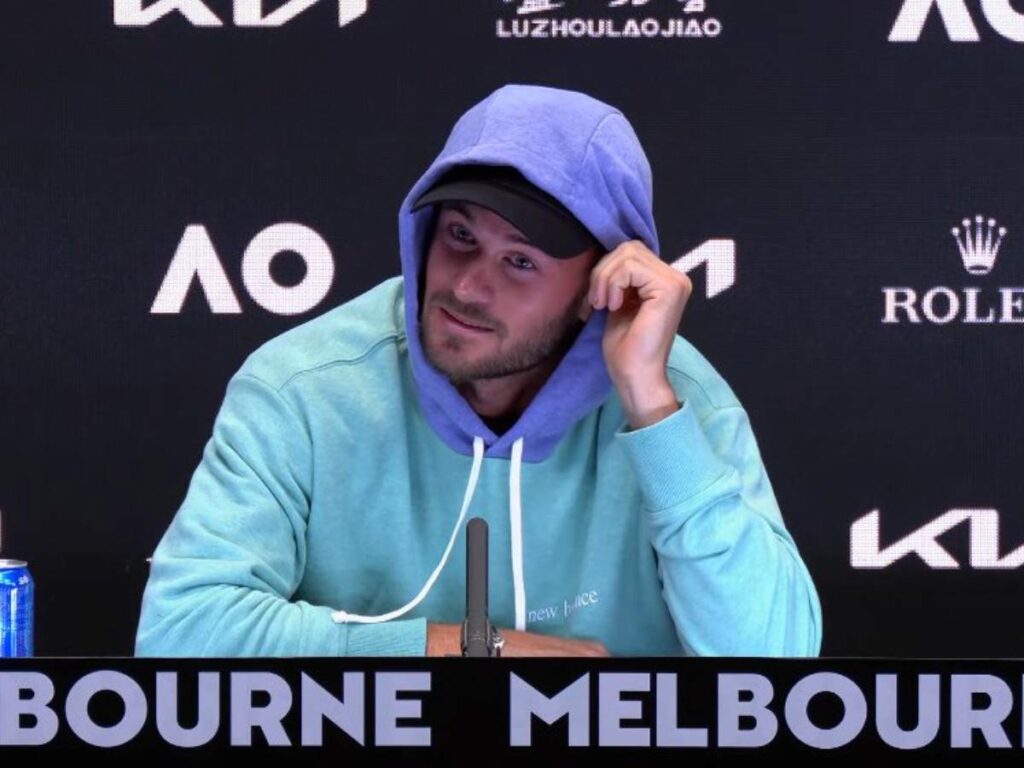 On the other side of the line, few people supported Paul and asked for a full video or any other detailed information. They urged everyone to not get to any conclusions as no one knows what happened there. Novak fans meanwhile started slamming him and predicted that it will be a humiliating match for the American in the semifinals.
Netizens also tweeted saying they are sure that Paul remembers the incident and added that it was definitely intentional from his end. Some went too extreme calling him a pathetic loser. However, a fan derived a theory that they did shake hands but the hug of Bjorn and John got in the way blocking the view.
Tommy reached the first-ever Grand Slam semifinal of his career and will play against the 9-time Australian Open champion, Novak. Tommy is also the first American to reach the Australian Open semifinal since Andy Roddick in 2009. Although it looks like a one-sided context on paper, it will be an exciting one for the fans and the audience.
Continue Reading:
Novak Djokovic's father caught into a major controversy after unwittingly posing with Russian nationalists
Wimbledon breaks ages-long tradition as it shortens the men's doubles format following Nick Kyrgios' rant