Rafael Nadal is back in action and the Spaniard looks all set for the third Grand Slam of the year. The Spaniard after being a bit skeptical about making it to Wimbledon after his win at French Open has started practicing on grass courts showing that he all set to plat for the third grand slam this year.
Nadal has already won both Australian Open and French Open this year and has the chances of making it three out of three this July. The Spanish Bull has looked relentless in the past two grand slams and he'll be ready to unleash himself on the grass court as well.
The grass hasn't been a place where Nadal has able to get his best performances but he has shown that he is capable of winning tournaments on grass. The Spaniard has won two Wimbledon titles in his career which might not look impressive for a legend like him but for a player who doesn't play his best tennis on grass these stats are beyond impressive.
Also Read: WATCH: "When was the last time he didn't do it?"- Tennis Twitter trolls Nick Kyrgios heavily as he smashes his racquet again against Stefanos Tsitsipas
Will Rafael Nadal's 12 year wait for Wimbledon title end?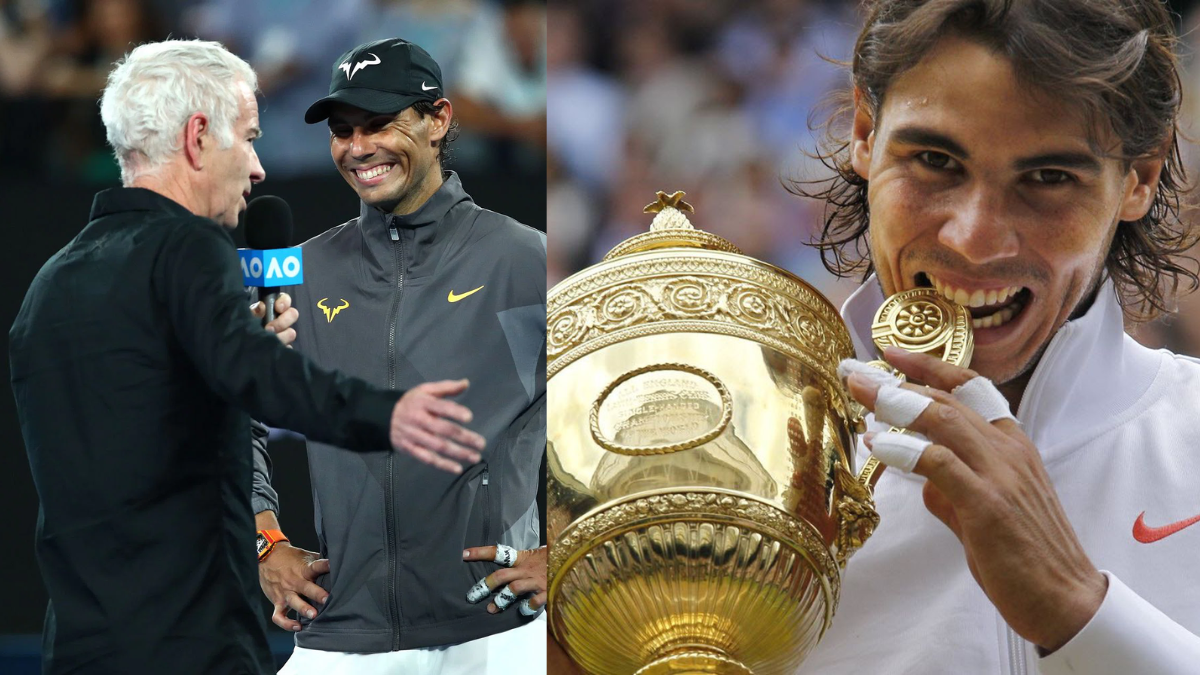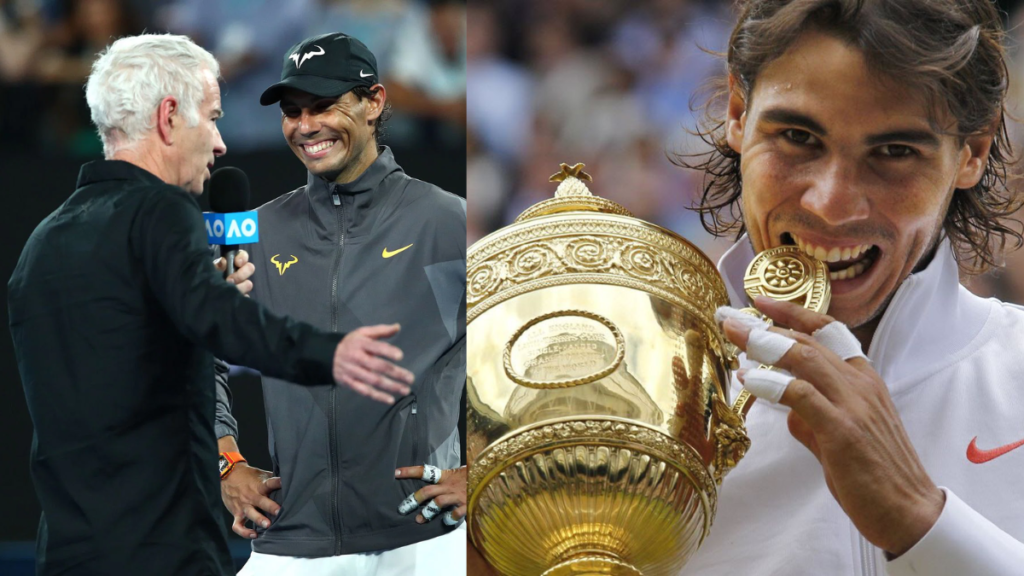 Rafael Nadal has made it into 5 finals at Wimbledon and has managed to win only two of those. Two of his loses have come against Roger Federer who won't be there this time around and the third came against Novak Djokovic who will be his biggest threat.
The last two times Rafael Nadal has played at Wimbledon he has reached the Semi-Finals but hasn't made it any further. He hasn't been playing the tournament for the last two years but he'll be confident because of the form that he is coming in with.
He is all set to win all the three titles that Djokovic won last year and also has a chances of making it a Golden Slam which the Serb was unsuccessful in achieving. However, he needs to work harder to win at Wimbledon when compared to the other two grand slams he has won.
Also Read: "It's difficult to believe Roger Federer is real" Stefanos Tsitsipas shares his memories of playing against the Swiss Maestro for the first time in his career
Also Read: "I will go just for doubles" An 'over the moon' Ons Jabeur reveals how she teamed up with Serena Williams in the American's return to tennis