World No. 1 Novak Djokovic scripted history last Sunday as he won a record-extending 24th Grand Slam by claiming the US Open 2023 title at the Arthur Ashe Stadium. The Serbian legend defeated the 2021 US Open champion Daniil Medvedev in straight sets (6-3, 7-6(5), 6-3) in just over 3 hours to clinch his 4th US Open title and 3rd Grand Slam of the year. Djokovic avenged his loss to Medvedev in the 2021 US Open final as he became the oldest man (36) to win the US Open in the Open Era.
With the win, the 36-year-old extended his lead over arch-rivals Roger Federer and Rafael Nadal in Grand Slam tally. The Serbian star is now two clear of Rafael Nadal's tally of 22 men's Slam singles titles, with Roger Federer two further back on 20. The Spaniard recently shared his thoughts on Djokovic's 24th Grand Slam win.
In an interview with Spanish news outlet Movistar, Nadal was asked whether he felt frustrated by the fact that he has been left behind in the Grand Slam record chase by the Serb.
In reply, the 22-time Grand Slam champion said, "I am not frustrated for a simple reason – because I believe that within my possibilities I have done everything possible to make things go as well as possible for me. With 22 grand slams, you cannot live frustrated."
"I think Djokovic lives it in a more intense way. For him, it would have been a greater frustration not to achieve it," Nadal added.
Keep Exploring: Carlos Alcaraz will be the one to 'carry' tennis declares Novak Djokovic showering praise on the reigning Wimbledon champion
Fans on Social Media lash out at Rafael Nadal for failing to congratulate Novak Djokovic
Tennis fans on social media were irked by the fact that Nadal didn't congratulate Djokovic on his record-extending win at the US Open. While referencing Djokovic's win, in his televised interview with Movistar, Rafa didn't share a congratulatory message for his long-time rival. Some fans called out Nadal for being salty with regards to Nole's success. Others called him classless and pointed out his apparent frustration at failing to stay ahead of World No. 1.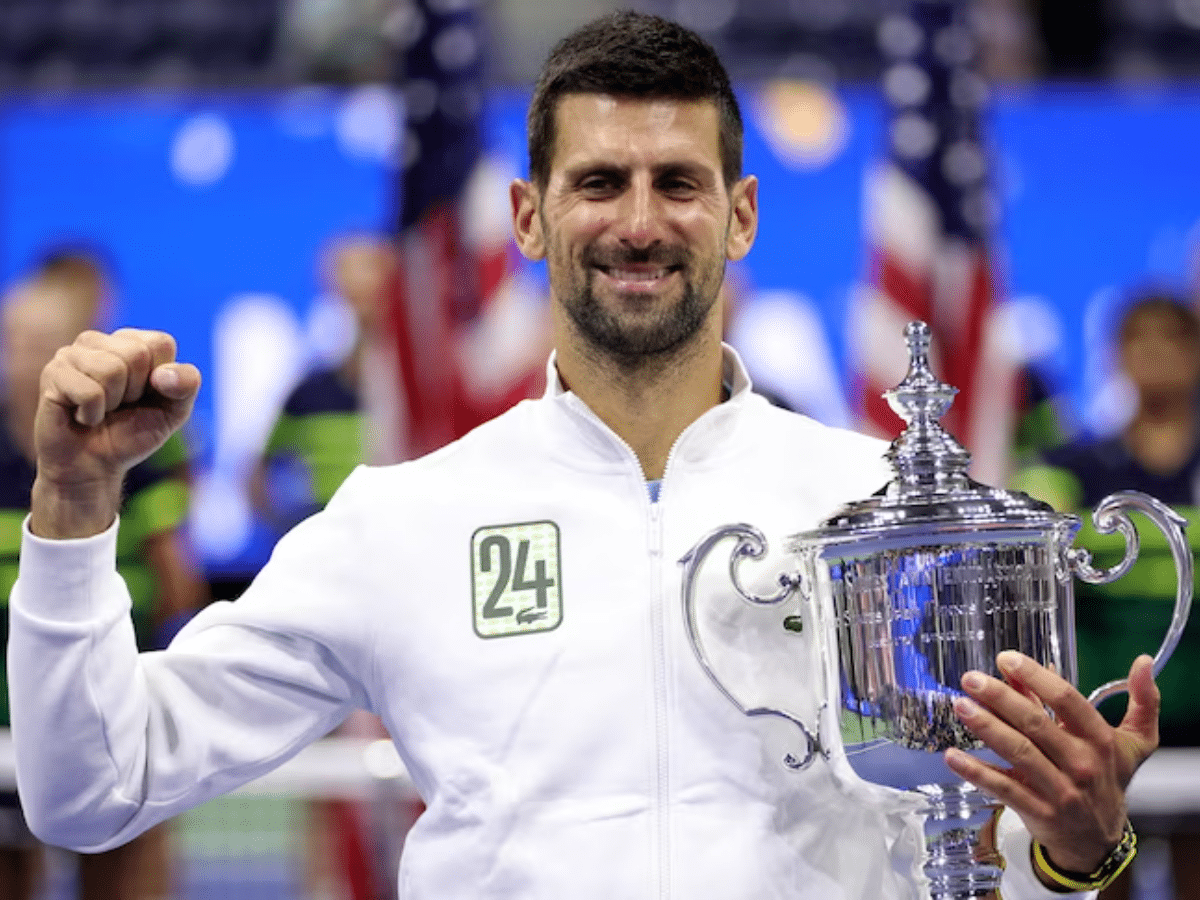 Sharing a wide spectrum of reactions online, here's what fans have to say:
The Spaniard has suffered consistent injury setbacks since his shocking exit in the second round of the Australian Open. During the match, Nadal was severely hampered by a hip injury, for which he received treatment throughout the game. Asked about his expectations for his return to tennis next year, Nadal was very honest with himself and said that he wouldn't expect to win Grand Slam titles right away.
In case you missed it :