Tennis legend Rafael Nadal's quality of putting things into perspective after losing a match is not a new thing in tennis. Rather than getting disappointed after another low-quality performance at the 2022 ATP Finals, the Spaniard chose to keep himself motivated before the 2023 season. This was the 4th consecutive loss of Nadal starting from the loss against Frances Tiafoe in the US Open pre-quarterfinals.
After losing to Canadian World No.6 Felix Auger-Alliasime 3-6, 4-6 in the second round robin match of the ATP finals and almost getting knocked out of the tournament, Nadal opinioned in the press conference, "I don't think I forgot to play tennis, how to be strong enough mentally. I just need to recover all these positive feelings and all this confidence and all this strong mentality that I need to be at the level that I want to be."
The 22 time-Grand Slam champion continued his train of thoughts reflecting on what he is going to do next and how motivated he will be, "And I don't know If I (am) going to reach that level again. But what I don't have any doubt (is) that I (am) going to die for it".
The indoor hard court is considered to be his least favorite surface and ATP Finals is a tournament that he has never won before. Thus, while some fans are optimistic about his comeback, others are calling him "finished" after his another poor match on indoor hard courts.
Related: "No infiltration no gain no win" Rafael Nadal bashed on social media after another disappointing defeat at the ATP Finals against Felix Auger Aliassime
What is next for Rafael Nadal?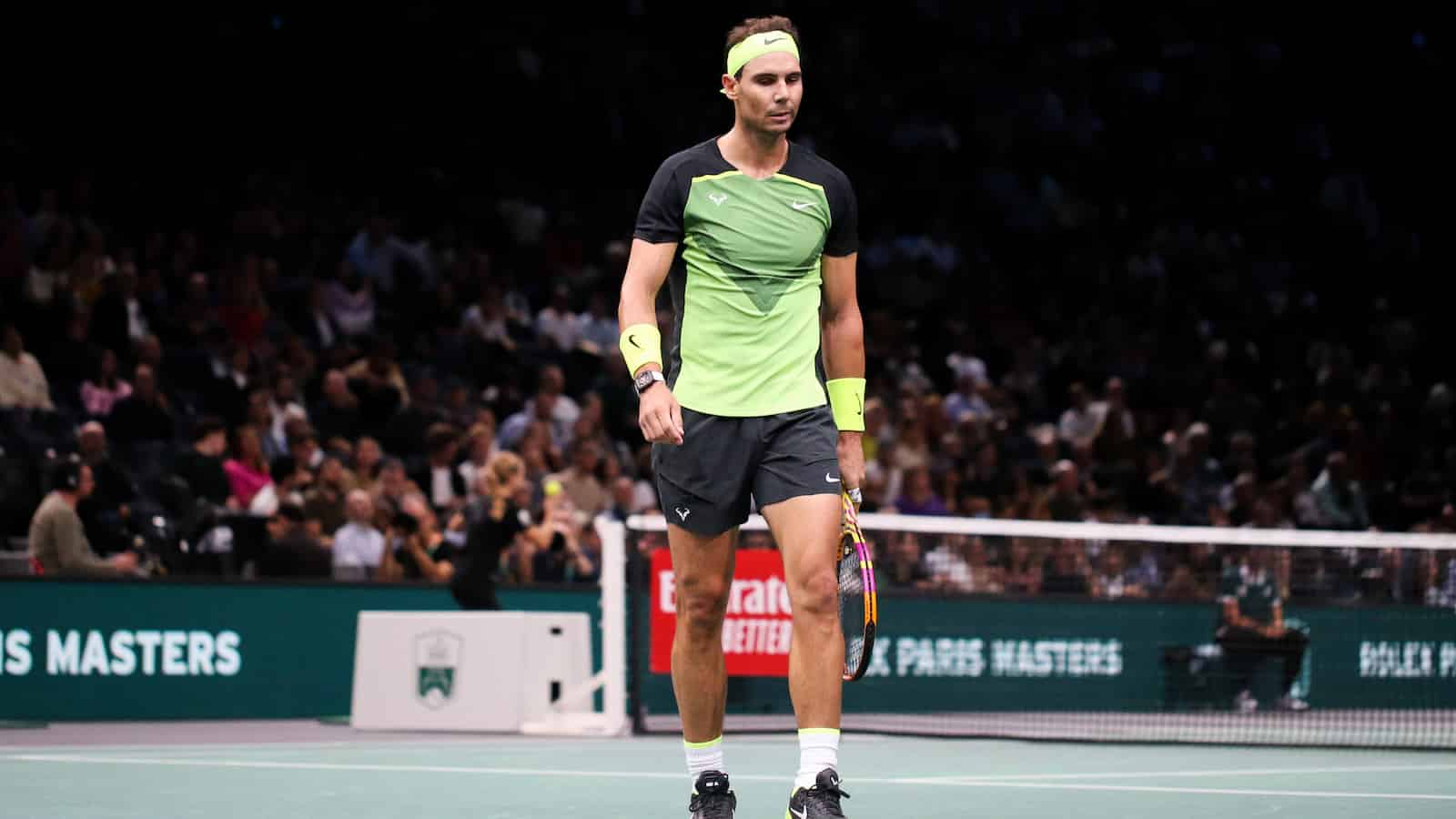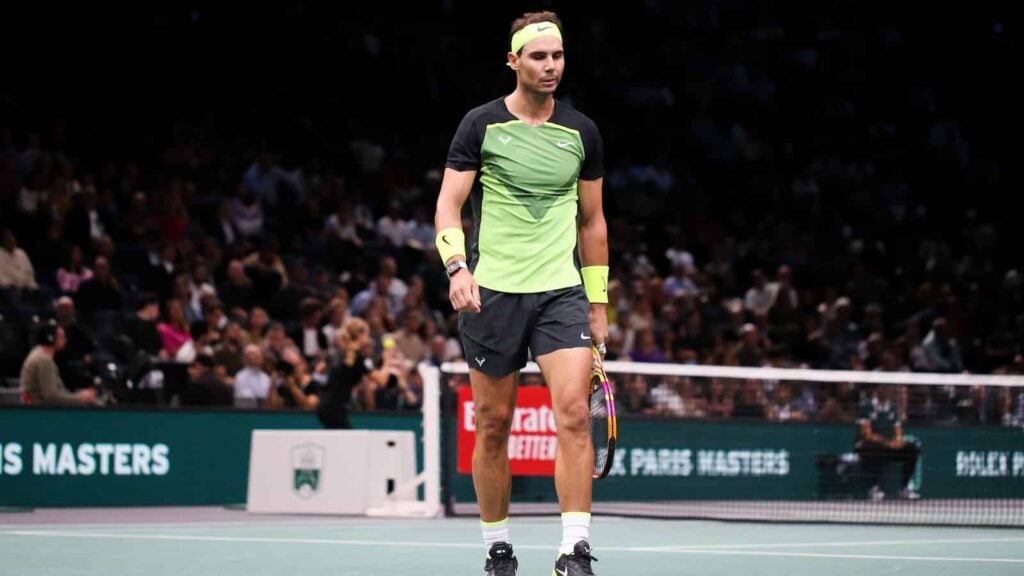 The Spaniard is still not knocked out of the ATP Finals, Turin yet. Even though the chances are so slim, there is a possibility in which Rafa can move into the semi-finals – first thing, he has to win against Casper Ruud in straight sets then expect Taylor Fritz to beat both Felix Auger-Alliasime and Casper Ruud in straights. If such a scenario comes up, Taylor Fritz will be grouped first with 3 wins and the rest 3 will be tied with 1 win each.
If the number of sets won is also equal among the 3, the number of games won by each will be considered. These are all rarest of chances to happen but this is mathematically possible. In the current form, it is almost impossible to see Taylor Fritz winning both matches against the Canadian and the Norwegian in straight sets even if Nadal manages to produce magic against Casper Ruud in his next match.
Following the ATP Tour, the Spaniard is set to play an exhibition event in Latin America later this month. Then he will participate in the new United Cup representing Spain along with Pablo Carreño Busta, Albert Ramos, David Vega, Paula Badosa, Nuria Párrizas, and Jessica Bouzas from Dec 29 to Jan 8.
With Novak Djokovic's visa ban overturned in Australia, the tennis world is excited to see a possible Nadal-Djokovic match in Rod Laver Arena next year. For that to happen, the Spaniard will have some works to do as he mentioned in the post-press conference.
Also Read: "Mind officially blown"- Serena Williams reacts after being honored at Smithsonian's National Portrait Gallery
Also Read: WTA keeps China out of 2023 calendar after Peng Shuai controversy