Roger Federer is showing the world how a retired life is to be enjoyed. The ex-world no. 1 was seen in the F1 Miami Grand Prix paddock on May 7, 2023. Many are wondering what the 20-time Grand Slam title winner is doing there. It seemed like he was not just there to enjoy the Sunday race but also to go on a Hot Lap around the Autodrome circuit with the Mercedes team. Federer is a brand ambassador. Federer was looking quite sharp in his all-white casual race-day outfit.
For those of you who aren't big on driving lingo, a hot lap is a lap around a racetrack that is not part of a competition. If one were to draw conclusions from Roger Federer's photos from The Hot Lap, he seemed to be having a lot of fun. Toto Wolff, who is the part owner of the Mercedes-AMG Petronas F1 team, was the first to introduce Roger Federer to Hot Laps back in 2016. Federer has not stopped taking this opportunity ever since.
Roger Federer has been in the USA for the last week as one of the hosts of the Met Gala. He has been enjoying the hospitality, and here in Miami, he is being treated well by the Ferrari team. Miami Open tweeted a photo of the Swiss, saying, "Look who is back at the Hard Rock Stadium". Only this time, he was not there to play a match at the Miami Open. But to attend the Miami race and also for the lap around the circuit.
Keep Exploring: "Peak misogyny!" – Tennis Twitter ACCUSES Madrid Open of sexual discrimination after ball girls were spotted wearing 'extra revealing' clothes only during men's matches
Roger Federer has been a fan of Formula One since childhood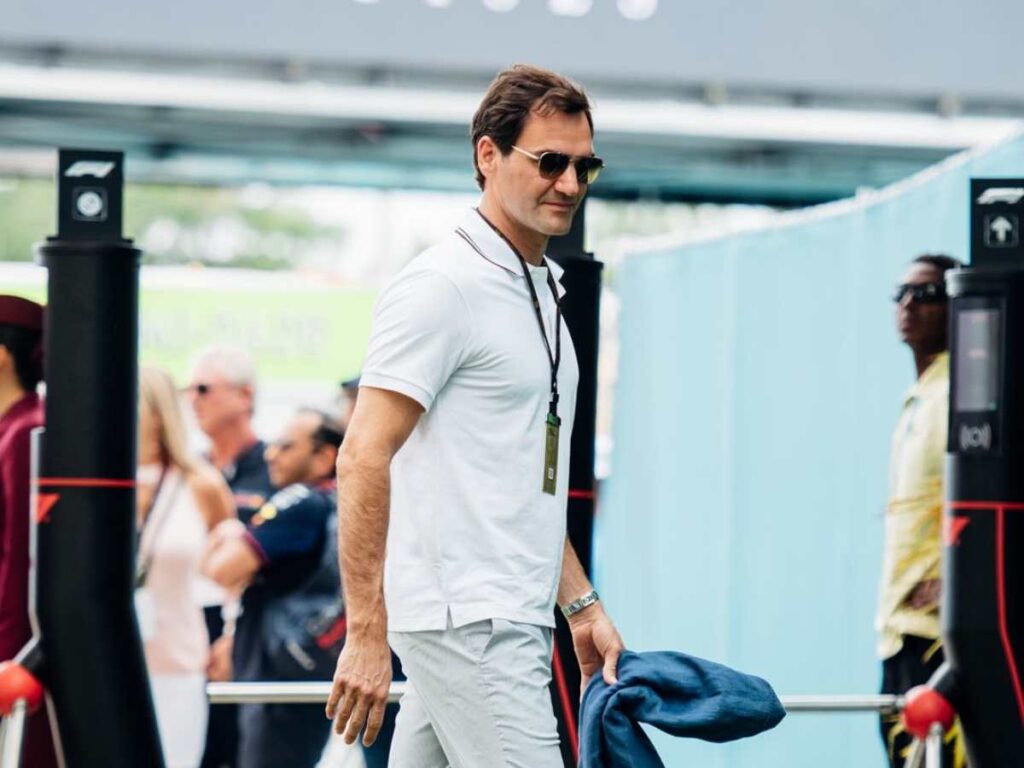 Roger Federer has been an avid fan of Formula One since he was a little kid. He was a big fan of Michael Schumacher growing up and looked up to him as an inspiration. He used to feel that no one could stay on top as long as Michael Schumacher did at F1.
However, he proved his younger self wrong by excelling in tennis and staying at the top for years at a stretch. He is part of the Mercedes fraternity and shares a bond with Lewis Hamilton and George Russell.
Roger Federer himself has a huge fan base at the Formula One driver's club. On his retirement, Roger received a lot of kind words and wishes from F1 drivers. To name a few George Russell, Fernando Alonso, and Niko Hulkenberg had written emotional farewell tweets to Federer.
In case you missed out: