The Laver Cup is all set to begin on September 22nd, and Team World will be looking forward to winning the title for the second time in a row. Former World No. 1 and Swiss legend Roger Federer will also be attending the tournament in Vancouver, Canada, this year. However, more interestingly, Federer has expressed his desire to coach and become the captain of Team Europe sometime in the future.
During the interaction with the media at the 2023 Laver Cup, Roger Federer said, "I like being in the tennis sphere. Maybe one day I'll be the captain of the team. There are no plans as of now, but I think that could be quite nice." Federer, who loves being involved with the sport, expressed the possibility of taking over and replacing Bjorn Borg, the current coach of Team Europe in the near future.
The last time the 20-time Grand Slam title champion was at the Laver Cup, he left the entire tennis world as he announced his retirement. As expected, people all over the globe were in tears and disbelief at the announcement.
There is no denying the fact that Roger Federer is still one of the most beloved personalities in the realm of tennis, and his permanent break from the sport upsets the majority of sports lovers out there. His emotional and heartwarming moments alongside long-time on-court rival and off-court friend Rafael Nadal will be cherished forever.
Talking about this year's teams, Roger mentioned that he is excited to see a superstar pair in the doubles matches between both teams. As per the former tennis professional himself, witnessing such pairs is something that he always looks forward to in the Laver Cup because one normally does not get to see such players play alongside each other in any other tournaments.
Federer added, "I always get very excited about Laver Cup doubles teams because there are always teams that we haven't seen in the past."
Also Read Rafael Nadal eager to retire alongside Carlos Alcaraz as doubles partner at the 2024 Paris Olympics as the young gun continues to rise
Roger Federer will attend the Laver Cup to support Team Europe
The former World No. 1 will be in Canada for 3 days, attending the Laver Cup this time as a spectator. Roger has openly expressed his support for Team Europe and hopes to see them stop Team World from defending their title. He further added by saying, "There's something in me that's Team Europe; 'I'm happy if the world wins; don't get me wrong—but somehow, I can feel it deep inside; I want Europe to win." (via the Laver Cup website).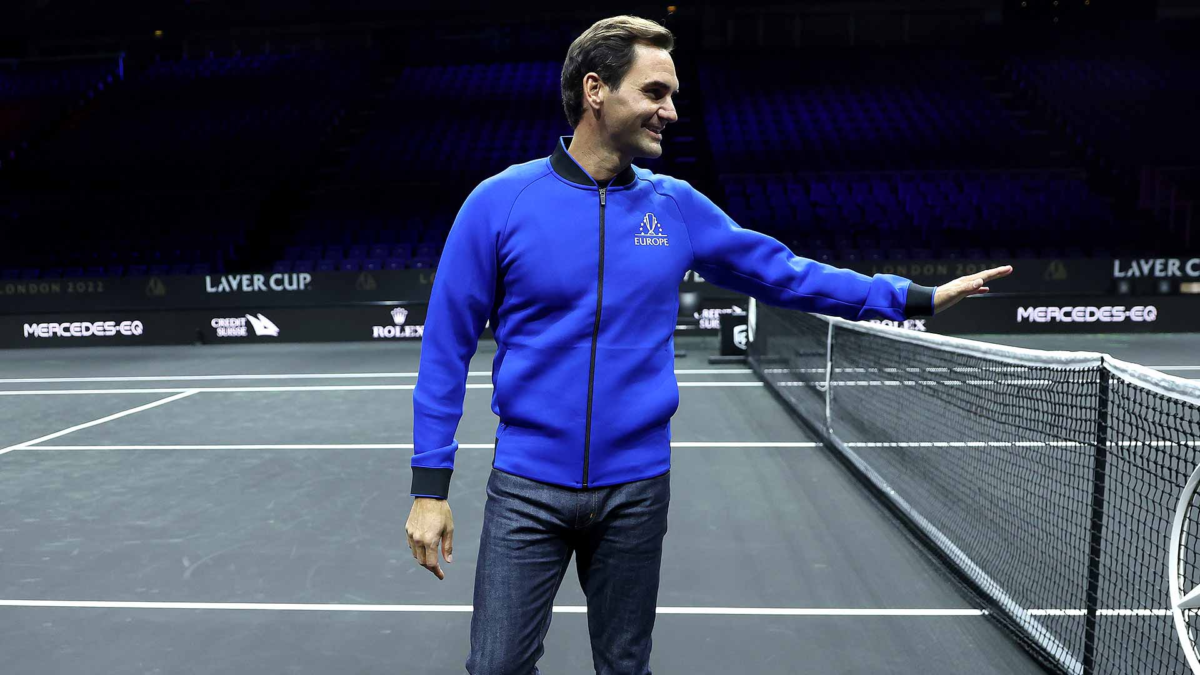 That's not all; Federer even met the players participating in this year's Laver Cup and mentioned his excitement about watching Hubert Hurkacz and Andy Rublev play doubles alongside each other in this tournament.
Follow Firstsportz on WhatsApp Channel
In case you missed it: