20-time Grand Slam champion Roger Federer's last Grand Slam appearance of his career came in the quarter-finals of Wimbledon 2021. Federer faced the big server Hubert Hurkacz in the quarter-final encounter. The Polish star defeated the 39-year-old in straight sets to reach his first Grand Slam semi-final. Federer did not play in a singles tournament after Wimbledon 2021. The Swiss legend announced that he was set to return to the tour at the 2022 Laver Cup in September.
On 15 September 2022, he announced his impending retirement from professional tennis on the ATP Tour, noting that the Laver Cup would be his final ATP event. His final match resulted in a 6–4, 6(2)-7, 9–11 loss in doubles partnering long-time rival and friend Rafael Nadal against Jack Sock and Frances Tiafoe.
The Swiss great returned to the centre court last year for its 100th anniversary celebrations. This was his first appearance on the court since the quarter-final loss. Talking about his return to the court in an interview with Wall Street Journal, Federer said, "Because a year before, when there was the 100th-year celebration of Centre Court, I felt that I maybe didn't want to be there. It was important for me to be there, but it was a crushing feeling I had, a twisted feeling I had. This year, I was very happy to be back there. And the people were happy to see me happy."
The 8-time Wimbledon champion further said that this year he was "very happy" to be back at Wimbledon following his retirement.
Keep Exploring: NYPD used 'acetone' to unglue the protester's feet who caused a 50-minute delay during Coco Gauff's semifinal match at the US Open
Roger Federer talks about his post-retirement life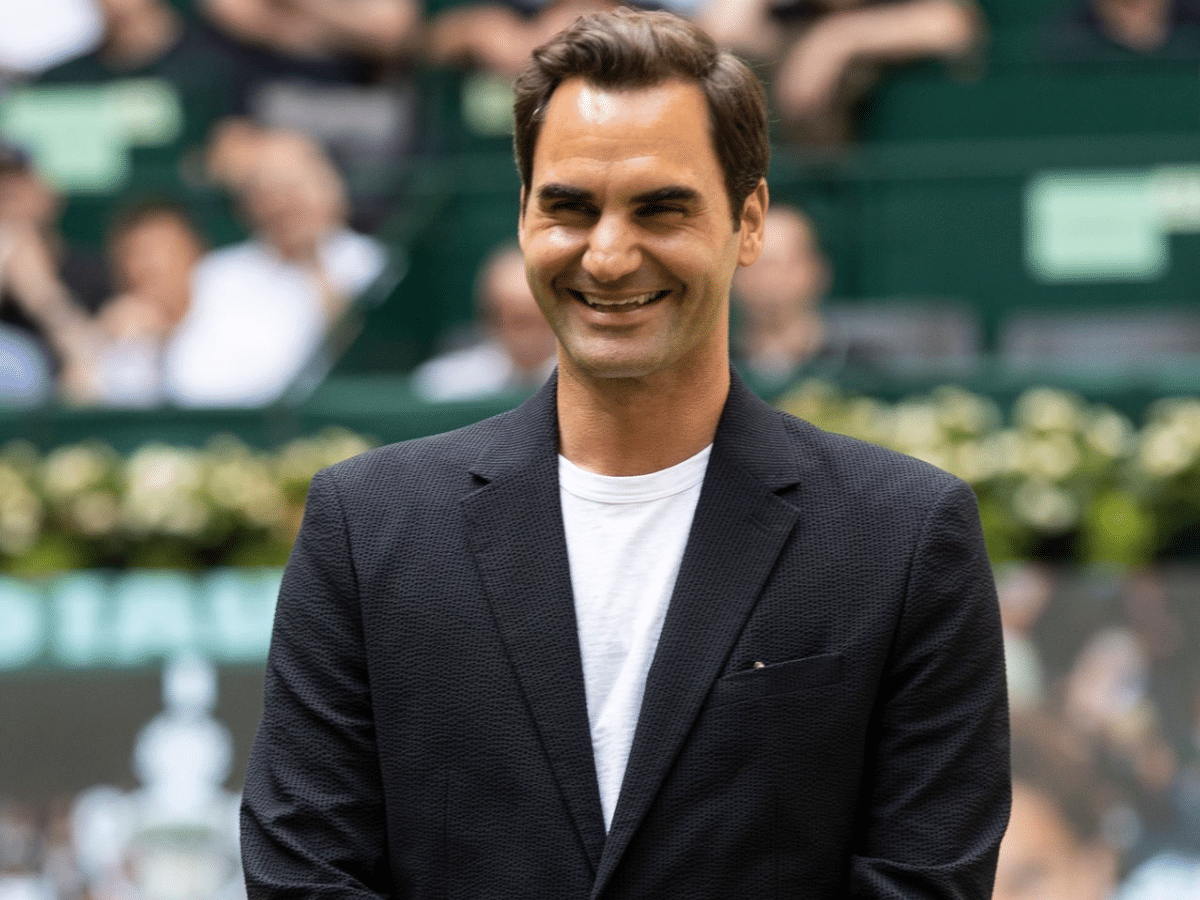 Federer recently spoke to the American publication Wall Street Journal about his post-retirement life. Joking about his kids' duty Federer said that he's basically a professional driver now. "I take the kids to tennis, back and forth, drop off at school, pick up. Yesterday morning we even picked up a friend on the way to school. The logistics with the four is nuts," he explained.
The former world no.1 also frequents the headquarters of 'On', the Swiss sportswear giant where he owns a minority stake and serves as a creative partner. The company famously sponsors the 4-time Grand Slam champion Iga Swiatek and 20-year-old American sensation Ben Shelton.
Federer struggled in the latter part of his career owing to a knee injury. Further talking about the injury, Federer said, "I've had quite a bit of knee issues, so I'm constantly rehabbing. I haven't been able to do much cardio—mostly weights, core exercises, and exercises for my quad-strengthening. I have a physio I've been with for seven years, and we see each other four times a week."
The 42-year-old further said that he doesn't play much tennis these days, except with the kids. The process of booking a court and finding a hitting partner is not an easy one, he says. Talking about how his kids enjoy tennis, Federer said, "All four kids love it. The girls didn't love it in the beginning but as they get better, they're enjoying it and playing points now. They were up at [John] McEnroe Academy in East Hampton, and the boys were in Mallorca at the [Rafael Nadal] camp for a couple of days."
In case you missed it :